Government ends Ramzan ceasefire in Kashmir, security operations to resume
Government ends Ramzan ceasefire in Kashmir, security operations to resume
Jun 17, 2018, 01:07 pm
2 min read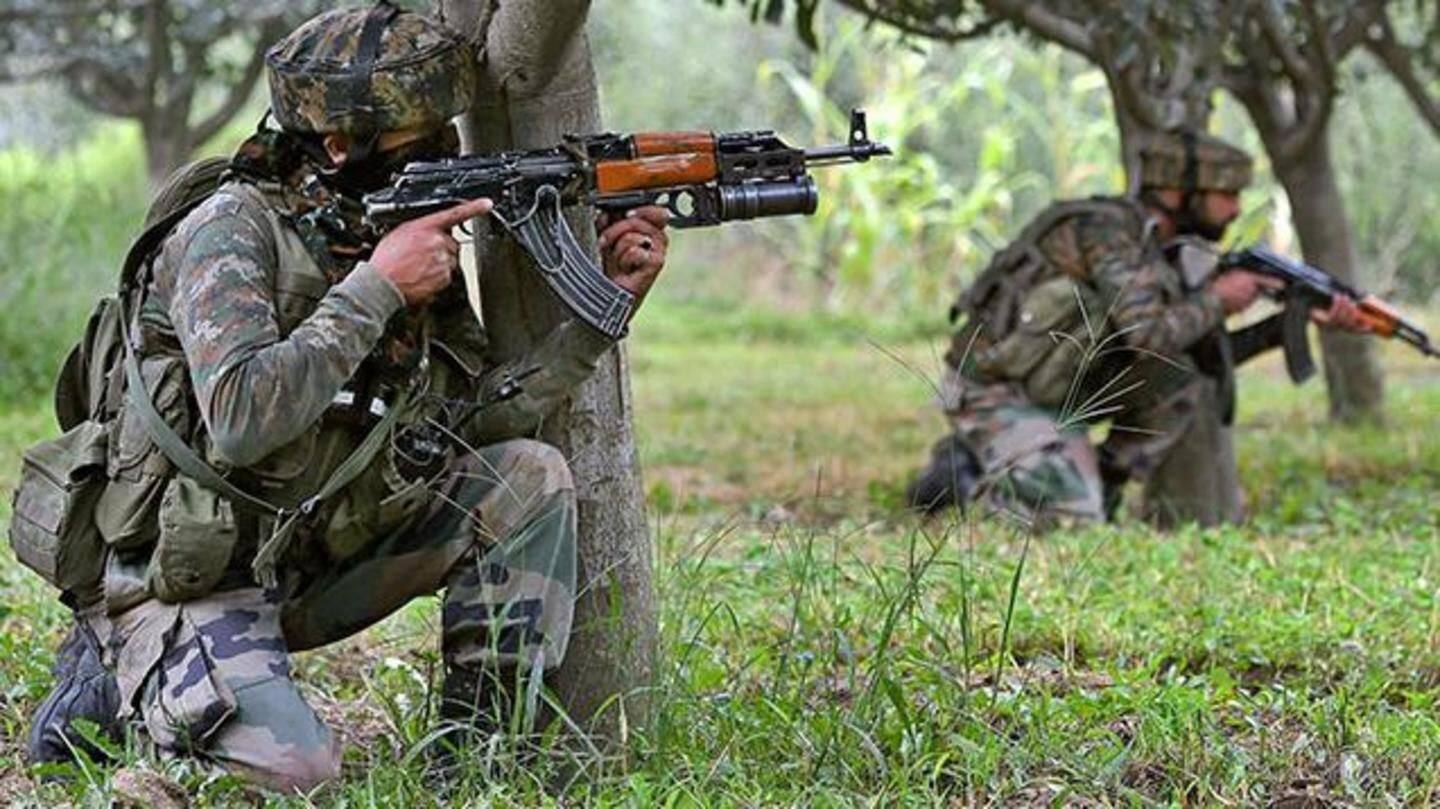 The Indian government has decided not to extend the one-month ceasefire it declared in troubled Jammu and Kashmir on the occasion of Ramzan. Though the Home Ministry had said it would take a "long-term view" on ceasefire when declaring it on May 16, the last few days have witnessed intense violence in several places. Operations against terrorists will now resume, it said on Twitter.
It was the first ceasefire in 17 years
The ceasefire announcement came after the first four months of 2018 saw an increase in unrest: till April, around 60 terrorists and 30 security personnel had died. So mid-May, Home Minister Rajnath Singh declared suspension of military operations, unless forces were attacked or they had to protect civilians. CM Mehbooba Mufti "wholeheartedly welcomed" the decision, the first in 17 years.
Every day has been seeing a fresh incident of violence
Though the government says it held up its end, this week itself saw several terrorist attacks. On Shab-e-Qadr (Wednesday), the 'night of blessings', two non-combat policemen guarding a Pulwama court were shot dead. Thursday, 'Rising Kashmir' Editor Shujaat Bukhari was gunned down in Srinagar. Friday, a teenager died in Pulwama allegedly in army firing. Saturday, a youth was killed in clashes in Anantnag.
Decision taken after high-level meet led by Modi
After a high-level meeting chaired by the PM Friday on the security situation in Kashmir, Rajnath Singh today announced they are resuming operations. The ministry commended the forces for showing "exemplary restraint during Ramazan despite grave provocations," but noted "terrorists have continued with their attacks." Singh iterated the government is "committed to working for creating an environment free of terror and violence in J&K."
A press release from the government
"Forces are being directed to take all necessary actions as earlier to prevent terrorists from launching attacks and indulging in violence. It's important that all sections of peace-loving people come together to isolate terrorists and motivate misguided (people) to return to the path of peace."
Government decision apparently hits plans of separatists hard
This might cause some worry for separatists too. According to reports, leaders Mirwaiz Umar Farooq, Yasin Malik and Syed Ali Shah Geelani were planning to meet this upcoming week to decide on the government's offer of peace talks. "But Bukhari's killing has cast a shadow on everything," an anonymous separatist told HT. Farooq has demanded an "international and impartial probe to nab Shujaat's killers."