How to apply for a Voter ID card online?
How to apply for a Voter ID card online?
Mar 15, 2018, 06:59 pm
3 min read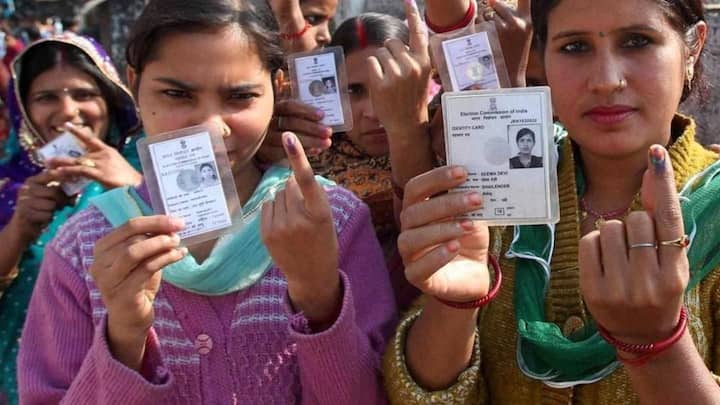 In India, the Election Commission prevents election fraud by issuing a unique voter ID card to eligible citizens. It's essential to have voter ID to exercise one's franchise, as Lok Sabha elections are approaching and before that several states are going to polls, too. The process of obtaining voter ID is time-taking, but it's been simplified as people can now apply online. Here's how.
Documents required to get obtain a voter ID
People without a voter ID card aren't allowed to exercise their franchise. Apart from this, citizens also need to be registered to vote - their name should be present in the electoral rolls. In order to apply for a voter ID card online, people need two types of documents -one for age proof and another for residence/address proof- and a latest passport-sized photograph.
Which documents are accepted as age and address proofs?
Documents accepted as age proof include: birth certificate, mark-sheets of Class 5, 8, or 10 (if they contain candidate's date of birth), Indian Passport, PAN card, Driving License, Aadhaar card issued by UIDAI. Valid address/residence proof documents include: current bank passbook/Kisan passbook/post-office passbook, ration card, Indian Passport, Driving License, rent agreement, income tax assessment order, latest water/gas/telephone/electricity bill, post/letter/mail delivered by Indian Postal Department.
What is the procedure to apply for voter ID online?
To apply for voter's ID online, one needs to scan and upload their age and address proof documents and their passport-sized photograph. Next, visit National Voter Services Portal (http://www.nvsp.in/) and select "Apply online for registration of new voter/due to shifting from AC" option. After choosing a language, users need to fill in required details (name, age, address, etc.) and upload their documents before submitting.
Can NRIs or overseas citizens apply for voter ID online?
Overseas Citizens of India and NRIs can also apply for a voter's ID online on the National Voter Services Portal (http://www.nvsp.in/). However, they need to choose the "Apply online for registration of overseas voter" option and fill the Form 6A on the website and submit.
Online application would be processed in 30 days
Once the online application is successfully submitted to NVSP, both General Resident Electors (those residing in India) and Overseas/NRI Electors will receive a confirmation email containing a link to track their online voter's ID application status. It may take about 30 days for the online application to get processed after which the candidate's voter ID card would be issued.
Is everyone eligible to apply for voter's ID?
Anyone aged above 18 years can apply for a voter ID. The person should have completed 18 years as on 1 January of the year the elections are being held. However, some are ineligible to be registered on the electoral rolls (voter lists), including prisoners, people declared to be of unsound mind by a competent court, or persons disqualified due to election-related offenses/corruption.