Gujarat: Temporary gate, meant to welcome Modi and Trump, collapses
Gujarat: Temporary gate, meant to welcome Modi and Trump, collapses
Feb 23, 2020, 01:55 pm
3 min read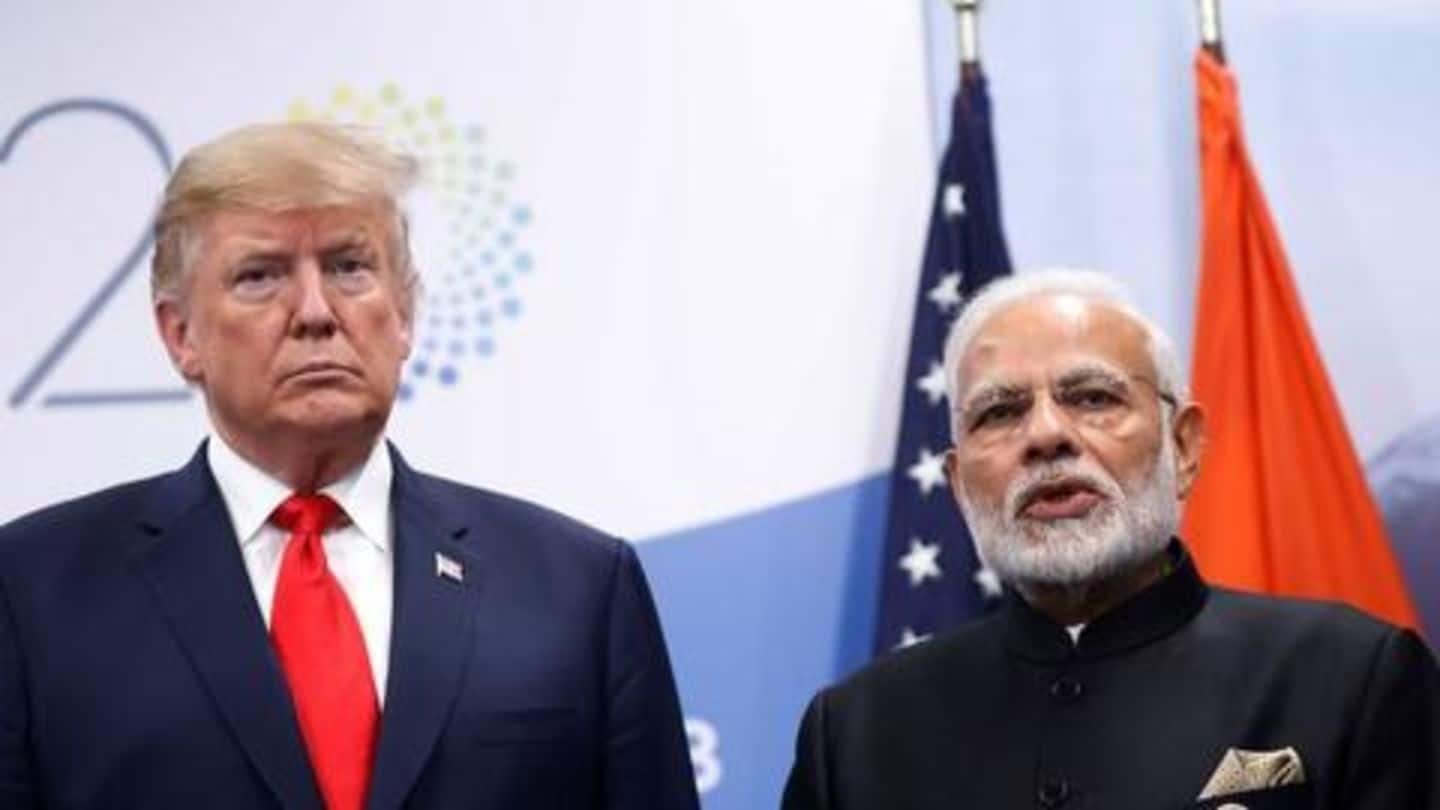 Ahmedabad, Delhi, and Agra, the three cities that US President Donald Trump will visit on his maiden trip to India, have been decked up. Authorities are working diligently to ensure Trump and his family members take a good picture of India with them. Despite the intricate preparations, the administration of Motera stadium was left red-faced when a temporary gate collapsed due to high-speed winds.
Trump's trip to India has peaked global interest
Fresh out of an impeachment trial, Trump will be accompanied by First Lady Melania, his daughter Ivanka, and son-in-law Jared Kushner to India. After a pit stop at the world's largest cricket stadium in Ahmedabad on Monday, he will visit the Taj Mahal and arrive in Delhi after that. His visit will end on February 25. The US President is expecting a crowd of 10 million in Gujarat.
No one was hurt after gate fell
While the rare visit has occupied news channels since the last couple of days, the gate mishap shows that not everything is perfect to the T. The gate that collapsed was set up a few days ago, and Trump's cavalcade was supposed to enter from it, said reports. A video of the incident showed no one was hurt after the gate fell.
You can watch the video here
Meanwhile, a new road called "Platinum Entry" has been constructed
On a related note, the authorities have also constructed a new road leading up to the stadium to facilitate the entry of VIP guests. The decision to revamp the old road was taken in the eleventh hour and work began last Sunday. It will be known as "Platinum Entry" and a number of engineers and workers worked for long hours on this project.
A dilapidated road got a makeover
"Since the VIP entry from the club entry gate is expected to witness a huge rush, the need for a new entry was felt. This was a dirt road. We decided to turn it into a tar road," sources told Ahmedabad Mirror.
Preparations have entered the final leg
Gujarat: Final rehearsal on the scheduled route for the visit of US President Donald Trump and the First Lady Melania Trump, starting from Ahmedabad airport, being done. Visuals from outside the airport (pic 1-2) and Subhash Bridge View Point (pic 3-4). pic.twitter.com/JDRMzneqfn

— ANI (@ANI) February 23, 2020
Trump has a picture of "Howdy Modi!" in mind
Notably, the "Namaste Trump" event is planned on the lines of "Howdy Modi!" which PM Modi attended in Houston last year. This week, Trump said during an election rally that millions would be cheering for him in India. Earlier, PM Modi also said the esteemed guests will be accorded a grand welcome.
Before leaving for India, Trump tweeted an amusing video