Gutkha-scam: CBI raids homes of TN's former Health Minister, DGP
Gutkha-scam: CBI raids homes of TN's former Health Minister, DGP
Sep 05, 2018, 11:52 am
2 min read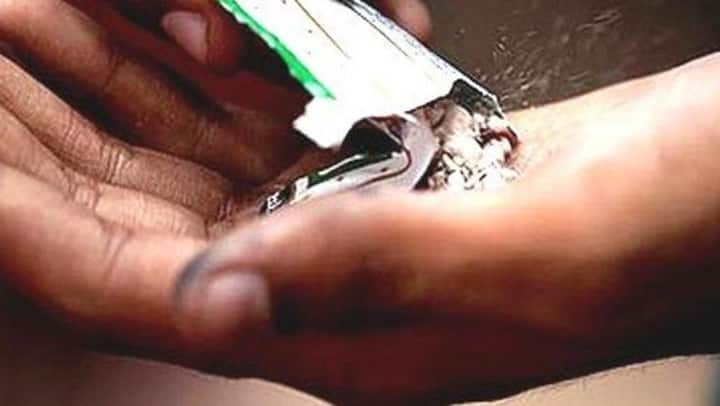 In relation to the multi-crore gutkha scam, the CBI on Wednesday raided homes of affluent personalities in Chennai. Nearly 40 places were searched by the CBI. Homes of TN Director General of Police Rajendran, ex-DGP George, Health Minister Vijayabaskar, former Milk and Dairy Development Minister Ramanaa, were raided, among others. In April, this year Madras High Court ordered CBI to take over the investigation of the case.
Backstory: Raid at manufacturer's home revealed names of affluent personalities
The sale of gutkha was banned in Tamil Nadu in 2013. In April '17, the home and factory of a manufacturer were raided for allegedly evading tax to the tune of Rs. 250 crore. During the raid, a diary was recovered which had names of people who allegedly helped the manufacturer in selling the banned items. Vijayabaskar's name was mentioned in the diary.
Officials received bribe in lakhs, investigation reveals
A letter was addressed to Chief Secretary and Director General of Police by the Principal Director of Income Tax, 11 months ago, seeking an investigation into the matter. But no action was taken back then. According to reports, ministers and officials received money over a period of one year from gutkha manufacturers. The officials received bribes between Rs. 5 and Rs. 60 lakh.
Despite ban, 30,000 sellers managed to sale gutkha in state
It is estimated 30,000 traders sell these banned products in Chennai alone. There are 25 officers designated to monitor them. These officers received Rs. 35 lakh bribe from each company to facilitate the sale. Since 2013, 119 tonnes of gutkha has been seized in Chennai but the amount which is circulating is 10 times more than this, a TOI report claimed.
AIADMK faces heat of gutkha scam
The governing AIADMK faced flak over the scam, with the party in opposition, DMK, demanding action against those whose names cropped up. Chief Minister E. Palaniswami claimed a probe has been initiated. The call for CBI probe got momentum after the DGP's name came to the fore. Meanwhile, Vijayabaskar claimed he was being targeted for his good work, and he knew no manufacturer.