Singer Hard Kaur blames RSS for Pulwama, calls Yogi rapist
Singer Hard Kaur blames RSS for Pulwama, calls Yogi rapist
Jun 18, 2019, 02:32 pm
3 min read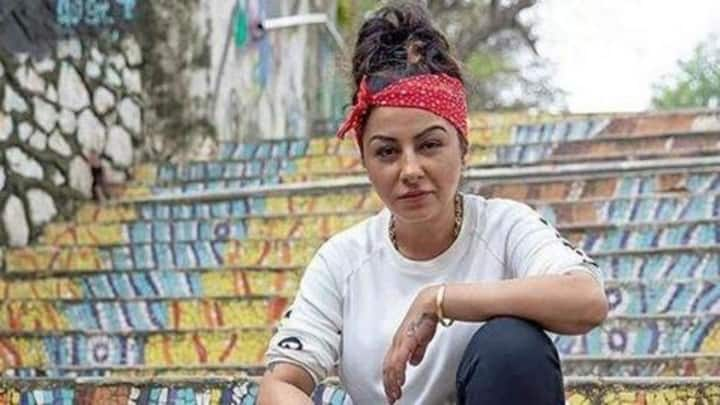 Rarely do Bollywood stars speak on politics. They choose silence to avoid running into controversies. And sometimes when they voice their opinions, as singer Hard Kaur did recently, these stars just show how naive they are. The rapper recently went on a rant against RSS and BJP on social media and proved how ill-informed she is. Wondering what happened? Let's walk you through.
Disclaimer: This writer doesn't support BJP or RSS
Before we start dissecting Kaur's posts, let's get one thing straight: The writer isn't affiliated to any party or organization. In the battle of political ideologies, keyboard warriors forget about logic. So, here's an attempt to bring them back to reality.
Unsurprisingly, Kaur has a lively Instagram page
Kaur's Instagram page is just like how one would have imagined. It has pictures of her performances, a couple of quotes, images of her having a ball of a time with friends, and some cute posts about her family. Her page also shows she is proud of her Sikh heritage; Udham Singh is her hero and confirms that Kaur is extremely unapologetic. So far so good, right? So, we thought.
Kaur went on a rant against RSS, slammed Mohan Bhagwat
Recently, Kaur put up a couple of posts slamming RSS, the ideological mentor of BJP. She put a picture of RSS Chief Mohan Bhagwat and wrote: IF THIS GUY HAD A RAP NAME IT WOULD BE MC FASAAD DI JARD. BE REAL AND STAND UP (sic). In another post, she blamed RSS for all terrorist attacks in India, including Pulwama and 26/11 Mumbai attacks.
Sardar Patel banned RSS, reminded Kaur
Kaur called Adityanath 'rape man', said RSS 'killed' Hemant Karkare
Next, Kaur turned her attention towards Uttar Pradesh Chief Minister Yogi Adityanath. She referred to him as "rape man", who is supposedly called when "you want your sisters, mothers, daughters raped". She also posted a picture of murdered journalist Gauri Lankesh and wrote: R.I.P I'LL NEVER LET YOUR KILLERS GO. THE WORLD WILL KNOW MAM. Kaur also claimed RSS killed 26/11 hero Hemant Karkare.
Kaur coined a new term for Adityanath
Blinded by her biases, Kaur spread misinformation
The shouty capitals and grammar errors (Kaur confused 'accept' and 'except') aren't the only two things which bothered us in these posts. The foremost concern is that Kaur is peddling incorrect information. And someone who has close to 50K followers should really not do that. Ignoring truth that 26/11 attacks were carried out by Lashkar-e-Taiba and Pulwama attack by Jaish-e-Mohammed, Kaur conveniently blamed RSS.
Hating BJP/RSS is okay, twisting facts isn't
If fake information wasn't enough, Kaur insulted a martyr, who died on the line of duty, to attack RSS. Kaur's posts show she has joined the 'I hate saffron' bandwagon, and in a democratic country, this shouldn't be a problem. One should not agree with ruling parties and should definitely raise questions. But molding facts for your own agenda isn't activism, it's manipulation.
Misinformed stars should learn the art of keeping quiet
We definitely want our cinestars to be more vocal, speak on important issues, and be actively involved in politics. But not when it comes from a point of hate. While RSS isn't flawless, it is not a terrorist organization. If Kaur and other Bollywood stars don't know how to differentiate between white and black, then it would be better if they remain quiet.