Of every 10 children missing in Delhi, 6 remain untraced
Of every 10 children missing in Delhi, 6 remain untraced
Sep 25, 2018, 07:30 pm
4 min read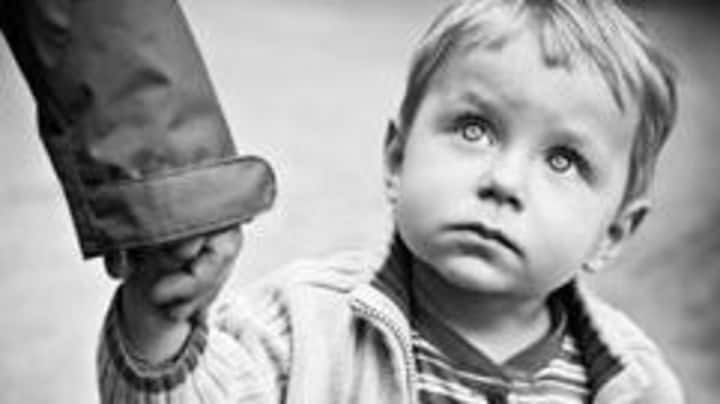 Out of every 10 children going missing in the national capital, six remain untraced, a report released by the Alliance for People's Rights (APR) and NGO Child Rights and You (CRY) stated today. According to the report based on NCRB data and RTI replies from police, 63% of missing children in Delhi were untraceable, while it was 30% across the country. Here's more.
26,761 children went missing in Delhi in last 5 years
As many as 26,761 children went missing in Delhi in the last five years, and of them, only 9,727 could be traced, the report titled 'Missing Children In Delhi 2018' stated. However, according to Delhi Police data, the rate of missing children has been significantly reduced from 22 going missing every day in 2015 to 18 daily in 2017, the report stated.
Delhi is worst in tracing missing children, says report
Replying to an RTI query, Minister of State for Women and Child Development, Krishna Raj said that of 2,42,938 children reported missing across India between January 1, 2012, and March 20, 2017, 1,70,173 could be traced. "Data reveals that there's a decrease in total number of missing going children in Delhi... But in terms of tracing missing children, Delhi is worst," the report said.
APR, CRY introduced model system in form of community vigilance
To ensure that a robust preventive mechanism is in place, a model system was introduced by APR and CRY in the form of community vigilance. It highlighted how people from every community could be empowered and entrusted with the task of keeping an eye on children in their locality and look out for any sign of danger or potential harm that can befall them.
Police's role is paramount in issue of missing children: CRY
"While the role of police is paramount with regard to the issue of missing children, the Integrated Child Protection Scheme (ICPS) suggests community-level preventive mechanisms to tackle the issue," Regional Director (North), CRY, Soha Moitra said. Seen in this light, the system and society have to come together to prevent children from going missing, the Regional Director of CRY said.
Inter- and intra-state coordination is important, feels Moitra
"Taking cognizance of the enormity of the issue, ensuring inter- and intra-state coordination in the investigation, rescue and rehabilitative mechanism and investing in adequate resources and trained personnel at every level are the need of the hour," Moitra said.
Strong security net around children ascertain their safety: APR
Reena Banerjee, the state convenor of APR, said by forming a strong security net around children, their safety can be ascertained to a large extent. "In a couple of instances where a child was found to be missing, the vigilance groups were able to take immediate action to notify the authorities which ensured early recovery of the child," she said.
Most missing children in 12-18 years of age group
The report revealed that the number of missing children in the age group of 12-18 years is highest and among them, the number of girls is much more than boys. The reasons include child labor, commercial sex work, forced marriage, domestic work, and forced begging.
There's no wide-scale research of missing children: Report
"A complete apathy is seen among the police department. There is no wide-scale research or comprehensive analysis of missing children with an aim to tackle and deal with the problem in Delhi," the report said. "The national capital has turned out to be most unsafe for children amongst the list of seven major metropolitan cities, according to NCRB 2016 data," the report stated.
Steps suggested by report to tackle problem of missing children
Strengthening of preventive mechanisms, including police patrolling, announcements of missing children in public spaces, hoardings, and banners of missing children, installation of CCTV cameras, and many other strategies aren't yet adopted extensively in the most vulnerable areas, the report stated. Delhi has set up 11 District Child Protection Units, however, their link with communities through community-based vigilant groups has not been developed yet.