India v/s Pakistan: A comparison of military strength and weapons
India v/s Pakistan: A comparison of military strength and weapons
Written by
Ramya Patelkhana
Feb 26, 2019, 05:22 pm
2 min read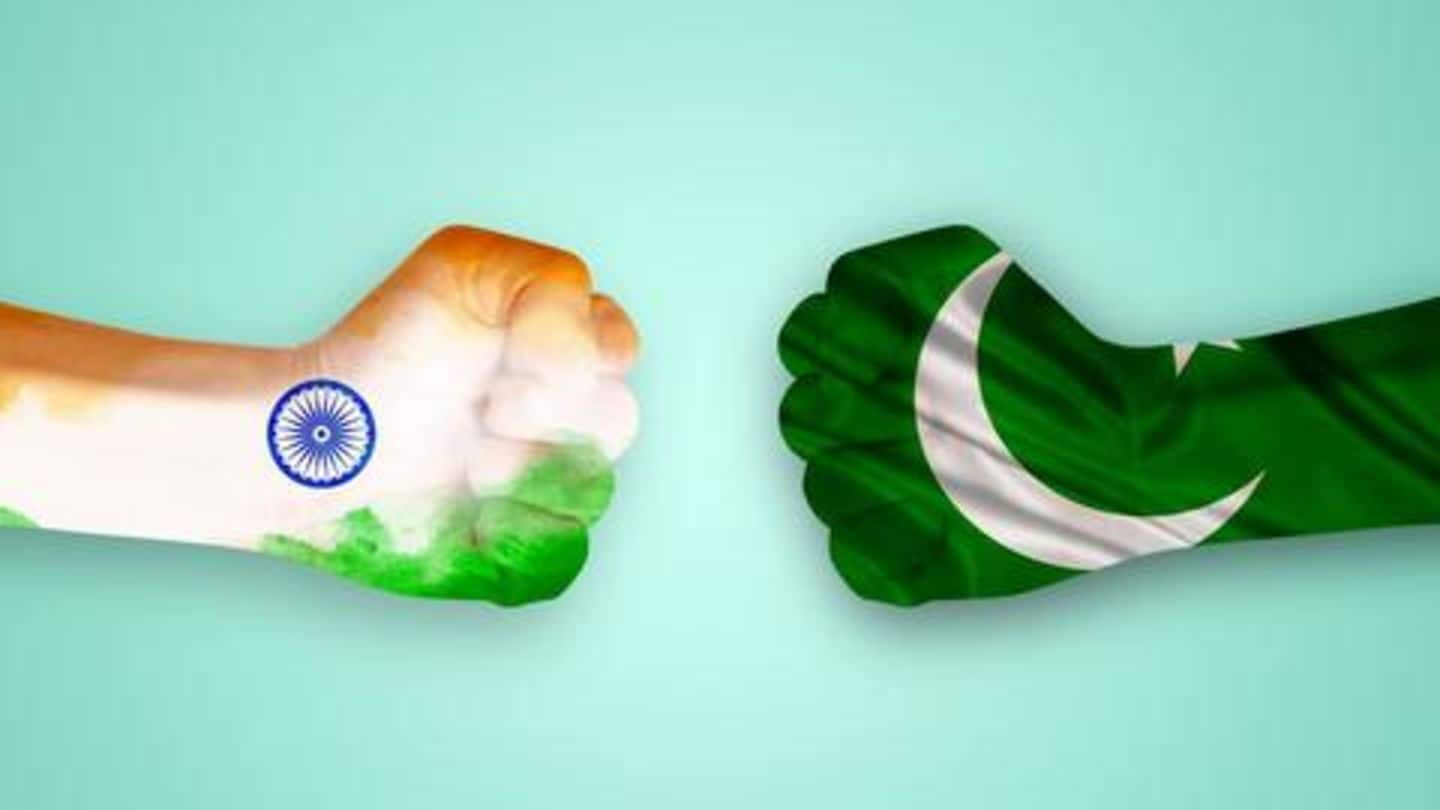 In the aftermath of the Pulwama attack by Pakistan-based Jaish-e-Mohammed, ties between India and Pakistan have sharply deteriorated. Amid escalated tensions, speculations of a war between the countries are being made, especially after India strongly retaliated to the attack. India and Pakistan already fought two wars over Kashmir since independence in 1947. Here's a comparison of military strength and arsenal of the rival neighbors.
Comparison of India and Pakistan's military budgets
Last year, India reportedly allocated Rs. 4 trillion ($58bn), or 2.1% of its GDP on 1.4mn active troops. In 2018, Pakistan spent $11bn (3.6% of GDP) on 653,800 troops and received $100mn-worth foreign military assistance. India's military spent 12% of the government expenditure between 1993-2006 while Pakistan's military spent 20%. In 2017, that of Indian military and Pakistani military was 9.1% and 16.7%, respectively.
Missiles and nuclear weapons of the two countries
India and Pakistan are nuclear-armed having ballistic missiles with nuclear weapon delivery capabilities. While India has 9 operational missiles, including Agni-III missile with a 3,000-5,000km operational range, Pakistan has missiles built with China's assistance that can strike any part of India. Pakistan's Shaheen 2 has the longest operational range of up to 2,000km. However, India has 130-140 nuclear warheads while Pakistan has 140-150 warheads.
India has one of the largest armies in the world
Coming to the army, India has one of the world's largest standing armies. According to ET, with a 1.2mn-strong army, India has over 3,565 battle tanks, 3,100 infantry fighting vehicles, over 9,700 artillery pieces, and more than 330 armored personnel carriers. Meanwhile, Pakistan has a smaller, 560,000-strong army supported by 2,496 tanks, 4,472 artillery guns (including 375 self-propelled howitzers), and 1,605 armored personnel carriers.
Pakistan's air force is substantially smaller than that of India
The Indian Air Force having over 127,000 personnel and 814 combat aircraft is reportedly larger than that of Pakistan. Pakistan's air force had over 65,000 personnel (as of 2017). It has 425 combat aircraft, including the F-7PG of Chinese origin and the American F-16 Fighting Falcon jets. However, Pakistan reportedly has seven airborne early warning and control (AEW&C) aircraft, three more than its neighbor.
Pakistan has a smaller coastline compared to India
Coming to the navies, the Indian Navy has 67,700 personnel, comprising marines as well as naval aviation personnel. It has 106 patrol and combatant vessels, 75 combat capable aircraft, 16 submarines, 14 destroyers, and 13 frigate warships. Pakistan's navy has 17 patrol and coastal vessels, 9 frigates, 8 submarines, and 8 combat capable aircraft. However, Pakistan also has a smaller coastline compared to India.