Fuel prices soar; here's how much petrol, diesel cost today
Fuel prices soar; here's how much petrol, diesel cost today
Sep 25, 2018, 11:38 am
2 min read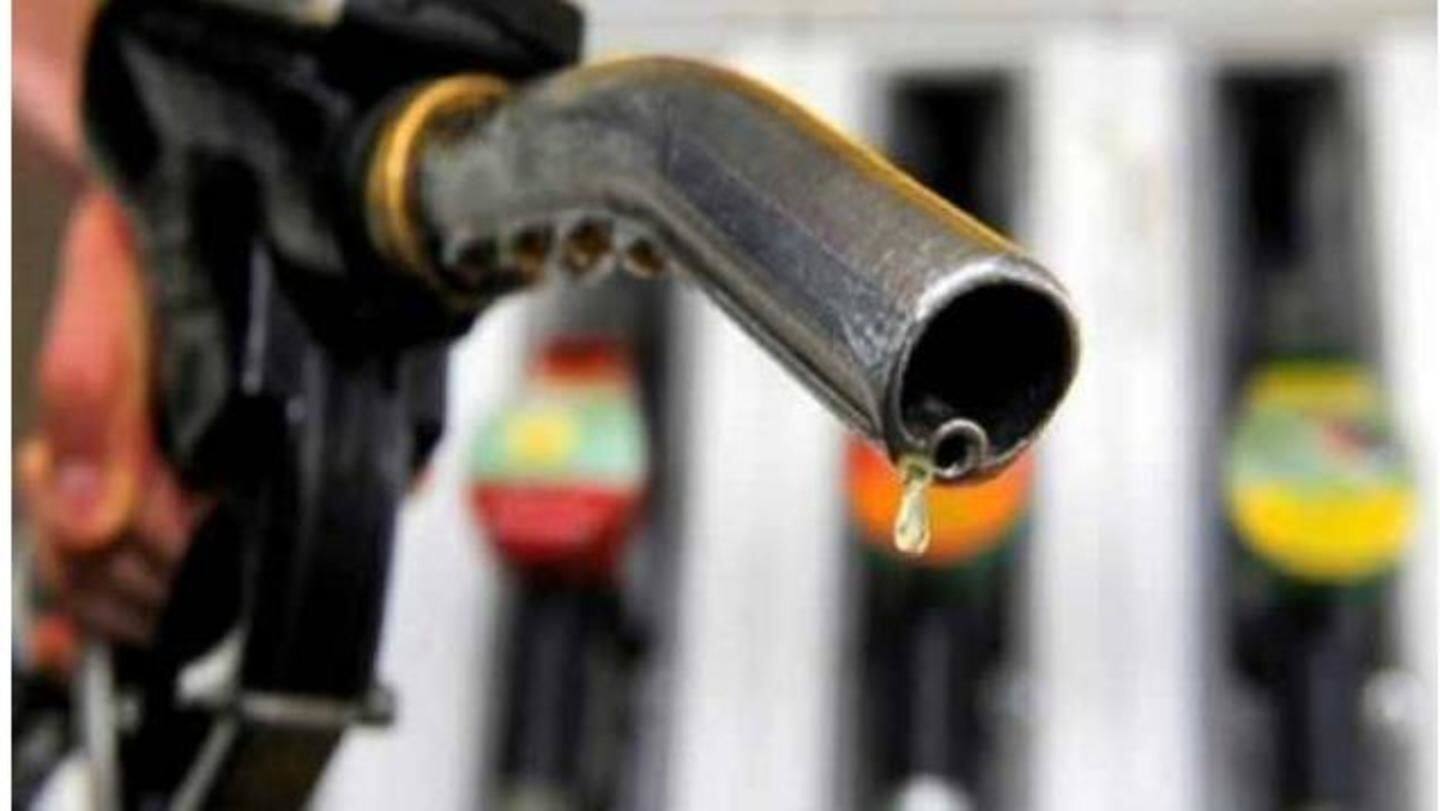 The already high fuel prices have shot up again, with petrol touching Rs. 82.86/liter in Delhi and Rs. 90.22 in Mumbai, on Tuesday. There's also been a hike in the diesel prices with rates touching Rs. 74.12 in Delhi and Rs. 78.69 in Mumbai. The surged prices have impacted Kolkata and Chennai too where petrol costs Rs. 84.68 and Rs. 86.10, respectively. Here's more.
Petrol prices crossed the Rs. 90 mark in Mumbai
On Monday, petrol prices in Mumbai touched the Rs. 90 mark while there was also a hike in diesel prices for the second consecutive day. A liter of petrol in Mumbai was sold at Rs. 90.08 on Monday, while that in Delhi was set at Rs. 82.72. Meanwhile, diesel was sold at Rs. 78.58/liter in Mumbai and Rs. 74.02 per liter in Delhi.
Why is petrol cheaper in Delhi as compared to Mumbai?
The surge in fuel prices in Delhi has been the least due to lower taxes and transportation cost while Mumbai has highest sale tax or value-added tax (VAT). Maharashtra imposes 25% VAT on petrol plus a surcharge of Rs. 9 for a liter. VAT is 21% in Mumbai with a surcharge of Rs. 1 for a liter of diesel.
No immediate relief in the fuel prices: Government
While the daily surge in fuel prices has irked people and the opposition, the Center has clearly stated that there would be no immediate reduction in excise duty to down the fuel prices. It has asked the state governments to reduce VAT on the fuel.