Engineer of '3 Idiots' fame brings 'apple revolution' to Kashmir!
Engineer of '3 Idiots' fame brings 'apple revolution' to Kashmir!
Jun 06, 2018, 07:23 pm
3 min read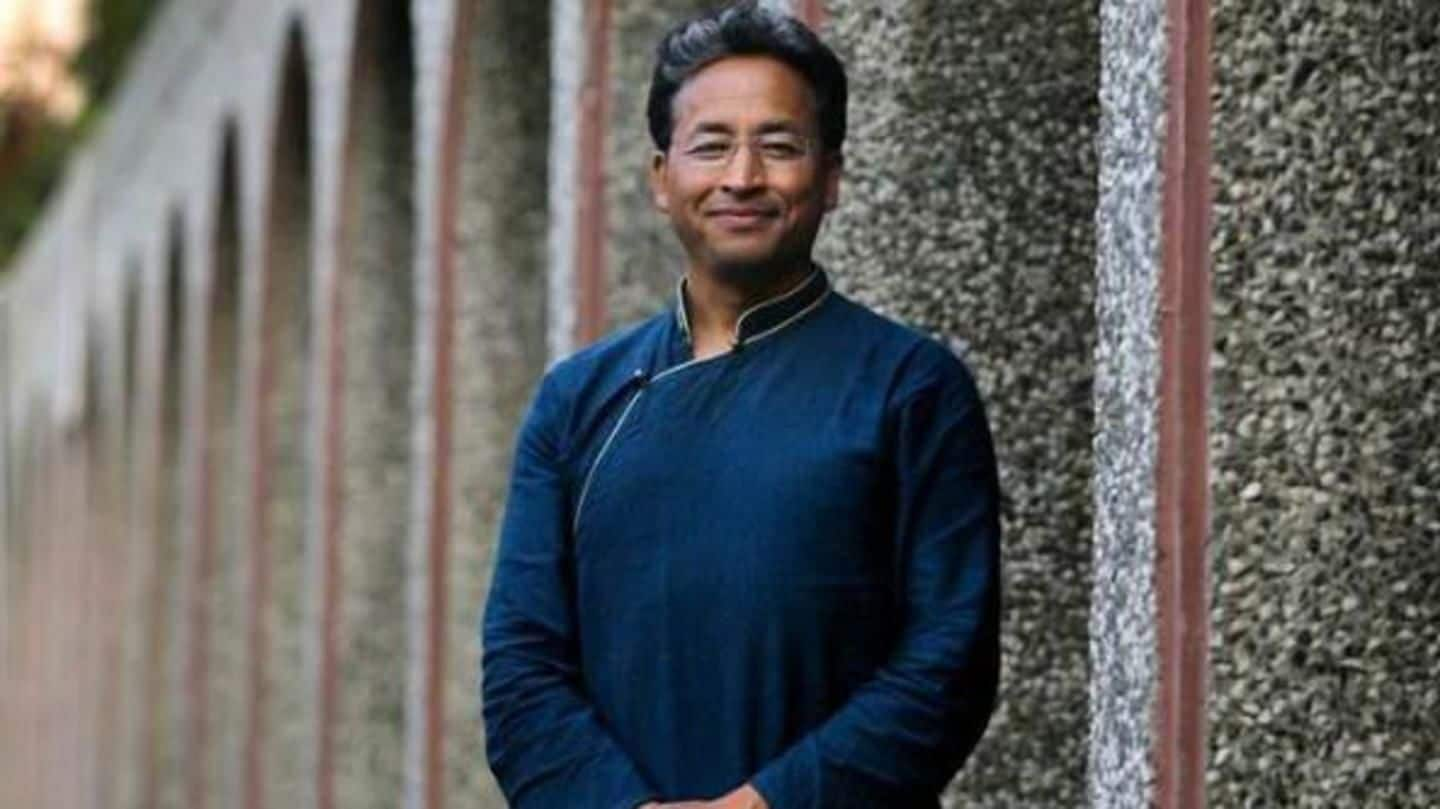 Sonam Wangchuk, who inspired the movie '3 Idiots,' is revolutionizing the apple-growing industry in Kashmir, with help from a US-returned engineer. Wangchuk and Khuram Shafi are setting up an apple-orchard with high-density plants for the first time in one of the country's coldest regions. It's coming up at a new campus of Wangchuk's Himalayan Institute for Alternate Learning University in Phyang, 19km from Leh.
The first phase has 264 varieties of apples
The idea for the orchard hit Shafi, an Industrial System Engineer, Operations Research from US' Purdue University, when he got a chance to meet Wangchuk last month. The groundwork was established in collaboration with the Sher-e-Kashmir University of Agricultural Sciences and Technology (SKUAST). "In the first phase, we planted 264 varieties of apple trees," Shafi said, which included Gala Redlum, Red Vilox, and Fuji.
Despite previous experience, Shafi is worried
Shafi, the first private entrepreneur to establish high-density orchards at Bamdoora, is a native of Shopian. He has some experience in this work: he has already planted such trees across 2,000 kanals of land in Kashmir. "We may have some issues here, especially about pollination and the wind speed, but hopefully, we are going to tackle them," he said.
Government stepping in to help growers in high-density orchards
The J&K government too has helped high-density plantations, which are yielding results, says Horticulture Minister Bashaarat Bukhari. "We provide 50% subsidy to the growers while 50% of costs are borne by the growers. The current turnover of horticulture is pegged at Rs. 9,000cr, and state has a potential of Rs. 40,000-50,000cr." SKUAST vice-chancellor professor Nazir Ahmad, who's also been involved in similar projects, agreed.
'With rising demand of apples, Ladakh to grow in importance'
Ahmad said the demand for apples in India will be up to 160L metric tons by 2050. "Currently, J&K, Uttarakhand and HP are producing 35L. This is the time to switch over from traditional orchards to high-density plantation." The environment in Ladakh will also shift focus of the apple-growing industry here, he added. "The region could emerge as a future for J&K apple development as well."
Locals thrilled about the steep rise in production and earnings
This will only be good news for locals. "In 2016, I converted my traditional orchard into high-density orchards, and after one year I had a harvest of 650 apple boxes. Each box was sold at Rs. 1,000-1,100," said Javeed Ahmad Dar, a grower in Pulwama. "This year, I am expecting a yield of around 1,000 boxes," he added.