Karnataka HC's order upholding hijab ban challenged in Supreme Court
Karnataka HC's order upholding hijab ban challenged in Supreme Court
Written by
Abhishek Sharma
Mar 15, 2022, 07:23 pm
3 min read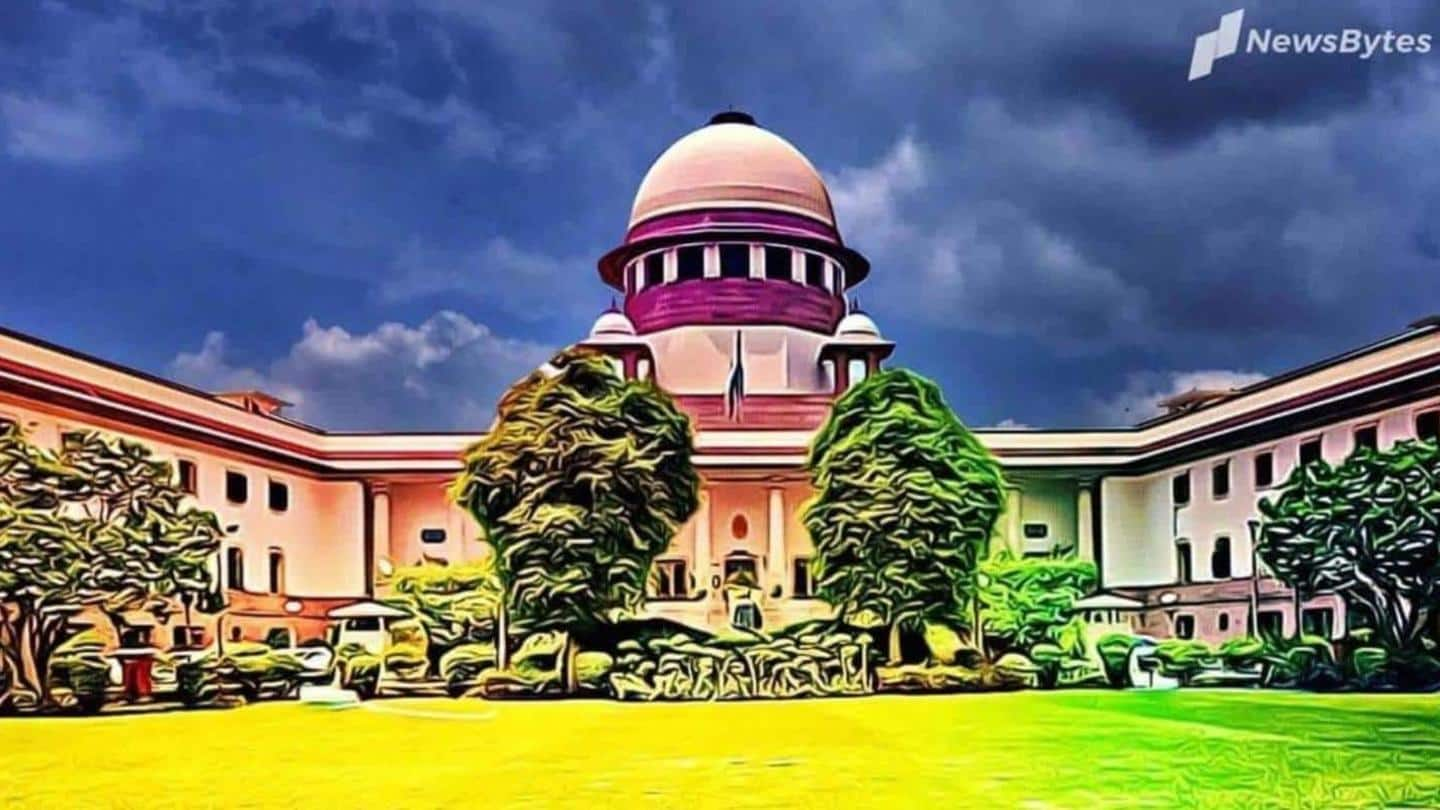 The Karnataka High Court on Tuesday morning upheld the ban on wearing hijab (headscarf) in educational institutions and dismissed several petitions against it. The judgment has now been challenged in the Supreme Court. According to reports, a special leave petition has been filed in the apex court by a Muslim student named Niba Naaz through Advocate-on-Record Anas Tanwir.
Why does this story matter?
The verdict came after a months-long row over wearing headscarves by Muslim women inside schools and colleges.
The petitioners have termed the HC's order as 'unconstitutional'.
Protests were also reported from some parts of the country after the verdict.
The Karnataka government had recently banned wearing clothes "that disturb equality, integrity, and public order" in educational institutions.
What did the petition read?
As per a report by Bar and Bench, the plea stated that the high court "failed to note that the right to wear a Hijab comes under the ambit of 'expression' and is thus protected under Article 19(1)(a) of the Constitution." It added that the right to wear hijab comes under the ambit of the Right to Privacy under Article 21 of the Constitution.
"HC erred in creating a dichotomy"
The petitioner further contended that the high court "erred in creating a dichotomy of freedom of religion and freedom of conscience" and has inferred that those who follow a religion cannot have the right to conscience.
What did the Karnataka HC say
The Karnataka HC's order said that "wearing of the hijab does not form essential religious practice in Islam," The HC also held that a restriction on wearing the hijab, a uniform restriction, falls under reasonable restrictions prescribed under Article 19 (2). Such a ban cannot be said to be in violation of the fundamental rights guaranteed under Articles 19 and 21, it said.
Several BJP leaders welcomed the verdict
The decision by hailed by several BJP leaders. "I welcome the decision of the Karnataka High Court on Hijab. We all should follow this decision without any politics," Union Minister Pralhad Joshi said. Karnataka Chief Minister Basavaraj S Bommai also said, "Education is so important. I request one & all to allow students to pursue their education & maintain peace & order."
How did the hijab row start?
The hijab row started after six women students were barred from attending classes for wearing hijabs at a government college in Udupi on January 1, as the dress was against the prescribed norms of the college. Following the students' protest against the move, the College Development Committee President, BJP MLA Ragupathi Bhat, had said students protesting and sitting outside were 'free to leave.'