PM Narendra Modi comments on critics of 'The Kashmir Files'
PM Narendra Modi comments on critics of 'The Kashmir Files'
Written by
Shreya Mukherjee
Mar 15, 2022, 05:54 pm
3 min read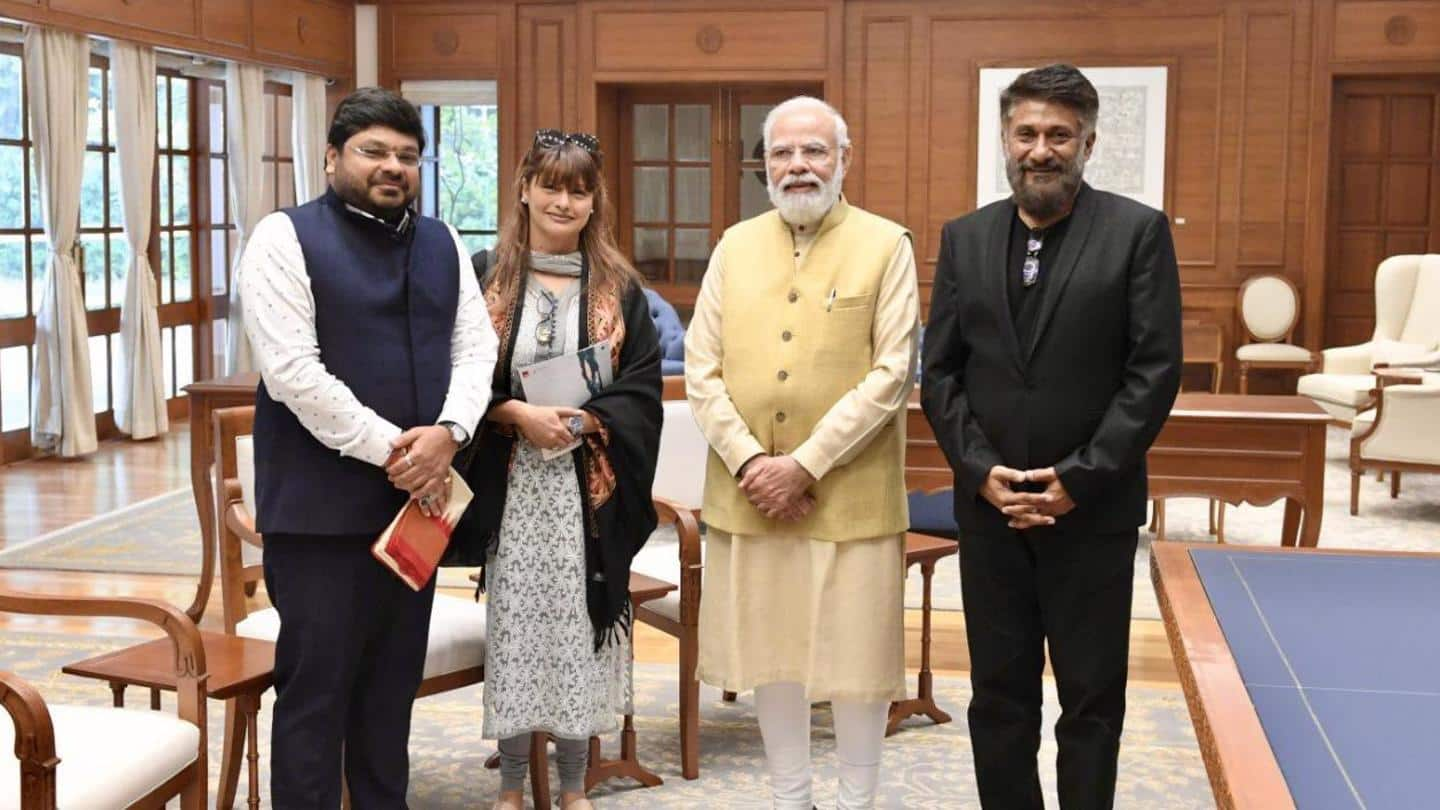 Vivek Agnihotri's brand new movie The Kashmir Files has taken over the public discourse in the last few days. Centered around the plight of Kashmiri Pandits who were subjected to ethnic cleansing from the Kashmir Valley in 1990, the film is receiving wide support as well as strong opposition. Now, in a rare move, Prime Minister Narendra Modi has spoken up about the film.
He was speaking at BJP's parliamentary meeting
While addressing Bharatiya Janata Party's (BJP) parliamentary party meeting in Delhi on Tuesday, PM Modi took on the critics of The Kashmir Files. "The entire jamaat [gang] that raises the flag of freedom of expression has been enraged for the past five-six days. Instead of reviewing the film on the basis of facts and art, there's a scheme running to discredit it," he said.
Defending Agnihotri and his creation, Modi noted that the filmmaker has tried to present what happened based upon his research and facts. But naysayers have been conspiring to malign the film. "My concern is not limited to the film. I believe that the truth should come to light in the right way and that it is beneficial for the nation," Modi noted.
'If you think this isn't right, make your own film'
Mentioning how the truth can be different for different people, Modi said those who think The Kashmir Files isn't right or factual, should make their own film. "Who's stopping them? But they are surprised that the truth that they kept hidden for so many years is coming out." Notably, Agnihotri, his wife/actor/producer Pallavi Joshi, and co-producer Abhishek Agarwal had met with the PM recently.
Check out the post about their meeting
Many states have exempted entertainment tax on the film
Not only Modi, but The Kashmir Files has found support from chiefs of many states, too. Some states like Madhya Pradesh and Tripura have announced an exemption of entertainment tax on the film. Assam Chief Minister Himanta Biswa Sarma has said that he would watch the film along with all his ministers and MLAs. Goa Chief Minister Pramod Sawant has also extended support.
'The Kashmir Files' is currently running in theaters
Starring Anupam Kher, Mithun Chakraborty, Darshan Kumaar, Joshi, among others, The Kashmir Files has turned out to be a massive hit with the masses. Based on true events, the film has bagged over Rs. 15 crore on its fourth day, as per box office numbers.