Missile incident regrettable; Indian systems reliable, safe: Rajnath in Parliament
Missile incident regrettable; Indian systems reliable, safe: Rajnath in Parliament
Mar 15, 2022, 04:37 pm
3 min read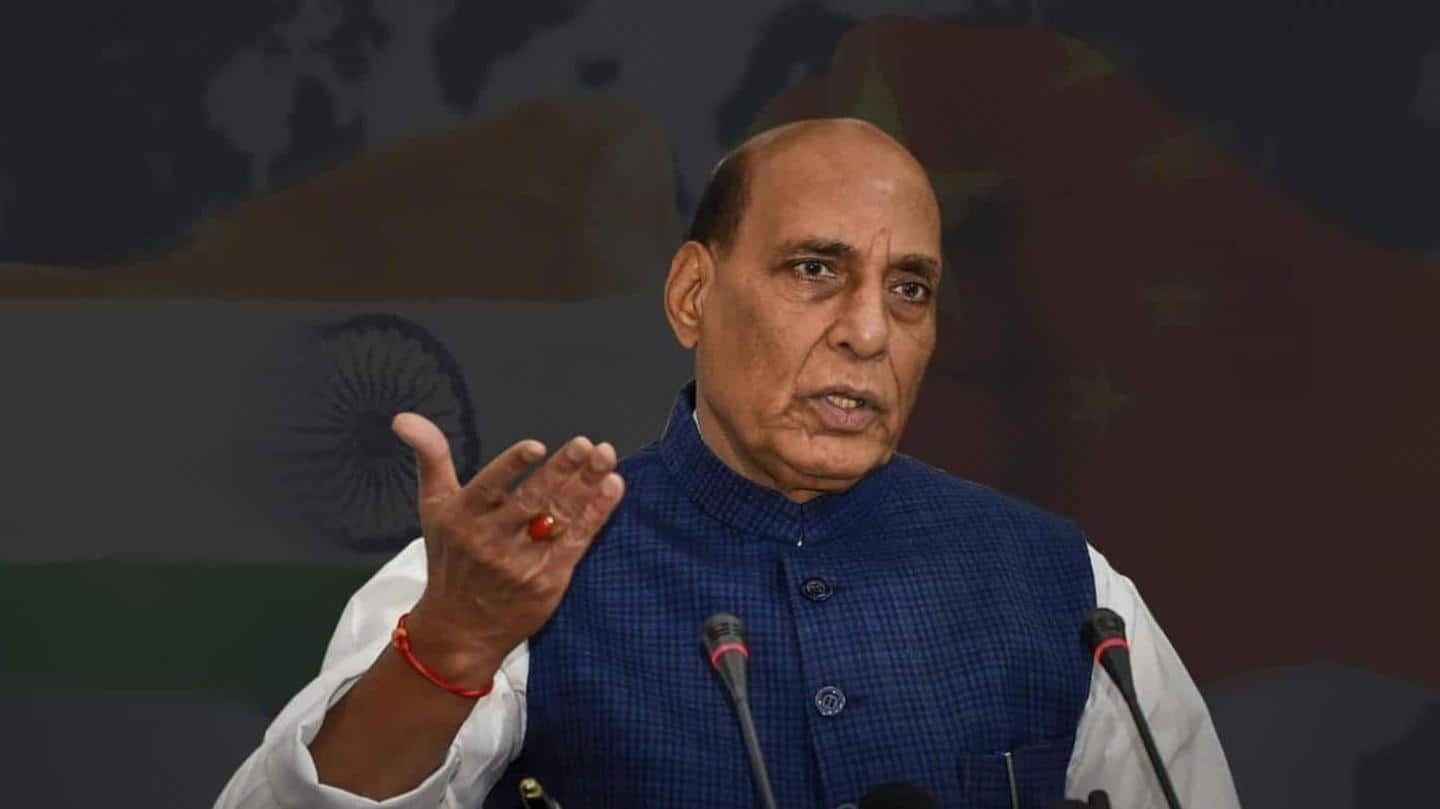 Union Defence Minister Rajnath Singh on Tuesday informed the Parliament that the government has taken "serious note" of the incident in which an unarmed supersonic missile was "inadvertently" launched on March 9 and landed in Pakistan. Singh also said that India's missile systems are "reliable and safe" and the incident is being probed at the highest level to "determine the exact cause."
Why does this story matter?
Pakistan had claimed last week that a "high-speed flying object" from India landed 124 kilometers inside Pakistani territory on March 9.
Accepting the mistake, India described the occurrence as "accidental" firing during maintenance and expressed regret.
Notably, the missile took off from Sirsa and was heading southwest when it abruptly turned and entered Pakistan before landing in the Khanewal district.
Rajnath's statement in Parliament
The minister made his statement on Tuesday morning during the ongoing Budget session in Rajya Sabha. "During routine maintenance and inspection, a missile was accidentally released at around 7 pm. It was later learned that the missile had landed inside the territory of Pakistan," he said. "While this incident is regretted, we are relieved that nobody was hurt due to the accident," he added.
"A review of the Standard Operating Procedure is being conducted"
"A review of the Standard Operating Procedures (SOP) for operations, maintenance, and inspections is being conducted in the wake of this incident," Singh informed the Parliament. "We attach the highest priority to the safety and security of our weapon systems. If any shortcoming is found, the same would be immediately rectified," he said while assuring about the safety and reliability of India's missile system.
Pakistan sought joint probe
Pakistan's foreign ministry issued a statement on Saturday, expressing serious reservations about whether the missile had a self-destruct mechanism, and, if so, why it failed, and whether India kept its missiles primed for launch even while they were being serviced. It sought a joint investigation by terming any internal inquiry by India to be insufficient since the missile landed on Pakistan's territory.
Description of the missile by Pakistan
According to Pakistan, the missile was supersonic and was traveling at 2.5 to 3 times the speed of sound, cruising at an altitude of 40,000 feet, and putting planes operated by Saudi and Qatar airlines, as well as domestic flights, in jeopardy. The P-5 countries (China, France, Russia, the United Kingdom, and the United States) have also been briefed about the incident by Pakistan.
Which missile was misfired?
While neither side has identified the missile, the description provided by Pakistan indicates that it was India's supersonic BrahMos cruise missile, which was developed in collaboration with Russia. Although India and Pakistan agreed in 2005 to share information about ballistic missiles, the agreement does not apply to cruise missiles. Notably, the misfired missile caused no injuries except damaging a wall, where it landed.