Bengaluru anti-CAA protest: Historian Ramachandra Guha detained
Bengaluru anti-CAA protest: Historian Ramachandra Guha detained
Written by
Siddhant Pandey
Dec 19, 2019, 01:22 pm
3 min read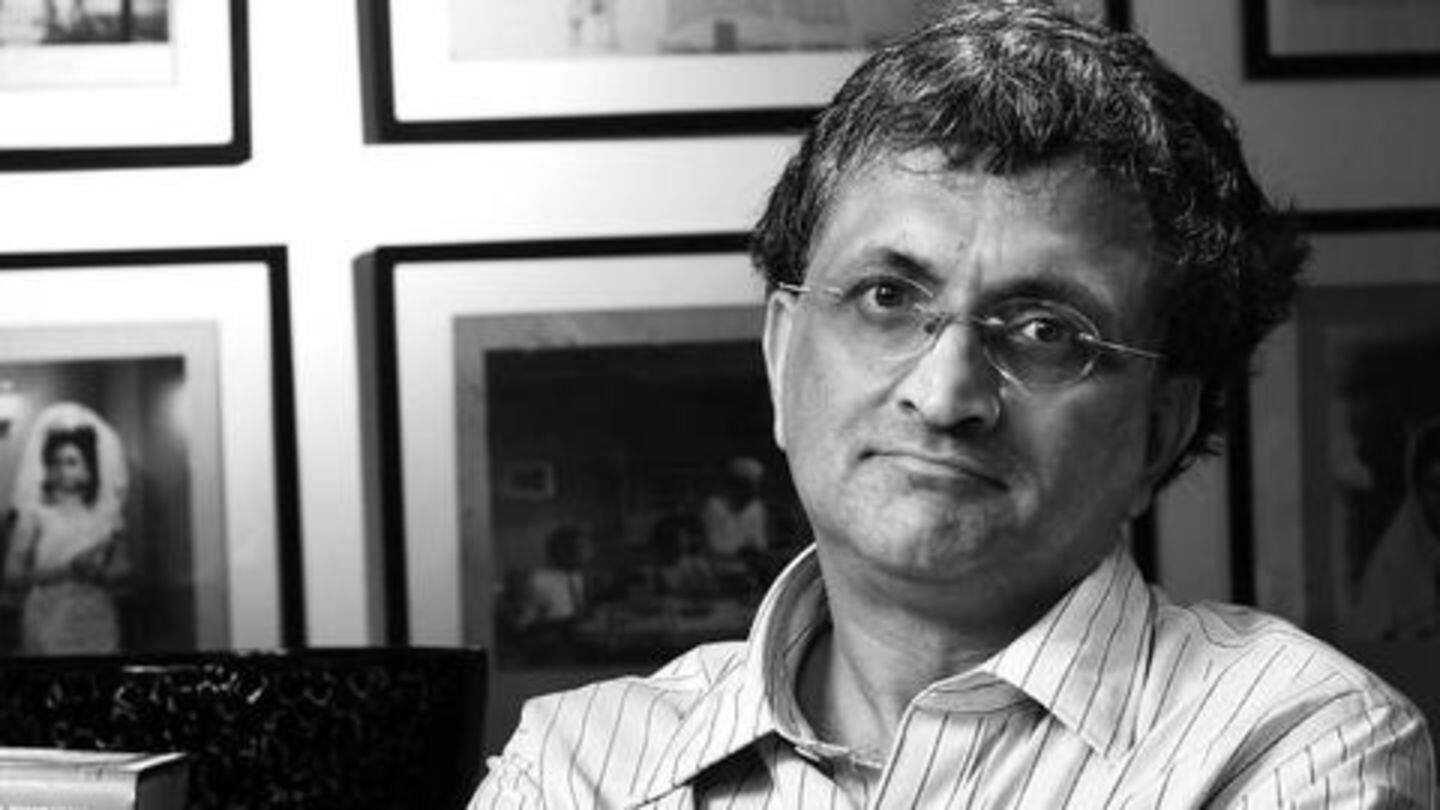 Noted Historian Ramachandra Guha was on Thursday detained by the police during a protest at the Town Hall in Bengaluru. Guha was among several demonstrators who had assembled at Town Hall to protest against the contentious Citizenship Amendment Act (CAA). Notably, early Thursday morning, prohibitory orders took effect across Bengaluru, barring the assembly of more than four persons. Here are more details.
Guha detained by police while speaking to media
Guha was detained by the police as he spoke to an NDTV correspondent. He said, "The government is giving them orders to take everyone to jail. We are protesting peacefully." He then asked, "There is no violence here. What is the meaning of this?" as a police officer took him by the arm and whisked him away to a police van.
An angry Guha calls out the "paranoid rulers"
Over 200 detained as protestors assembled despite prohibitory orders
Heavy police deployment was witnessed at the Town Hall area on Thursday morning where several organizations had called for a protest against CAA. According to The News Minute, around 100 policemen and three Karnataka State Reserve Police vehicles were deployed in the area. Over 200 people were reportedly detained across Bengaluru as they attempted to protest despite prohibitory orders issued in the city.
100 detained from Mysore Bank Circle protest
During another protest near Bengaluru's Mysore Bank Circle, organized by Left parties, the police arrested around 100 people. The protestors said that the government has introduced communal legislation instead of focusing on the economy and unemployment. Additional Commissioner of Police (East) told TNM that the protesters will not be booked. They will be taken to Adugodi police grounds and asked to disperse.
Section 144 CrPC imposed in Bengaluru, Mangaluru
At 6 am on Thursday, Section 144 of the Code of Criminal Procedure (CrPC) was imposed across Bengaluru for three days. Similar restrictions were imposed in Mangaluru till Saturday midnight. However, some reports claimed that Section 144 was imposed across the state of Karnataka. The police clarified that the prohibitions were intended for protests/processions only.
Petition filed in Karnataka HC against prohibitory orders
Meanwhile, Congress Rajya Sabha MP Rajeev Gowda and Karnataka MLA Sowmya Reddy have moved the High Court against the prohibitory orders issued in the state. The petition claims the restrictions are "wholly malafide, disproportionate and excessive," LiveLaw reported. On Thursday morning, the petitions were mentioned before a bench of Chief Justice Abhay Oka and Justice Pradeep Singh Yerur. The matter will be heard tomorrow.
Why are people protesting against CAA?
In fact, protests have been spreading like wildfire across the nation since last week when the Citizenship Amendment Bill received Presidential assent. The legislation makes provisions for according Indian citizenship to non-Muslim illegal immigrants from Bangladesh, Pakistan, and Afghanistan, if they entered India on or before December 31, 2014. This goes against India's secular fabric, protestors say.