CAA: Section-144 imposed at Delhi's Red Fort, across UP, Bengaluru
CAA: Section-144 imposed at Delhi's Red Fort, across UP, Bengaluru
Written by
Siddhant Pandey
Dec 19, 2019, 11:05 am
3 min read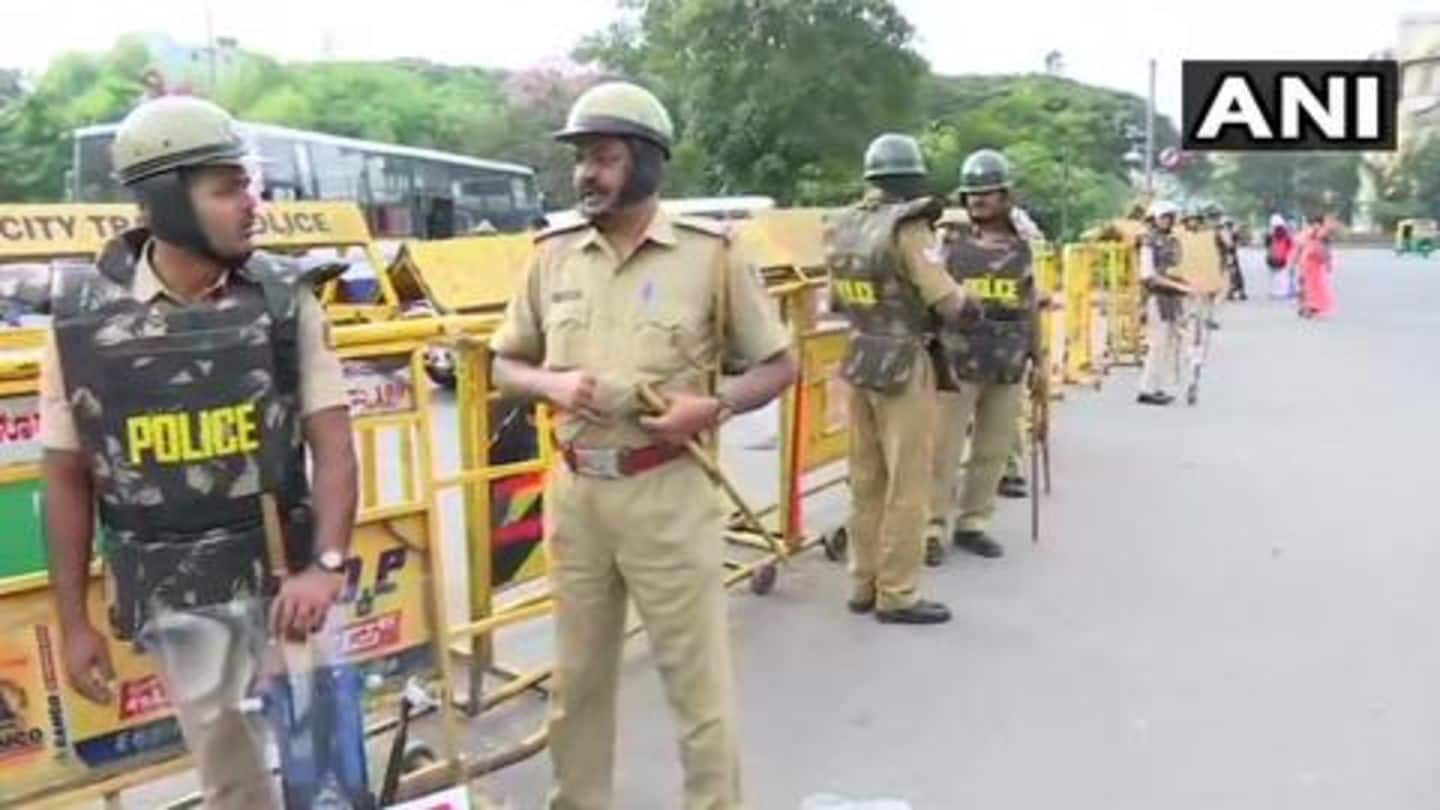 As nationwide agitation over the Citizenship Amendment Act continues to grow, authorities moved to foil protests planned for Thursday. In Delhi, the police denied the requests for protests and imposed Section 144 of the Code of Criminal Procedure (CrPC) at Red Fort. The procedure prohibits the assembly of more than 4 persons. Reportedly, Section 144 was also imposed across Uttar Pradesh and Karnataka.
Delhi Police denied requests for 2 protests in Delhi
In Delhi, a protest march was planned from the Red Fort to Shaheed Park at 11 am. At 12 pm, another protest march was to take off from Mandi House to Parliament Street. The Delhi Police denied the requests to protest from a "law and order, security and traffic point of view." On Thursday morning, CrPC Section 144 was imposed near the Red Fort.
Section 144 across UP; please don't participate: UP DGP
Even as a protest was planned in Uttar Pradesh capital Lucknow's Parivartan Chowk on Thursday, prohibitory orders were issued across the entire state. Uttar Pradesh Director General of Police OP Singh tweeted, "Section 144 is in force and no permission for any gathering has been given for 19.12.19. Please do not participate. Parents are also requested to counsel their children."
Section 144 imposed across Karnataka: Reports
Even in Bengaluru, heavy police deployment was witnessed at the Town Hall area, where many groups had planned to assemble for a protest. Section 144 was imposed for three days in the city, starting at 6 am Thursday. The prohibitory orders were also imposed in Mangaluru from Thursday morning till Saturday midnight. However, some reports suggest that Section 144 was imposed across Karnataka.
Bengal CM to lead Kolkata protest march at noon
Meanwhile, in Kolkata, West Bengal Chief Minister Mamata Banerjee will lead a foot march against CAA and the National Register of Citizens (NRC) for the third day. "If they want to implement CAA, they will have to do it over my dead body," she said.
Here are some other protests planned for today
Protests were announced at Mumbai's August Kranti Maidan at 4 pm, Chennai's Valluvar Kottam at 3 pm, Bhopal's Iqbal Maidan at 2 pm, Pune's Koregaon Park at 4:30 pm, at Ahmedabad's Jhansi ki Rani statue at 5 pm, etc. In Hyderabad, a protest was called at Indira Gandhi statue, Necklace Road, at 4 pm, and a march from Charminar-Exhibition Ground at 10:30 am.
Protest permission denied in Hyderabad, Ahmedabad; revoked in Chennai
However, both Ahmedabad and Hyderabad police have denied the requests for protests in the cities and requested citizens to not participate. Reportedly, permission to hold protests in Chennai was also revoked by the city's police.
Why are people protesting against CAA?
The above list is inexhaustive as protests have been spreading like wildfire since last week when the Citizenship Amendment Bill received Presidential assent. The legislation makes provisions for according Indian citizenship to non-Muslim illegal immigrants from Bangladesh, Pakistan, and Afghanistan, if they entered India on or before December 31, 2014. This goes against India's secular fabric, protestors say.