Threats to Modi at "all-time high", even ministers need security-clearance
Threats to Modi at "all-time high", even ministers need security-clearance
Jun 26, 2018, 02:57 pm
2 min read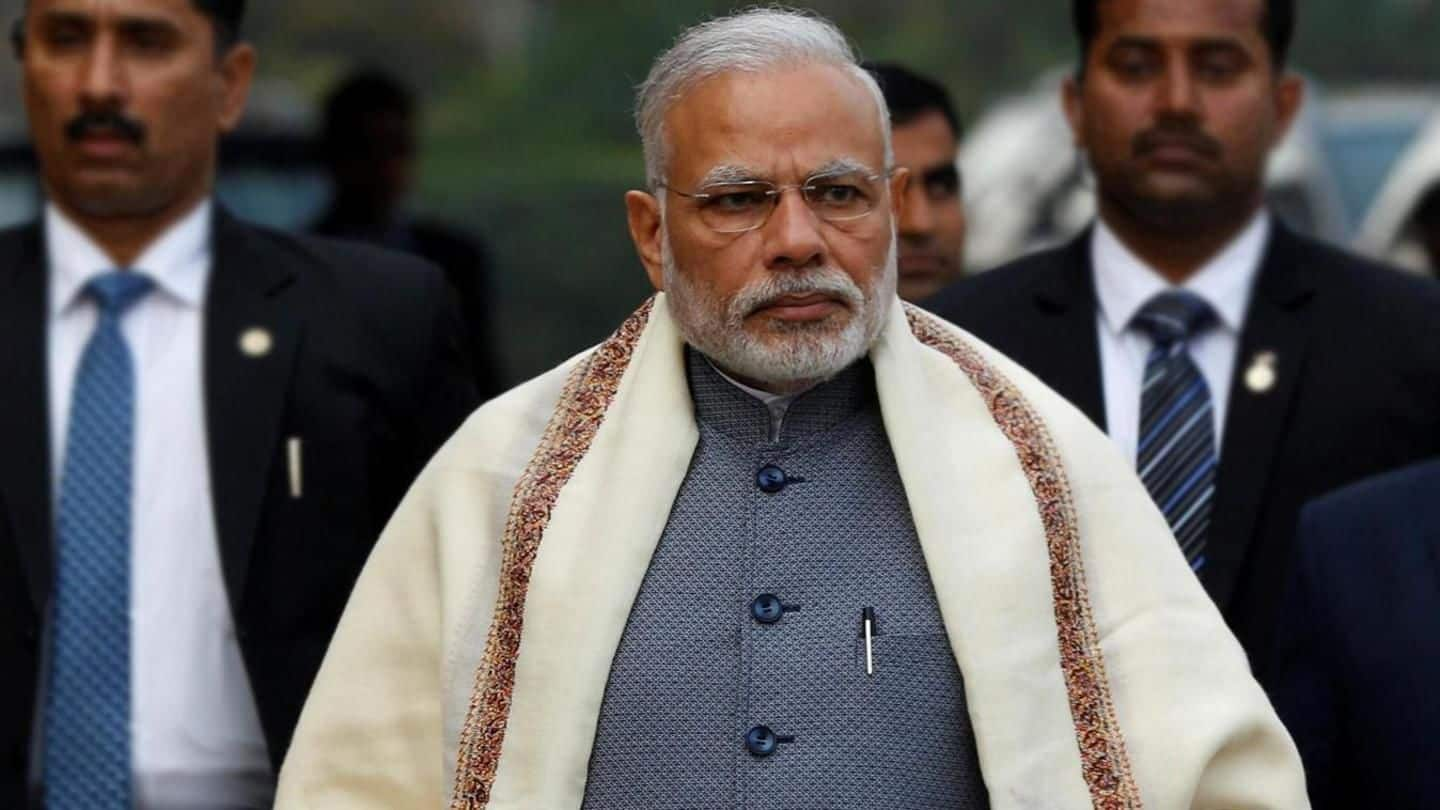 The Home Ministry has sent out warnings to states over an "all-time high" threat to PM Narendra Modi's life. Till further orders, not even ministers will be able to approach the PM without clearance by the Special Protection Group (SPG). This comes less than 20 days after investigators released purported notes by Maoists, planning "another Rajiv Gandhi type incident" in one of Modi's rallies.
Modi advised to cut down on roadshows
PM Modi "is the most valuable target in the run-up to the 2019 general elections," the National Security Council told various agencies tasked with his safety. This threat has always existed, but agencies are upping security after the alleged Maoist plot, an officer told NDTV. Sources say they have also advised Modi to cut down on roadshows ahead of the 2019 polls.
Last month, a man crossed six-layer security to reach Modi
They can't pass orders to the PM, officers admitted, but they are still adding more tactical team commandos travelling with Modi. Last month, a man surprised everyone by managing to pass through six layers of security to touch Modi's feet at an event in West Bengal. "No one can be in close proximity of the PM if not needed," an official iterated.
These states and groups are particularly of interest
The Home Ministry has flagged certain groups as 'high-risk.' "The PM travels to Chhattisgarh, Jharkhand, MP, Odisha, WB, even Punjab. These are to be taken more seriously," a source said. The Kerala-based Popular Front of India (PFI), a suspected terror-front, is also under watch.
The alleged assassination plot revealed this month
Earlier this month, investigators in the Bhima Koregaon clashes made shocking claims: a letter from an 'R' talks about "concrete steps to end Modi-raj," mentioning "another Rajiv Gandhi type incident," they said. Dated April 18, 2017, 'R' blames the "Modi-led Hindu fascist regime" of "bulldozing its way into lives of indigenous adivasis." "Targeting his roadshows could be an effective strategy," the letter said.