Aadhaar-PAN linkage now mandatory for filing I-T returns: Procedure here
Aadhaar-PAN linkage now mandatory for filing I-T returns: Procedure here
Feb 07, 2019, 07:29 pm
2 min read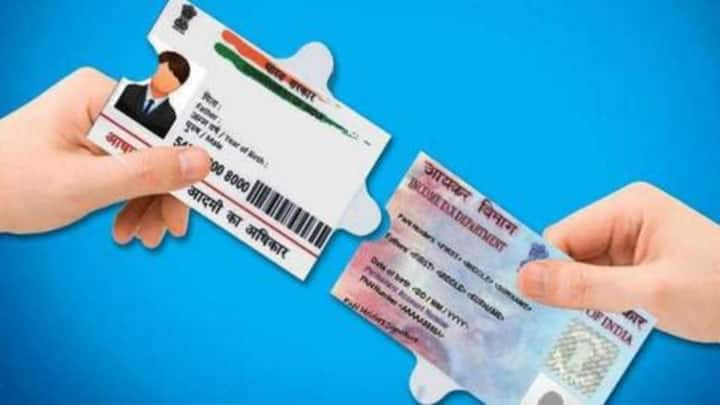 Brushing off much confusion, the Supreme Court has clarified that linking your Aadhaar with Permanent Account Number (PAN) is mandatory for filing Income Tax returns. The announcement was made by a bench comprising Justices AK Sikri and Abdul Nazeer, in response to an appeal filed by Centre against a Delhi HC ruling that allowed filing of I-T returns for AY 2018-19 without linking Aadhaar with PAN.
Here's what the SC bench said
"The aforesaid order was passed by the high court having regard to the fact that the matter was pending consideration in this court." "Thereafter, this court has decided the matter and upheld the vires of Section 139AA of the Income Tax Act. In view thereof, linkage of PAN with Aadhaar is mandatory," said the Supreme Court bench on the announcement.
Now, how to link Aadhaar with PAN online
Here's how you can link Aadhaar with PAN online: First off, log on to the Income Tax e-portal. Next, under the 'Quick Links' section, click on 'Link Aadhaar.' Post that, enter details such as Aadhaar number, PAN, Name, and the screen-displayed Captcha code. Submit the details, click on 'Link Aadhaar', and you are done. After successful verification from UIDAI, the linkage will be confirmed.
Procedure to link Aadhaar with PAN, via SMS
Apart from the online method, users can also link their Aadhaar with PAN, using SMS service. To do so, type a text message in this format: UIDPAN (space) 12-digit Aadhaar number (space) 10-digit PAN, and send to 567678 or 56161 from your Aadhaar-registered mobile number.
Clearing the air around Aadhaar status
Post the September 26, 2018 SC verdict relating to authentication of Aadhaar, there has been quite a lot of confusion with respect to services where Aadhaar is necessary. Aadhaar is no longer mandatory for services such as bank account, telecom services, and school admissions/entrance tests. However, it is still necessary for getting a PAN, filing I-T returns, and availing government welfare schemes.