No one, not even families knew: Balakot pilots
No one, not even families knew: Balakot pilots
Jun 25, 2019, 01:04 pm
3 min read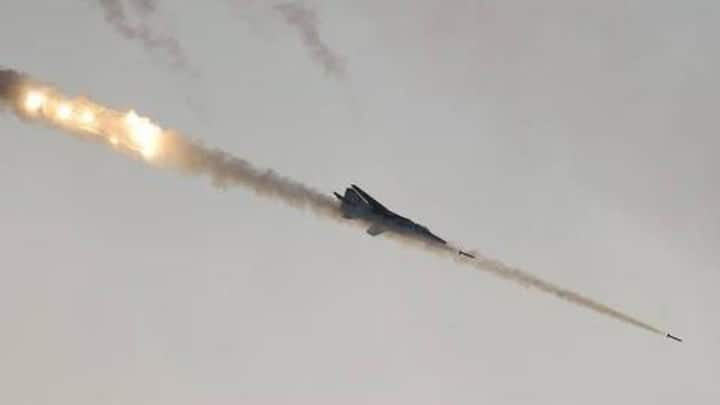 In February, Indian Air Force pulled off an impossible task- the jets penetrated Pakistan's airspace, bombed terror group Jaish-e-Mohammed's camp, and returned safely. Quite understandably, the airstrikes were planned meticulously. But did you know, the pilots didn't even tell their families about it? Recently, two pilots who participated in operation revealed important details and it is bound to make every Indian proud. Read on.
Quick recap: IAF avenged Pulwama attack by bombing Jaish's camp
Balakot operation was launched in response to Jaish-orchestrated Pulwama attack, in which 40 CRPF soldiers lost their lives. On February 26, 12 Mirage 2000 jets were tasked with bombing Jaish's facility using two types of Israeli missiles. The Spice 2000 missile exploded inside the camp after penetration. But the Crystal Maze missile (meant to record the act) couldn't be launched because of clouds.
Pilot revealed they were restless before the operation
One of the two pilots, whom NDTV spoke to, said they smoked a lot of cigarettes before the operation. "We kept pacing up and down once we knew what our mission was," said the young Squadron leader. Meanwhile, another Squadron leader revealed the entire operation lasted two and a half hours. "I have no doubt that Spice 2000 hit its target," he said.
"Spice 2000 is not a weapon which misses"
Naturally, Pakistan was left red-faced after the attack and claimed no camp was destroyed. Its theories were emboldened after an agency called DigitalGlobe released satellite images showing that camp was intact even after being bombed. But IAF maintained it achieved what it set out to do. Agreeing with IAF's stand, one of the pilots said Spice 2000 is not a weapon which misses a target.
Pilot said resolution of images didn't paint a clear picture
"The resolution of the satellite imagery which was shown is nowhere close to what is needed to accurately show the ingress points of the weapon. There may have been efforts at concealing the damage caused on the roofs of the buildings," said one pilot.
Pakistani jets couldn't realize what happened, our pilots returned unscratched
Now, breaching the enemy territory was obviously a risky operation, and one that requires precision. Notably, the warning aircraft which was coordinating the attack alerted the pilots about one Pakistani jet moving towards the IAF formation. But by then, the pilots had already bombed the camp and were on their way back to their designated bases.
After returning to bases, the pilots smoked some more cigarettes
Reportedly, one pilot flew 8 kilometer across Line of Control (LoC) to take the position for firing the bomb. When asked if the two hours were the longest in his career, one pilot said, "It went by in a flash because there was so much to do." So, what did they do after returning to bases? "We had a few more cigarettes," said one.