IAF releases promotional video featuring Balakot airstrikes. But why?
IAF releases promotional video featuring Balakot airstrikes. But why?
Oct 04, 2019, 05:12 pm
3 min read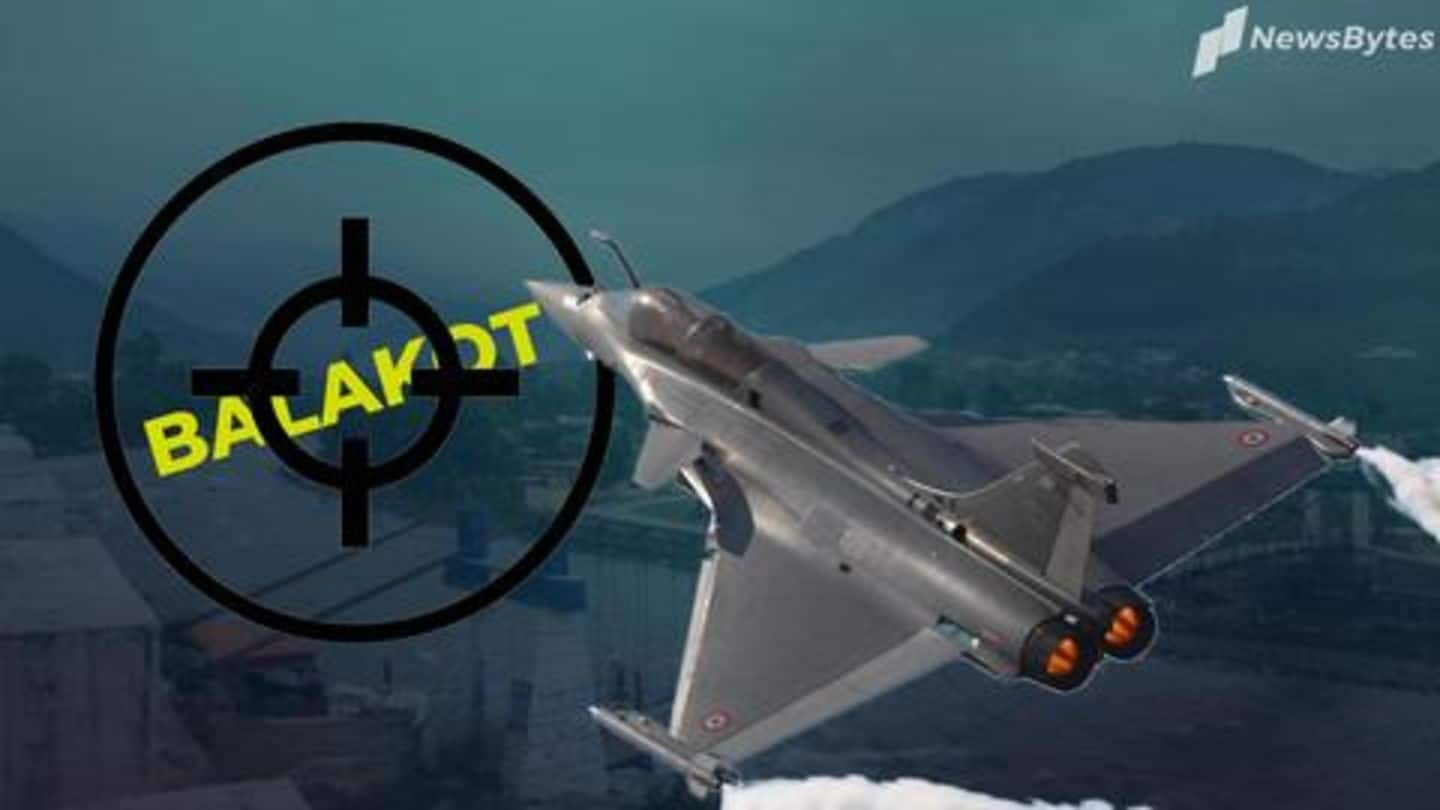 The Balakot airstrikes, launched as a response to the dastardly Pulwama attack, served its purpose. The biggest camp of Jaish-e-Mohammed was bombed, our jets returned unscathed, and everyone knew what our pilots are capable of. So, when IAF released a promotional video featuring the operation, we didn't quite understand why it was "forced" to talk about "its success" again. When did jingoism take centerstage in IAF?
In Pulwama attack, 40 CRPF soldiers lost their lives
At this point, it's almost impossible to not be aware of Balakot airstrikes, which in all probability is one of the most successful operations of IAF. 12 IAF jets breached Pakistani airspace on the intervening night of February 25 and 26, to drop bombs at Jaish's camp. The notorious terror outfit was responsible for orchestrating Pulwama attack, in which 40 CRPF soldiers were martyred.
At press conference, IAF Chief spoke about achievements
Earlier in the day, newly-inducted IAF Chief, Rakesh Kumar Singh Bhadauria, addressed a press meet to talk about IAF's achievements in the last year. Naturally, Balakot operation was mentioned in the 1:24 minute-long clip. The footage doesn't exactly show what happened on that night but talks about how brave IAF is, among other things. However, it's the tone of the clip which seems problematic.
In the clip, IAF took a hyper-nationalist tone
If you are wondering why we used the word jingoism in the beginning, let's tell you the reason. The clip starts with a montage of protests on Indian streets after Pulwama attack. Countrymen burnt effigies and demanded action against the terrorists. Thereafter, the clip talks about the airstrikes' ideation and its success while using words like "pratishodh" (revenge) and "balidaan" (sacrifice).
You can watch the clip here
#WATCH Indian Air Force showcases the story of the Balakot aerial strikes in a promotional video at the annual Air Force Day press conference by Air Force Chief Air Chief Marshal Rakesh Kumar Singh Bhadauria. pic.twitter.com/GBRWwWe6sJ

— ANI (@ANI) October 4, 2019
Separately, IAF also accepted its mistake
While Balakot operation is something every Indian is proud of, IAF landed in hot waters today after its chief accepted for the first time that a chopper was "brought down" by "us" in February. When IAF was fighting Pakistani jets, a helicopter crashed in Budgam after officials shot it down mistaking it for a missile.
We've politicians for jingoism, IAF can give it a rest
Now, Balakot happened when the election season was underway. The shrewd campaigner Narendra Modi used it in every speech to make sure the PM Narendra Modi comes to power. While politicians' moral compass is low, armed forces taking the hyper-nationalist route is hard to digest. They work so hard for us, they don't need to market it, anyway.