IIT Kharagpur Professors remember their 'shy, intelligent' student, Sundar Pichai
IIT Kharagpur Professors remember their 'shy, intelligent' student, Sundar Pichai
Aug 26, 2018, 06:13 pm
2 min read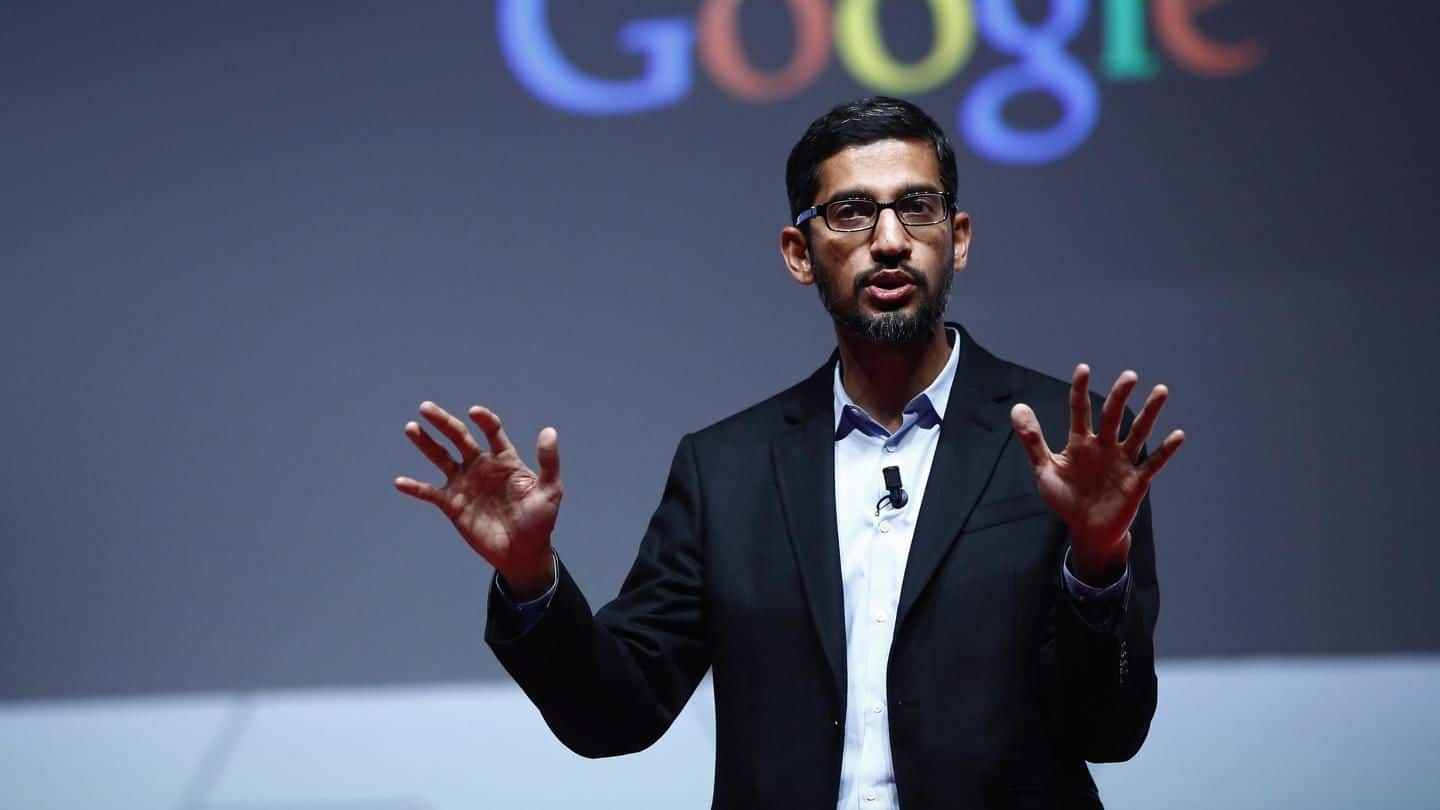 Google's CEO Sundar Pichai was shy, intelligent and had big handwriting, his Professors at IIT Kharagpur recalled. Sanat Kumar Roy, a retired IIT Professor recalled that on one night of 2013, he got a call from an American journalist asking about his former student. That time Roy didn't know the journalist was questioning about Pichai, who graduated from the metallurgical engineering department in 1993.
Pichai was a leader, had star in eyes, tells Professor
Another Professor Indranil Manna, who guided Pichai in his B. Tech's thesis, said he was not very different, but focused. "He was always willing to participate in various student activities, especially within the department," Manna said. Pichai always had a charm of a leader, he quipped. "He was bright, had a star in his eyes," said Manna, and his career graph certainly confirms it.
Manna says apart from beard nothing has changed in Pichai
Manna said he and Pichai stayed in touch till the latter's Stanford days. He assumed Pichai would go for a PhD, but didn't. Once he wrote an e-mail to Pichai inviting him to campus. The students had pleaded Manna for the same. Manna said Pichai replied but didn't say anything about the visit. He amusingly added that nothing has changed in Pichai over the years, except his beard.
On Pichai's visit to IIT, he was surrounded by students
Notably, Pichai visited the premium institute last year, but sadly those who knew him couldn't meet him personally. The reason? A sea of crowd around him, obviously. Dulal Kumar Chandra, the librarian, said they watched Pichai from a distance. "As a student, he was always busy with books. You could see that he was intelligent, a good student," Chandra said.
Notably, no one knew about Pichai's relationship with Anjali
So many knew Pichai but no one had any idea about his relationship with fellow student Anjali, whom he later married. Professor Manna said probably Pichai's friends knew about it. A look at these statements hints everyone was a Pichai fan then. And still are!