Over 1,300 Indians evacuated from Ukraine in last 24 hours
Over 1,300 Indians evacuated from Ukraine in last 24 hours
Written by
Pratyush Deep Kotoky
Mar 02, 2022, 09:39 am
2 min read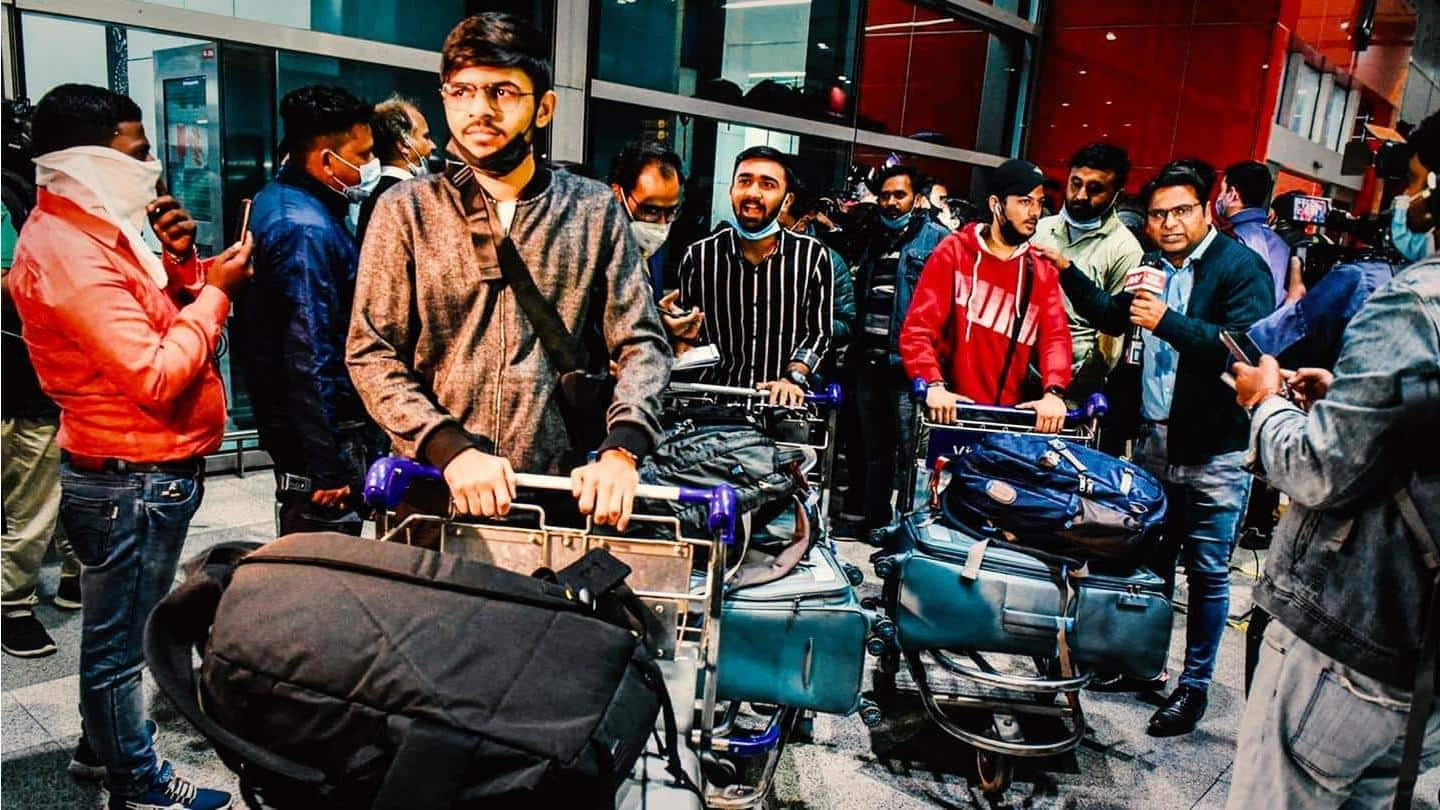 India has evacuated 1,377 of its citizens from war-hit Ukraine under the flagship Operation Ganga mission in the last 24 hours, External Affairs Minister Dr. S Jaishankar said on Wednesday. "Six flights have now departed for India in the last 24 hours, including the first flights from Poland. Carried back 1377 more Indian nationals from Ukraine," Jaishankar tweeted.
Why does this story matter?
India launched the multi-pronged 'Operation Ganga' to evacuate Indian citizens stranded in Ukraine after Russia invaded it.
Currently, a full-fledged war is underway between the two countries, with Russia raining down missiles in several cities of Ukraine.
Russia launched a military operation in Ukraine on Thursday after weekslong border tensions over the latter's wish to join the US-led international military alliance NATO.
India to operate 26 flights in next three days
Under Operation Ganga, India will operate 26 evacuation flights in the next three days, NDTV reported. Notably, Indian evacuation flights are operating out of airports in Romania, Hungary, Poland, and the Slovak Republic due to the closure of Ukraine's airspace. India is facilitating the evacuation of stranded Indians from Ukraine through its land border crossings with the above countries.
Four union ministers to supervise evacuation effort
Meanwhile, the Centre has sent four Union Ministers--Hardeep Singh Puri, Jyotiraditya Scindia, Kiren Rijiju, and Gen (Retd) VK Singh--to neighboring countries of Ukraine as Special Envoys of India to supervise the evacuation. Scindia is tasked with Romania and Moldova, while Rijiju and Puri will be supervising evacuation efforts in Slovakia and Hungary, respectively. Singh will manage the evacuation process in Poland.
No Indian left in Kyiv: Government
On Tuesday, Foreign Secretary Harsh Vardhan Shringla said all Indians had left Ukraine's capital Kyiv. Out of an estimated 20,000 Indians in Ukraine, 60% have left the war-torn country so far, he said. "Of the remaining 40%, roughly half remain in the conflict zone in Kharkiv, and the other half have either reached Ukraine's western border or are heading towards it," Shringla added.
Russia asks Kyiv residents to flee their homes
Meanwhile, Russia has reportedly asked Kyiv residents to flee their homes. Satellite images, released by a US-based space technology company, showed a long convoy of Russian troops on the roads leading to Kyiv. Hundreds of tanks, towed artillery, armored and logistical vehicles can also be seen in those images. Apart from Kyiv, Russia has also launched an attack on several other Ukrainian cities.