Decked up Ahmedabad awaits Trump, Modi says it's an honor
Decked up Ahmedabad awaits Trump, Modi says it's an honor
Feb 24, 2020, 11:31 am
2 min read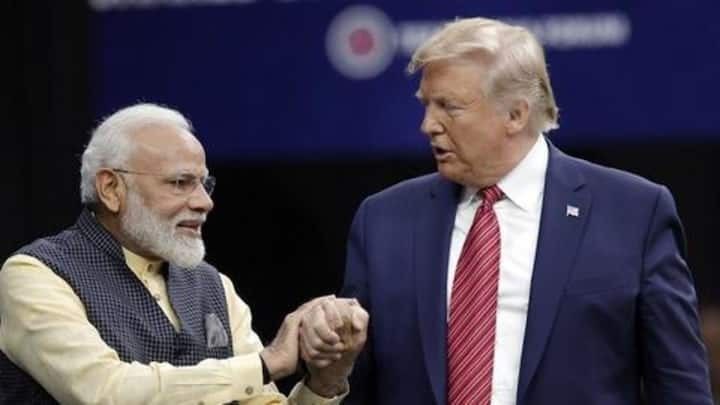 Ahmedabad residents are seeing their city readied like never before. Roads have been leveled, street lights fixed, and huge hoardings are dotting the skyline. All because Donald Trump is coming to Gujarat, for the first time since he was elected the US President four years ago. A short while ago, Prime Minister Narendra Modi tweeted it's a big honor to welcome him.
Trump, his family members, and his A-team are arriving soon
Along with his wife Melania Trump, daughter Ivanka, and son-in-law Jared Kushner, the US President will be setting foot in India. After paying a visit to the world's biggest cricket stadium, he will fly to Agra and arrive in Delhi later tomorrow night. His trip will end on February 25. Despite India's hopes, Trump might not sign the trade deal with New Delhi.
Trump could visit Sabarmati Ashram, the site is ready
There is still uncertainty over whether Trump will visit the Sabarmati Ashram. Chief Minister of Gujarat, Vijay Rupani, said White House would take the final call on it. Nevertheless, the ashram is also ready to welcome the US President. Across the Ashram, a huge poster of Trump and PM Modi has been installed.
The roadshow will be planned according to his visit
"In case they (the Trumps) decide not to visit the ashram, the roadshow will be advanced by 30 minutes accordingly," a top official told Indian Express. The roadshow is going to be over 20 kilometer long.
After Ahmedabad, Trump will visit Agra
Trump's next stop is Agra, where he will spend just a couple of hours and visit the Taj Mahal. The iconic Mughal monument was repainted for him and the waste near it cleared. Throughout his trip to India, Trump will be protected by the US Secret Service. The agents also visited the national capital to ensure no security lapses happen.
Trump will spend night at suite costing Rs. 8L/night
In Delhi, Trump will spend the night at ITC Maurya's Grand Presidential Suite. A butler will be present at the suite round-the-clock to ensure the Trumps don't face any difficulties. It has been stocked up with diet coke and vanilla ice-cream, two dishes which Trump has a penchant for. The cost of spending one night at this luxurious suite is Rs. 8 lakh.
Here is what PM Modi tweeted