#ForeverOurHero: How Vajpayeeji made India a nuclear state
#ForeverOurHero: How Vajpayeeji made India a nuclear state
Aug 16, 2018, 07:20 pm
3 min read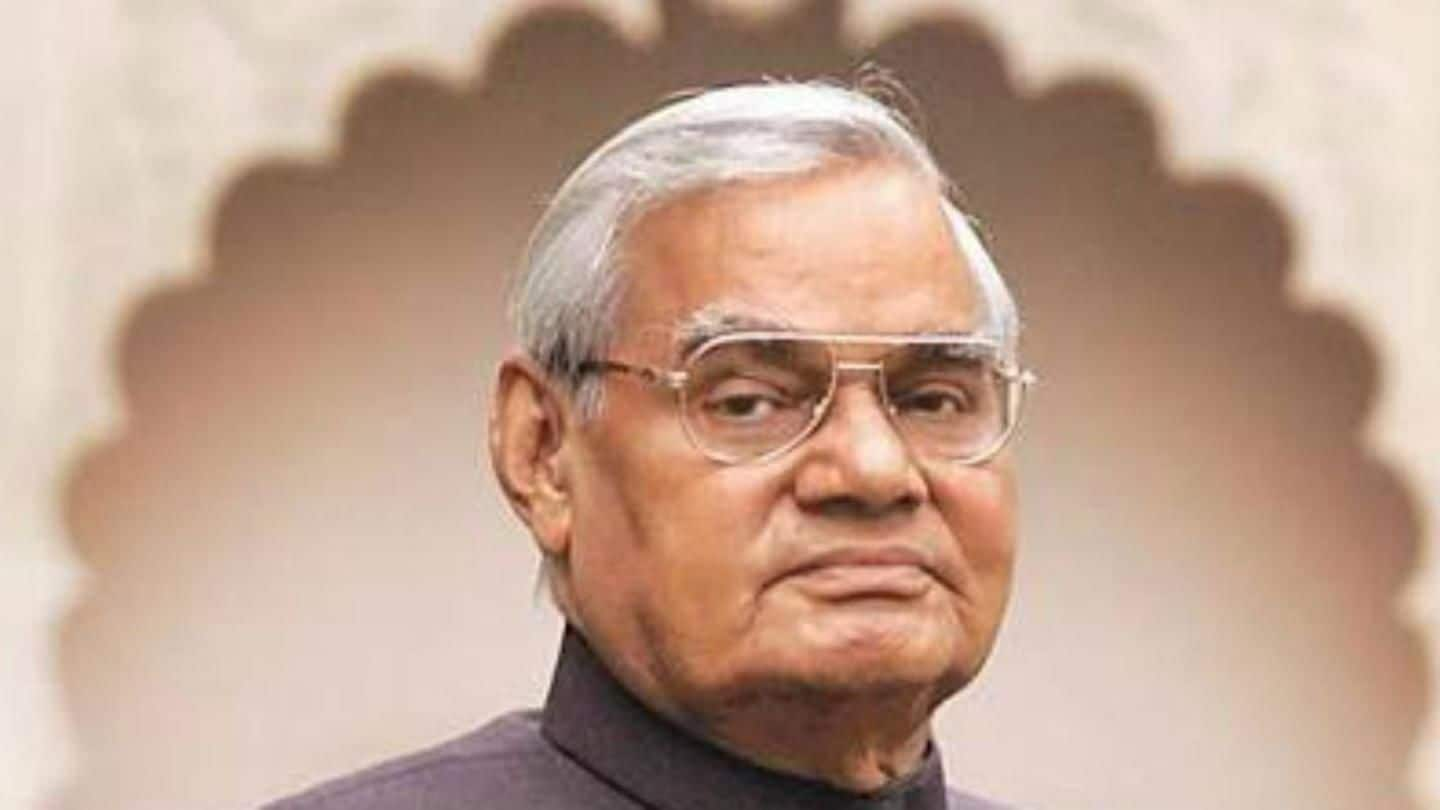 In an article, Shakti Sinha, who served as private secretary to late Shri Atal Bihari Vajpayee from 1996 to 1999 wrote, 'For Vajpayee, nuclear weapons security for India is an article of faith and not a slogan.' This explains aptly what the former PM risked for India. The Pokhran-2 tests also proved how gutsy Vajpayee was. Here's to the man who will forever remain our hero.
First let's understand why the tests were important for India
Anil Kakodar, who was director of Bhabha Atomic Research Centre, at the time when Pokhran-2 was conducted said the NPT (Nuclear Non-proliferation Treaty) formed post WW2 divided the world between P-5 (Nuclear powers) and the rest. In the 1990s, talks were on for the Comprehensive Test Ban Treaty. If India had signed it, the doors of nuclear tests would have been closed forever. We were in a tough spot.
Vajpayee wanted India to be respected on the world forum
But Vajpayee had a plan and a dream. Even when his government lasted for 13 days, he wanted to conduct the nuclear tests. He had even asked his secretary Sinha to locate APJ Abdul Kalam (then scientific adviser of DRDO). But the tests weren't conducted. Interestingly, the subsequent PMs HD Deve Gowda and Inder Kumar Gujaral didn't give green-signal to the tests, but the preparations weren't halted.
Vajpayee got a chance in 1998, he didn't lose it
Notably, Vajpayee approved of the 1974 nuclear tests (popularly called Smiling Buddha) but didn't like Indira Gandhi's idea of not making the weapons. So when his coalition government returned to power in 1998, he kept his promise. Kalam and DAE director Dr R. Chidambaram informed Vajpayee they needed 30 days for the preparations, and he gave a go-ahead. The preparations began in full secrecy.
The biggest challenge was hiding test preparations from US
Fully aware that the US and its spy agencies were keeping a close eye on our movements, the tests were conducted in scorching heat in the deserts of Rajasthan. The 58th Regiment of the Army Corps of Engineers was tasked with setting up the site, and they swore secrecy. The preparations like digging bomb shafts etc. was done at night to escape satellite visions.
From Mumbai, bombs reached Pokhran in army plane
Designing, testing and producing components for the bombs happened at DRDO's three labs. The DRDO was also responsible for safety interlocks and flight trials. The bombs were flown in AN-32 plane from Chhatrapati Shivaji International Airport. They reached the testing site in three trips in army convoy having four trucks. May 11 and 13 were decided as D-days.
Strong winds delayed mission, but earth shook later
Shakti I, II and III detonated at 3:43 PM on May 11, literally shaking the earth. Two days later, two sub-kiloton devices Shakti IV and V detonated at 12:21 PM. The second tests weren't recorded on the seismic station. Notably, strong winds delayed the mission, but it turned out to be successful. APJ Abdul Kalam is still remembered for his contribution.
Vajpayee congratulated scientists, US was left red-faced
As Vajpayee and his aides were informed in Delhi about the success, he addressed the press saying the tests didn't release any radioactive elements in the atmosphere. "I warmly congratulate the scientists and engineers who have carried out these successful tests," Vajpayee said. As expected, the US slammed us, and CIA accepted its failure. But weak decisions and fears rarely make history!