Indian airports witness 21.7% growth in passenger-traffic in April YOY
Last updated on
Jun 03, 2018, 11:39 am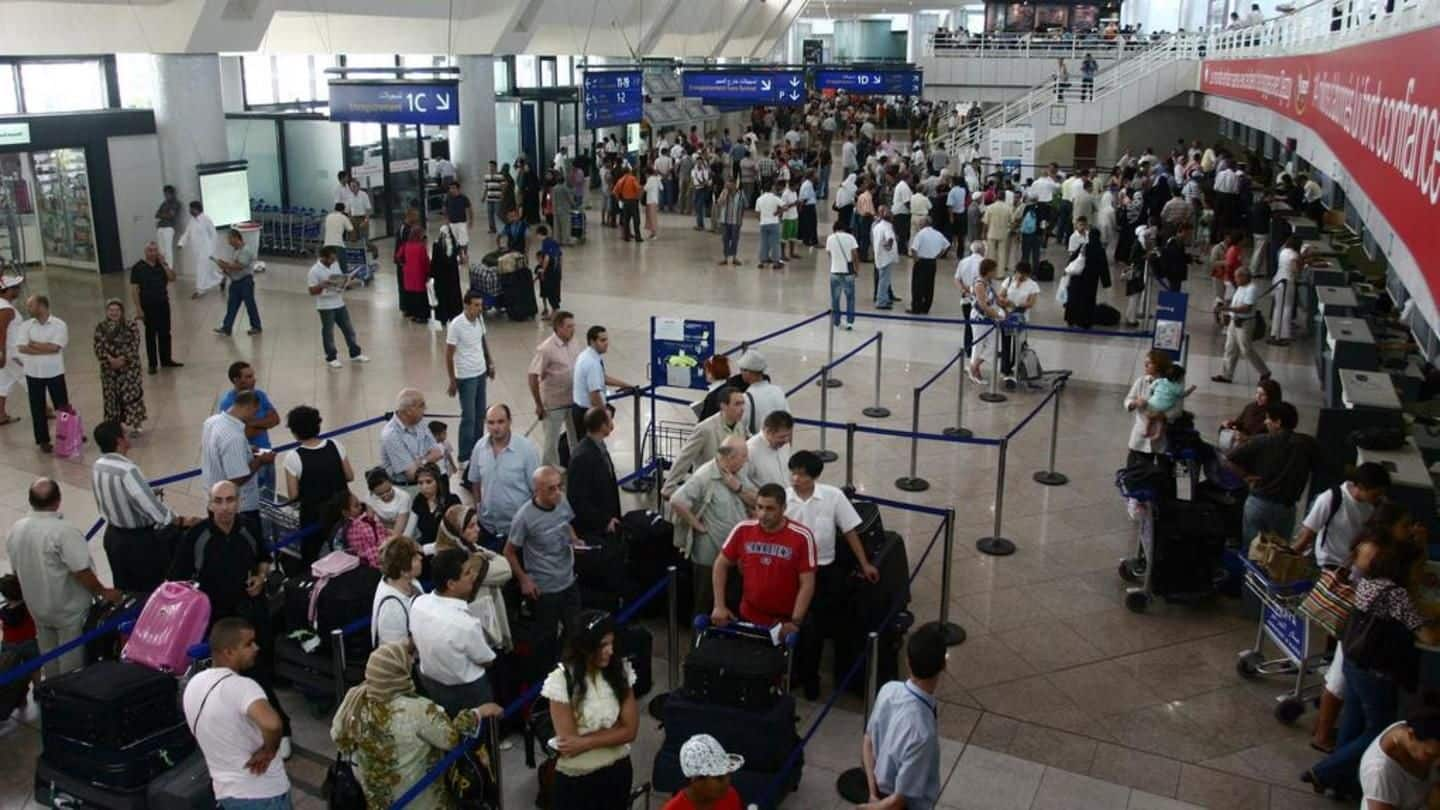 The passenger traffic in Indian airports in April registered a substantial growth of 21.7% over the corresponding month last year, according to the latest figures released by the Airport Authority of India (AAI). While the domestic traffic jumped 25%, international traffic grew by 10.2% in April, with the overall passenger movement being recorded at 28.22 million, the AAI said. Here's more.
Small towns benefited from Regional Connectivity Scheme
Meanwhile, the smaller towns in the country, which benefited from the Regional Connectivity Scheme of the government, have also started contributing to the overall growth of passenger traffic. Places such as Shillong, Shimla, Bhatinda, Ludhiana, Bhuntar, Pathankot, Mysore, Salem, among others, saw a good number of passenger traffic movement in April as opposed to the corresponding period last year.
Shimla witnessed 549.4% growth in passenger traffic in April
While the passenger movement in Mysore shot up to 3,598 in April from almost nowhere, the growth in Bhatinda was an impressive 382.5%, with 4,203 passengers traveling in April as opposed to only 871 during April last year. The growth in Shimla was a staggering 549.4%, with 1,117 in April as against 172 only during the same period last year.
Vijayawada, Tirupati saw over 70% increase in domestic, international traffic
PM Modi flagged off Shimla's first flight in April last year under the Regional Connectivity Scheme. In terms of passenger traffic growth in both domestic and international travels, Vijayawada and Tirupati witnessed over 70% jump in the figures in April compared to the same period last year. Growth in Varanasi stood at over 52%; Bhubaneswar and Mangalore witnessed growth of 47% and 43%, respectively.
Freight at Indian airports in April
According to AAI, during Apr'18, the total freight at all Indian airports stood at 284.33 thousand MT, reflecting a growth of 6.1% over the corresponding month of previous year. Of this percentage, the growth in international freight stood at 4.6% and domestic freight at 9%.