Hyderabad: Man claims to own 5-acre of land on moon
Hyderabad: Man claims to own 5-acre of land on moon
Written by
Siddhant Pandey
Jul 28, 2019, 12:49 pm
3 min read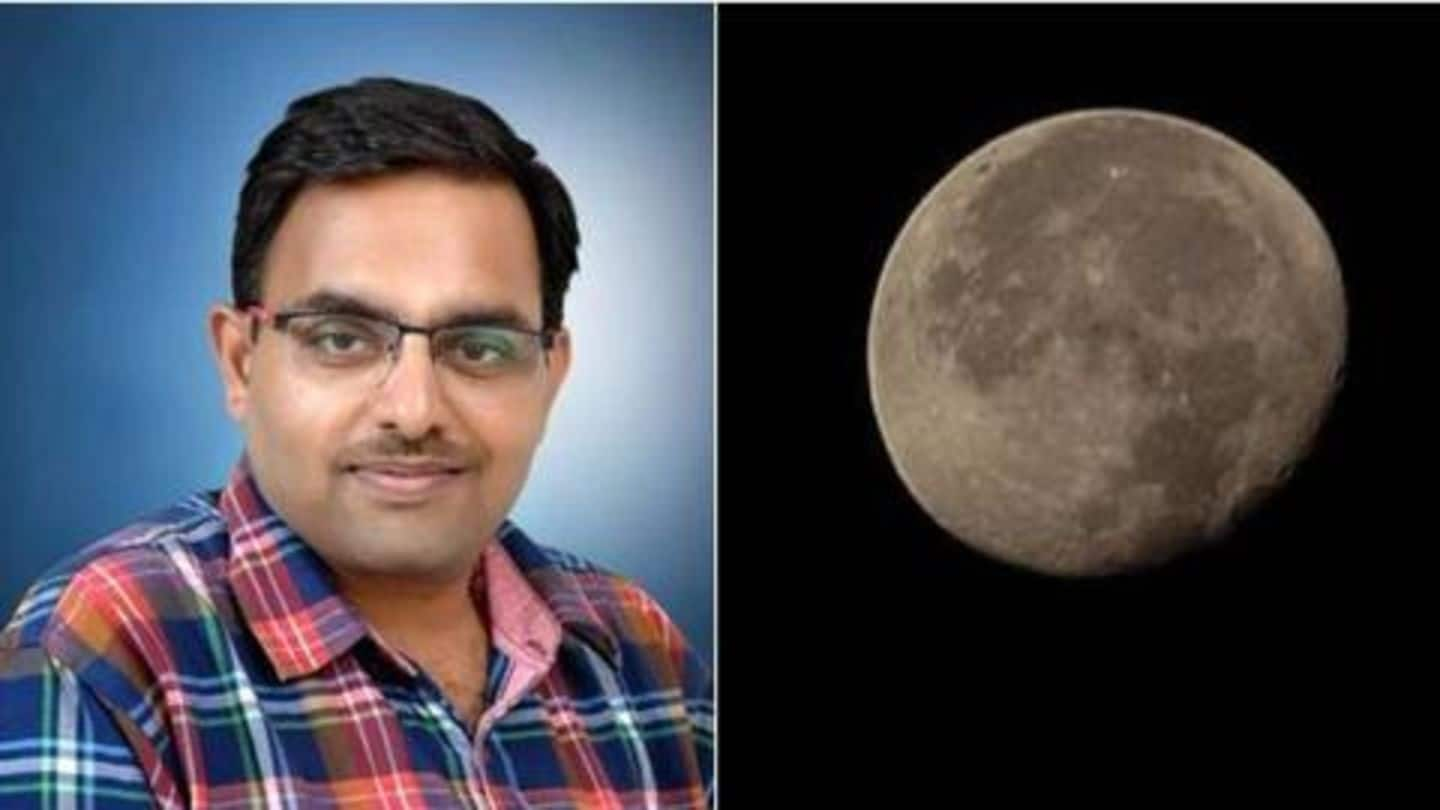 While plucking the moon from the sky to gift to your lover may be a stretch, a Hyderabad man did the next best thing. Back in 2003, numerologist, astrologer and stock market analyst Raajeev Baagdi had bought five acres of land on the moon. Now, after the success of the Indian Space Research Organization's (ISRO) Chandrayaan missions, here's what he has to say.
'Chandrayaan-2 gives me hope to see my plot on moon'
Baagdi (48) told Bangalore Mirror, "Till recently, I believed that I may not be able to see my own plot on Moon. Now, Chandrayaan-2 has given me hope that I can go for a picnic with my family and friends and see my plot there."
He bought 5-acre property for Rs. 6,500 in 2003
Baagdi had made headlines back in 2005 for the purchase. According to a PTI report from the year, he had bought lunar property through an internet transaction, "authorized by the Lunar Republic and registered with International Lunar Lands Registry in New York and Paris." Baagdi paid $140 (about Rs. 6,500 at the time; Rs. 9,640 as per the current exchange rate) for the property.
Baagdi 'legal owner' of Mare Imbrium (Sea of Rains) properties
The deed, dated July 27, 2003, was issued by 'Lunar Republic Interactive' and designated Baagdi as the "true and legal owner of the properties located at Mare Imbrium (Sea of Rains) 32.8 degree North latitude, 15.6 degree West longitude and track-30."
Can people even buy land on the moon (legally)?
However, the problem is, that people can't actually buy property on the moon. Buying land on the moon is illegal as per the 1967 Outer Space Treaty, signed by 109 nations, including India. As per the Treaty, "outer space is not subject to national appropriation by claim of sovereignty, by means of use or occupation, or by any other means."
'No one owns the Moon, no one ever can'
Further, Honorary Director of the International Institute of Space Law, Stephen E Dole, told BBC Telugu, "The moon is like a sea of water that is out of control of any country," and private real estate property there is "unacceptable". Space Settlement Initiative Founder Alan Wasser also said, "No one owns the Moon, and, by international treaty, no nation can ever own the Moon."
Basically, Baagdi DOESN'T own anything on the moon
Simply put, the Treaty means that Baagdi actually has no claim to the land. Others, including his cousin, Lalit Mohata, actors Shah Rukh Khan, and Sushant Singh Rajput (who also claim lunar land through online deeds) have no legal right over property on the moon.
There is nothing illegal, Baagdi maintains
Meanwhile, Baagdi told IANS, "There is nothing illegal. It is a privately funded exploration. It may kick-in or it may fail. I had invested in a project which can help mankind over time. At least the coming generations should feel that our forefathers acted with foresightedness." Speaking to The News Minute, he said he hopes the rules change and we can have 'moon tourism'.