Privacy is a fundamental right, rules Supreme Court
Privacy is a fundamental right, rules Supreme Court
Aug 24, 2017, 10:58 am
3 min read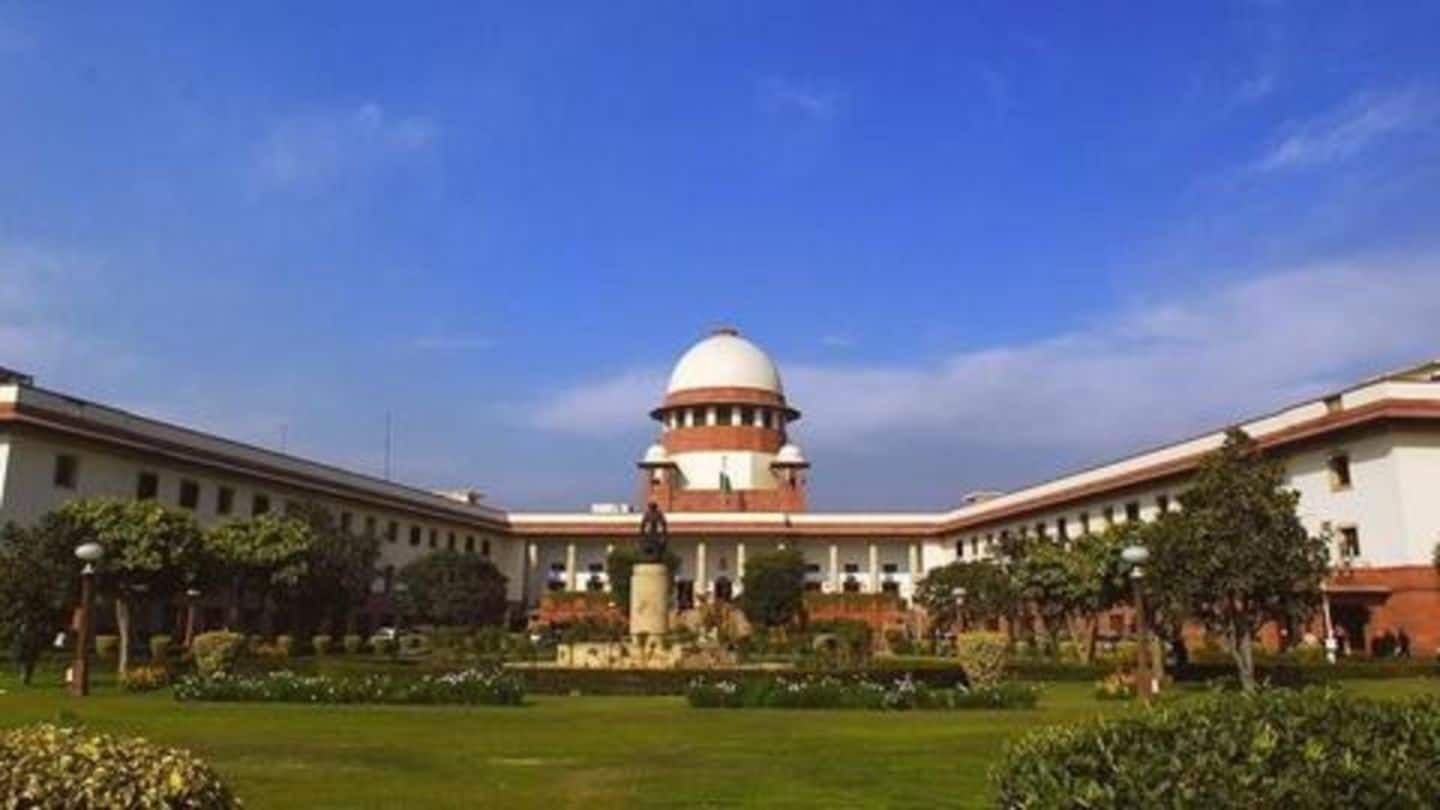 In a landmark judgement, the SC has ruled that the right to privacy is a fundamental right. It overruled the famous MP Sharma case, in which an eight-judge bench had ruled that privacy isn't a fundamental right. "Right to Privacy is intrinsic to the Right to Life," it observed. How did this historic case unfold? Find out here.
How did the case on privacy start?
The case came up while the SC was hearing on whether Aadhaar can be made mandatory by the government. One argument by petitioners against mandatory Aadhaar was that it breached the right to privacy and made personal data vulnerable. The Centre argued maintained privacy wasn't a fundamental right. Attorney General Mukul Rohatgi even said citizens do not have an "absolute" right on their bodies.
What does the right to privacy mean in India?
It is noteworthy that the Indian Constitution doesn't identify the right to privacy as a fundamental right of citizens. The said right is a corollary of Articles 19 and 21, which deal with the rights to life and liberty. Several cases in the past have upheld it as a fundamental right, while others haven't.
How did petitioners defend the right to privacy?
Activist Ancilla says, "India has a population of 1.34bn. If they lose their basic right to privacy, it will be a huge setback for the world." Petitioner Shyam Divan argued invasions of bodily integrity can only be allowed under a totalitarian regime. In the absence of right to privacy in the digital age, any statute can be passed and citizens left helpless, he added.
Are their concerns valid?
Considering there have been several times when websites, including government portals, have leaked personal details of lakhs of Aadhaar holders due to "programming errors" or other reasons, Aadhaar does pose a risk to privacy if handled carelessly.
How did the government respond?
Appearing for Gujarat, advocate Rakesh Dwivedi asked that if US considered privacy as a fundamental right, "how could US forces invade privacy of a house to eliminate Laden?" He agreed that privacy was intrinsic to other rights, but if it is, "where's the necessity of defining it as a standalone fundamental right?" According to Dwivedi, "privacy is a fluid term incapable of being defined".
What does the apex court think?
During the hearing, a nine-judge SC bench observed that the 'right to privacy' wasn't absolute. It proposed a three-tier approach to the question by classifying privacy into intimate, private and public. The 'intimate' zone would be concerned with aspects like marriage and sexuality, where the state has minimal right of interference. The scope of regulation would be somewhat more in the other two zones.