ISRO's Joint-Venture with private companies to launch rockets by 2020!
ISRO's Joint-Venture with private companies to launch rockets by 2020!
Written by
Ramya Patelkhana
Oct 30, 2017, 10:45 pm
3 min read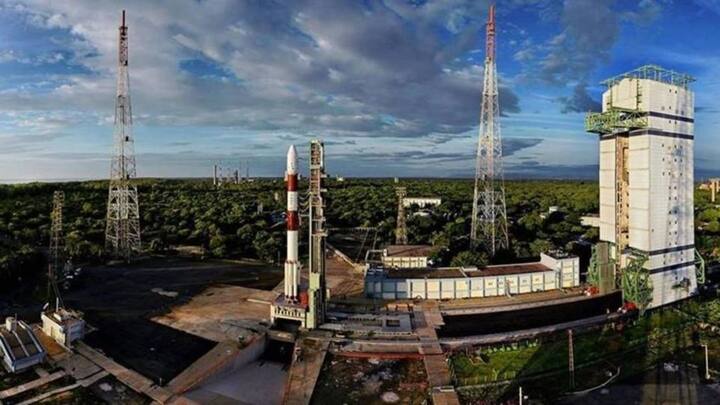 Private Indian companies will soon be joining hands with the Indian Space Research Organization (ISRO) for a Joint Venture (JV) to build launch vehicles, something which has been "out-of-bounds" for private firms so far. ISRO Chairman AS Kiran Kumar stated they have started working on forming the JV for a Polar Satellite Launch Vehicle (PSLV) to launch a rocket by 2020. Know more!
Targets cannot be achieved without private participation
Kumar said ISRO is awaiting clearances for the JV which is expected to help the space agency increase the number of launches/year. ISRO currently does around 8-10 launches/year and aims to do at least 18/year, which is impossible without private companies' participation. Adding that the agency has 40 satellites operating in different orbits, the ISRO Chief said India's requirement is "much, much higher".
Kumar on JV with private firms
ISRO Chairman Kumar said: "This (private involvement) is not just to meet our demand, but to also enable Indian firms to bag a significant pie of the global market, demand where is also only increasing. Earlier private firms worked on supplying subsystems and other components."
Space launches are a business of risk: Kumar
The ISRO Chairman said about 31 private companies claimed they were ready to build carrier rockets, mostly smaller rockets. However, Kumar didn't reveal any names but he added that private participation would help India become a "space destination". He said that ensuring quality would be crucial and ISRO will not compromise on the required safety and rigor in such programs.
ISRO to launch Cartosat-2 and 28 other satellites
Meanwhile, ISRO's commercial arm Antrix said ISRO in December would conduct its first PSLV launch after the failure on 31 August. ISRO would resume launches with Cartosat-2 and 28 co-passengers (25 nano-satellites and three micro-satellites) from several countries, including the US, in the second-half of December. Antrix CMD S Rakesh said Cartosat-2 would help in providing high-quality images for military and civilian applications.
Why did ISRO's IRNSS-1H mission fail?
Explaining what resulted in the IRNSS-1H mission's failure on 31 August, ISRO Chairman Kumar said the heat shield didn't separate from the satellite due to inadequate pressure in the bellow pump. He said the PSLV C39, carrying IRNSS-1H stumbled at the last moment and the mission was unsuccessful. He added the committee looking into the matter found all automated commands were performed accurately.
No fundamental problem: ISRO Chairman on mission failure
Kumar said: "There was no fundamental problem, that's clear. A system that has performed so well on so many occasions could not just go wrong. The failure happened because there was not enough pressure in the bellow pump, which resulted in the non-separation."