Why did ISRO's recent PSLV mission fail?
Why did ISRO's recent PSLV mission fail?
Written by
Vaneet Randhawa
Edited by
Gaurav Jeyaraman
Sep 02, 2017, 06:51 pm
2 min read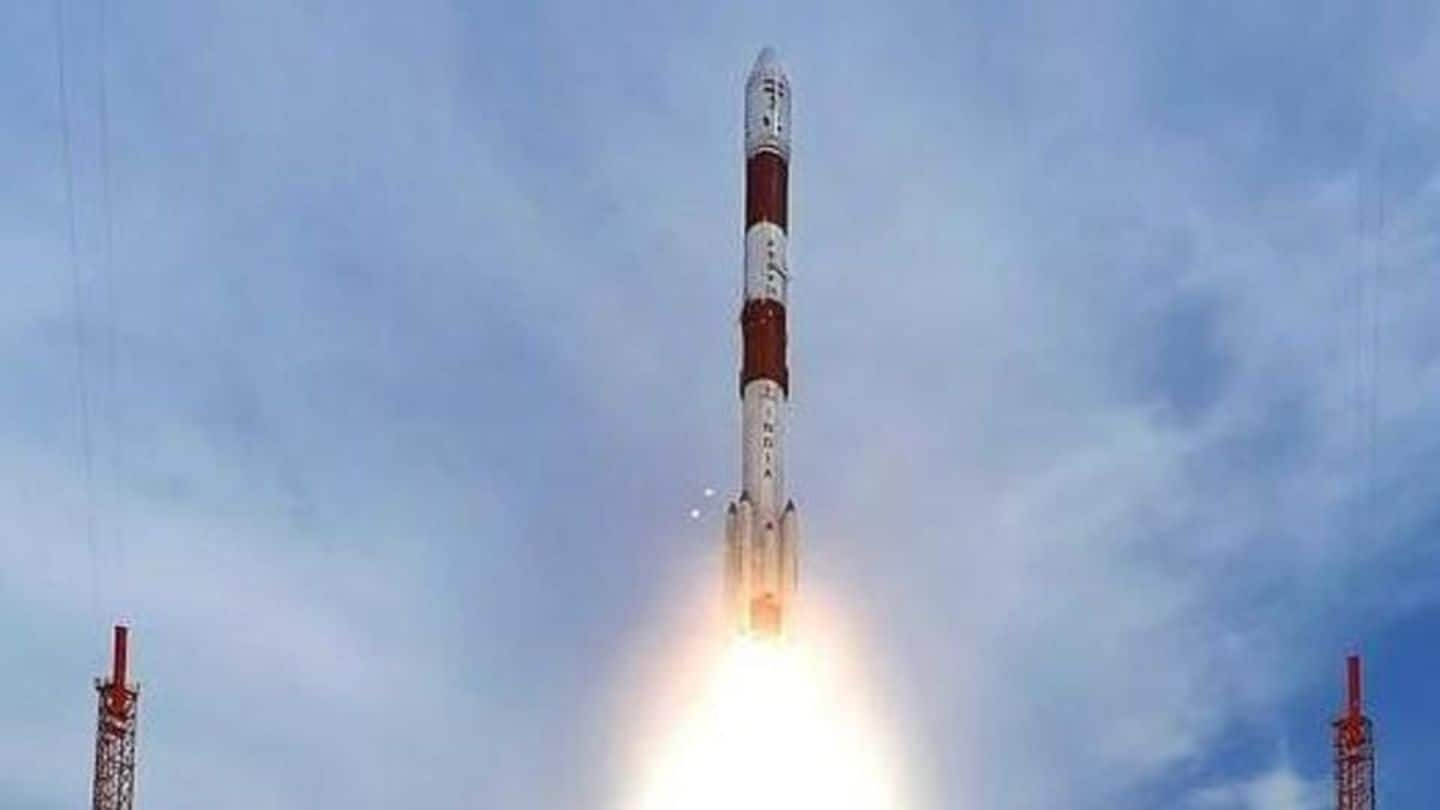 ISRO's PSLV-C39 mission to propel the IRNSS-1H satellite into the orbit was unsuccessful as the heat shield didn't separate in the last few minutes of the mission. It was bogged down by 1 tonne of extra weight from the unseparated heat shield. This hit its velocity, instead of attaining a velocity of 9.5 km per second it gathered 8.5 km per second.
What should have ideally happened?
At 1 minute 50 seconds, the heat shield was to open and release the satellite. The satellite cannot operate inside the shield. At 3 minutes, 23.26 seconds, the satellite should have separated. Finally, the tip of the rocket with the satellite inside should have reached the orbit. However, in this case, the heat shield started to weigh down the launch from the 114th second.
Why was the heat shield attached?
The heat shield is designed to guard the satellite from the heat caused due to friction with the atmosphere during takeoff. It is a necessary part of all space missions.
The PSLV: ISRO's workhorse
The Polar Satellite Launch Vehicle was developed in the early 1990s at the Vikram Sarabhai Space Center in Kerala to launch objects into a polar orbit. Apart from a failure on its first launch in Sept'93 and a partial failure in 1997, the PSLV has a successful launch record and is ISRO's backbone. The 4-stage 320 tonne craft has flown 37 missions to date.
ISRO's IRNSS constellation dream a bit delayed but not over
IRNSS-1H was to be the 8th navigation satellite in the NavIC constellation. The NavIC constellation was designed to provide navigation services. This one would have substituted IRNSS-1A which was the initial satellite to be launched in July 2013. Each satellite in the constellation costs Rs. 150 crore, and the launch costs about Rs. 130 crore. This PSLV-C39/IRNSS-1H mission has, therefore, cost Rs. 280 crore.