Achiever to quadriplegic to IIM-B grad: This Amritsar-man rewrote fate
Achiever to quadriplegic to IIM-B grad: This Amritsar-man rewrote fate
Written by
Pallabi C Samal
Jul 09, 2018, 03:42 pm
4 min read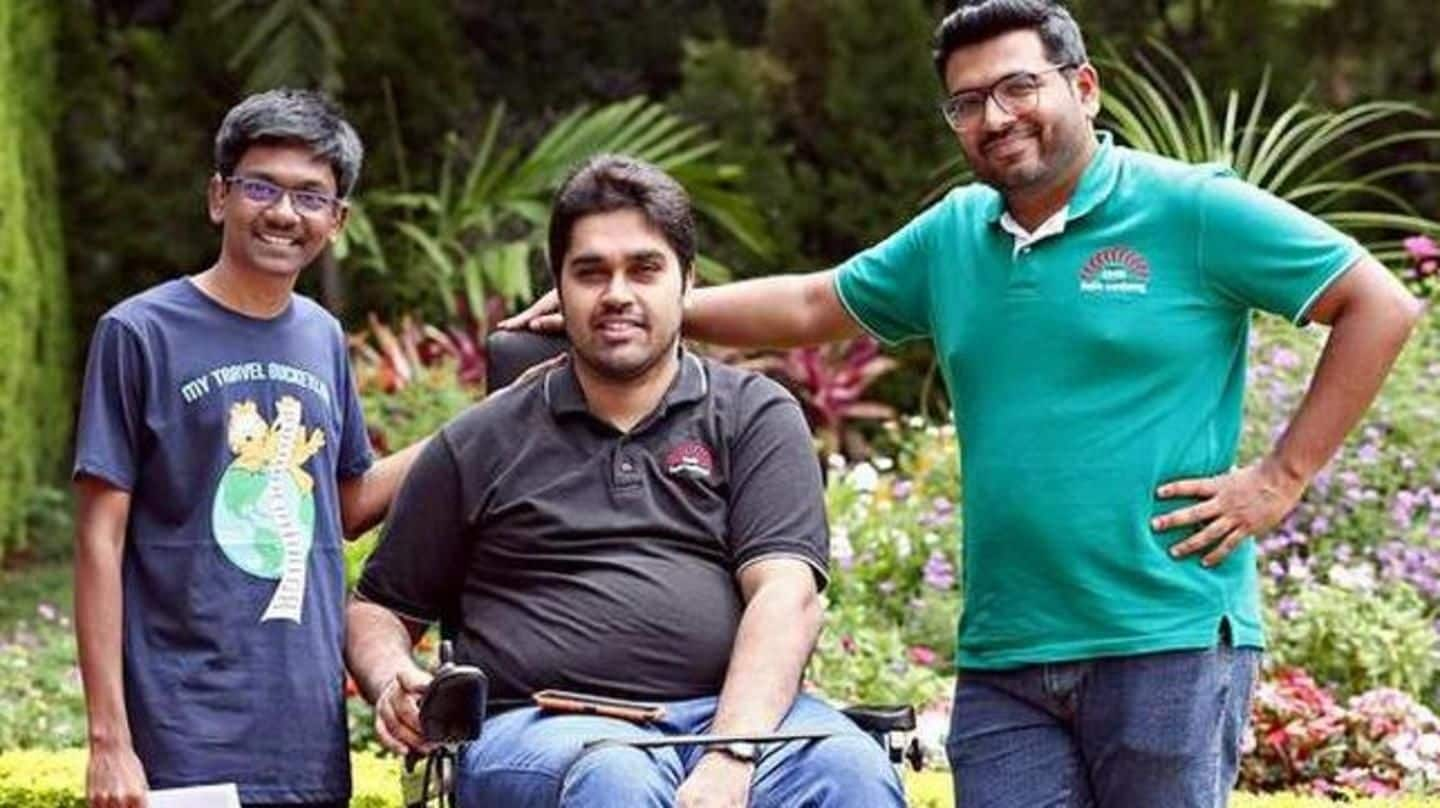 Life throws you lemons all the time; some people make margaritas out of them. Like this 30-year-old, who lost his parents at the age of 23, became quadriplegic and wheelchair-bound. But that didn't stop him from belling the uber-tough CAT and pursuing MBA from IIM-Bangalore, with a little 'push' from Rahul Dravid. He now works a business-analyst at a top firm. Here's his story!
After receiving blessings from Manikaran gurudwara, they met death
In June'11, Jaskaran Singh and his family, all pumped up after his all-India GATE Rank 7, were en-route to Gurudwara Shri Manikaran Sahib in Manikaran, 382kms from Amritsar. While they were returning, a buffalo walked right in front of their car. The man behind the wheels, in order to save the animal, lost control of the vehicle and the car overturned.
By August, he learnt he had lost everyone, and everything
"I was conscious for the first turn, but by the second, I had blacked out," narrated Singh, on the Facebook page of Being You. When he was writhing in pain lying on a bed in emergency room, he overheard a nurse saying that his brother and mother have succumbed to the accident. By August, he learnt that he had lost everyone, and everything.
'Mother's family, father's ex-colleagues, and friends stood by me'
The accident left him paralyzed neck down. From being a bright student, even an achiever, he turned into a burden overnight. Coming from a middle-class family, financial constraints and bickering from relatives became his constant company. "Finally, my maternal family stood by me, my father's ex-colleagues gave me some money and my friends crowdfunded my treatment," he shared.
Meeting Dr. Divya Parashar somehow changed his life
Singh had too many things to juggle with: solitude, sadness, sorrow and immobility. He's a self-confessed introvert and likes to keep things to himself, but "Suddenly that wasn't an option anymore." It was taking him a lot of time to collect the pieces, when he met psychologist Dr. Divya Parashar. "She taught me I could be physically, psychologically, emotionally and financially independent," he told.
Watching lone-warrior Dravid battle it out on pitch inspired Singh
Getting help from Parashar or his girlfriend or friends from his college IIT-BHU was of course not a problem. But he got the right push from none other than ace cricketer Rahul Dravid! While stuck on bed, he saw Dravid battle it out in the India vs England series in 2011, "never giving up despite being the sole warrior." That "rekindled hope and determination."
At the end, he had offers from three IIMs!
When he turned 26, he received a book signed by Dravid himself. "Now there was nothing to stop me from chasing my MBA dreams," he said. Two years later, he scored 99 percentile in CAT and had admission offers from IIM Ahmedabad, Bangalore and Calcutta. He chose IIM-B because of two reasons: the city's weather and Office of Disability Services.
Why did Singh choose IIM-B over Kolkata and Ahmedabad?
Singh also suffers from poikilothermia, a condition where his body is unable to regulate temperature. So Bangalore's weather suited him. And IIM-B's Office of Disability Services is a one-stop support center for students with disabilities, set up by Rishikesha Krishnan, now the director of IIM-Indore.
'I rewrote my fate. I didn't accept what was written'
He dominated over his condition, studied in IIM "with full scholarship, a motorized chair, boarding and accommodation, and medical reimbursement." He graduated this year and is with a well-known firm. In 2017, Singh's inspirational journey was honored with the CavinKare Ability Master Award. "I could have accepted my fate but I didn't. I decided to change what was written," he wrapped up.