Javadekar: Hindi not compulsory under New Education Policy (NEP)
Javadekar: Hindi not compulsory under New Education Policy (NEP)
Written by
Shiladitya Ray
Jan 10, 2019, 12:48 pm
2 min read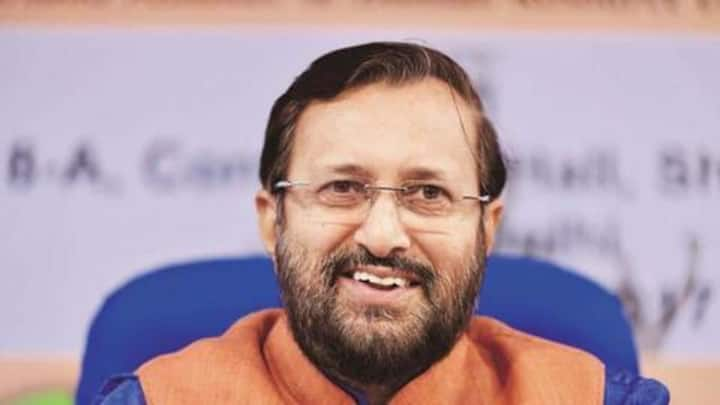 Hours after reports stated that the New Education Policy (NEP) draft contained a provision for making Hindi compulsory in all schools till Class 8, HRD Minister Prakash Javadekar dismissed such claims, calling these reports 'mischievous'. However, while the government has steered clear of the language question, several provisions have been suggested to make education 'India-centric' and 'scientific'. Here's what we know.
READ: Javadekar dismisses claims of making Hindi compulsory
The Committee on New Education Policy in its draft report has not recommended making any language compulsory. This clarification is necessitated in the wake of mischievous and misleading report in a section of the media.@narendramodi @PMOIndia

— Prakash Javadekar (@PrakashJavdekar) January 10, 2019
Many non-Hindi speaking states had protested a three-language model
After reports stated that the draft NEP had suggested "strict implementation" of a three-language formula wherein Hindi would be compulsory till Class 8, politicians from non-Hindi speaking states had spoken out strongly against the move and the ruling NDA government was accused of "majoritarianism". However, Javadekar's tweet seems to indicate that these apprehensions were based on false claims.
The draft NEP was prepared by a nine-member committee
The draft of the NEP was prepared by a nine-member committee comprising former ISRO chief K Kasturirangan and several prominent educationists. The policy is reportedly aimed at educating an entire generation - from 2020 to 2040 - and seeks to bring in some standardizing measures in the Indian education system. Reportedly, the committee's recommendations on the NEP were handed over on December 31.
Some key recommendations made by the committee
According to reports, one of the major recommendations is to make the syllabi for Science and Mathematics uniform across all schools in the country, irrespective of the language these subjects are taught it. The NEP also seeks to promote education based on skill, develop Devanagari script for tribal dialects, and develop syllabi in local languages like Bhojpuri, Awadhi, Maithili etc. till up to Class 5.
The logic behind a uniform syllabus
"While subjects under Social Sciences need local content, there is no logic for a varied syllabus for Science and Mathematics in different state boards up to Class 12. Science and Mathematics may be taught in any language, but the syllabus should be the same in all states," sources told IE.
Other notable suggestions that have been made
Reportedly, other recommendations that have been made by the committee include the formation of a high-powered committee on education, headed by the Prime Minister, that should meet at regular intervals. It has also been suggested that regulatory mechanisms be strengthened and regulation be done by non-bureaucrats. Further, the NEP seeks to promote technical and professional courses among SCs and STs.