Justice Sikri recuses himself from plea challenging interim CBI-chief's appointment
Justice Sikri recuses himself from plea challenging interim CBI-chief's appointment
Jan 24, 2019, 01:39 pm
3 min read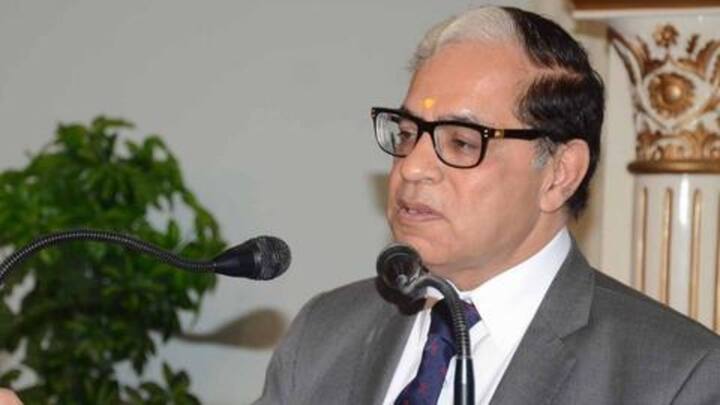 Justice AK Sikri, who was part of the select panel which took the decision to transfer former CBI Director Alok Verma, on Thursday recused himself from a plea challenging the appointment of M Nageshwar Rao as the interim boss of the agency. Earlier, Chief Justice of India, Ranjan Gogoi, exited the case since he is a part of a committee which will decide Verma's successor.
Rao was first given charge in October
A new bench will now hear the plea on Friday, reports claimed. Rao was given the responsibility of CBI in October last year after a midnight surprise order of the Centre divested Verma and his deputy Rakesh Asthana of their powers. Later, Verma was reinstated by the Supreme Court only to be transferred by the high-powered committee. Rao was made the chief again.
You don't want to hear the case: Petitioners' lawyer
The plea challenging Rao's appointment has been filed by NGO Common Cause and RTI activist Anjali Bhardwaj. The petitioners claimed Justice Sikri's exit from the case sends a wrong message. "If we had known yesterday itself, we would have asked the CJI to list it today. It seems you don't want to hear the case," the petitioner's lawyer Dushyant Dave told the apex court.
Justice Sikri says he can't comment as he recused himself
"You know my position. Since I am recusing I can't say anything. I agree the PIL raises important issues. If it is an administrative order I would have known, and since it is a judicial order I have to recuse now," Justice Sikri said.
Petition challenges influence exerted by Centre on CBI
The important issues (like Justice Sikri pointed out) relate to the appointments in the premier investigative agency. Alleging the Centre wants to stifle the CBI, the petitioners want SC to lay down mechanisms to ensure transparency in the appointment process. They claimed Centre exercised more power in the absence of rules. The NGO added Rao's appointment violated the Delhi Police Special Establishment (DPSE) Act.
CBI set to get new chief today
Meanwhile, Prime Minister Narendra Modi led panel is expected to decide the new boss of CBI today. The leader of opposition Mallikarjun Kharge also has a seat on this panel which includes CJI Gogoi as well/ An NDTV report claimed the Centre has shortlisted 12 candidates for the top post. The officers have been chosen on grounds of integrity, experience, and administrative expertise.