Kamlesh Tiwari murder: 3 arrested; 2 others on the run
Kamlesh Tiwari murder: 3 arrested; 2 others on the run
Written by
Siddhant Pandey
Oct 19, 2019, 01:31 pm
4 min read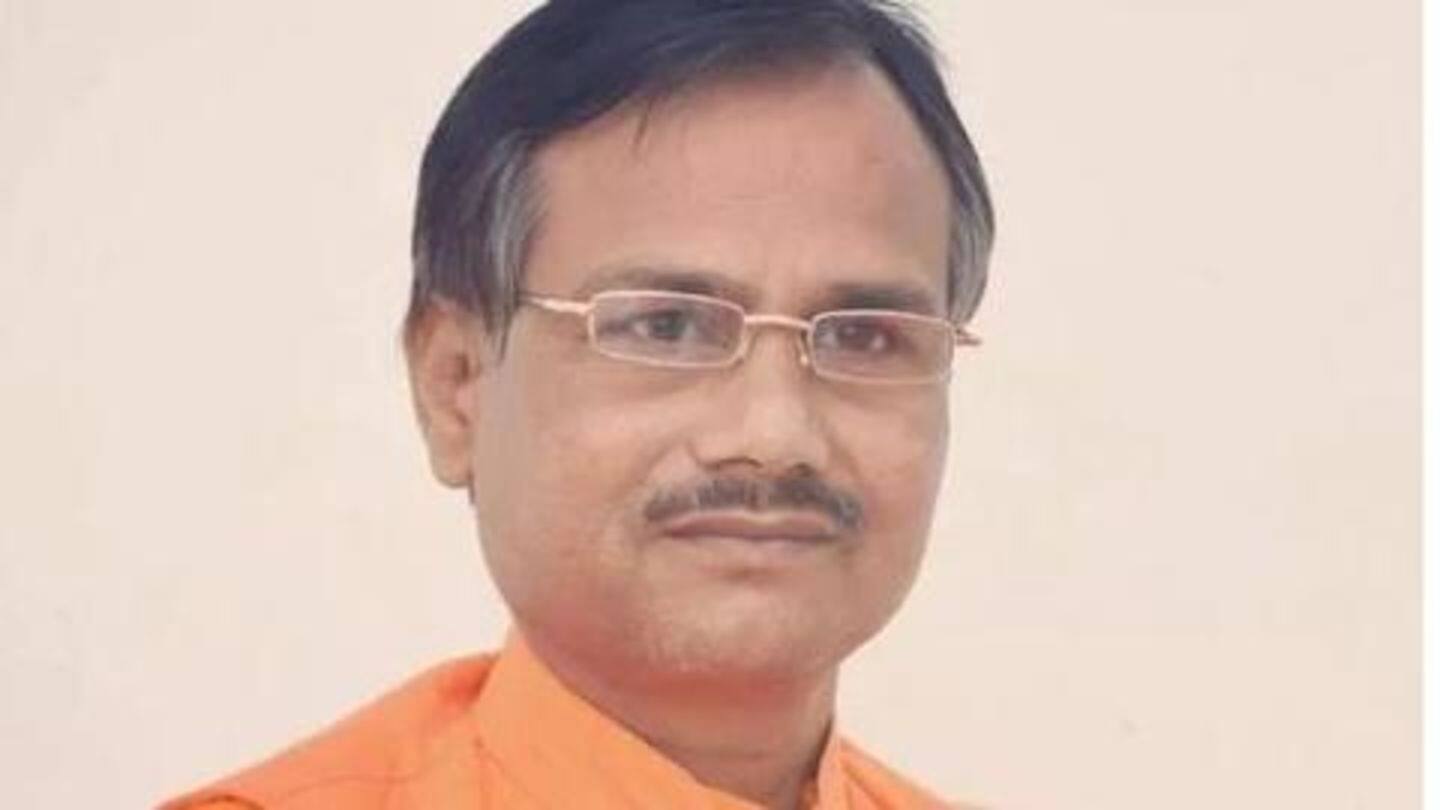 A day after the murder of Kamlesh Tiwari, founder of the Hindu Samaj Party, three people have been arrested in a joint operation between Uttar Pradesh and Gujarat Police. Tiwari, who is also a former president of the Akhil Bharat Hindu Mahasabha, was shot and had his throat slit at his residence in Lucknow's Khursheed Bagh on Friday. Here are more details.
Three arrested after confession; Police rules out terror links
Addressing a press conference in Lucknow, OP Singh, Director-General (Police) said that a joint team of UP and Gujarat police has arrested Maulana Mohsin Shiekh (24) Khursheed Ahmad Pathan (23) and Faizan (21), who confessed to the crime. He said, "These people were radicalized by Tiwari's speech." Ruling out any terror links, Singh said that the police are now looking for two unidentified assailants.
Prima facie this was a radical killing: UP DGP
What were the controversial remarks made by Tiwari?
The statement in question is a controversial remark made by Tiwari in 2015 wherein he said that Prophet Muhammad was a homosexual. He was charged under the National Security Act, however, the Allahabad High Court quashed the charges later.
Two unidentified men attacked Tiwari at his home
For the uninitiated, this is what happened on Friday: Two unidentified men entered Tiwari's home and asked Hindu Samaj Party in-charge Swarashtra Deep Singh, who was present at the scene, to go out and buy cigarettes. The two men talked to Tiwari for 36 minutes over tea, indicating that they may have been known to Tiwari. They later shot him and slit his throat.
CCTV footage shows assailants carrying bag of sweets
The assailants were caught on CCTV carrying a bag of sweets, which is believed to have been used to disguise the pistol used in the attack. A pistol was recovered from the scene. The bag reportedly appeared to be from a confectionery shop in Surat.
You can watch the CCTV clip here
Earlier, Tiwari's wife registered FIR against two Muslim clerics
Notably, Tiwari's wife, Kiran had blamed two Bijnor Muslim clerics, Mohammed Mufti Naeem Kazmi and Imam Maulana Anwarul Haq, for the murder and named them in an FIR. Kiran alleged that Kazmi and Haq had announced a bounty of Rs. 1.5 crore on Tiwari and conspired to kill him. In 2016, Haq placed a bounty of Rs. 51 lakh on Tiwari for derogatory remarks against Prophet.
Wife, mother allege failure of Adityanath government
Kiran claimed that the deceased received threat calls every day, however, the state government did not act on their complaints. Threatening self-immolation, Kiran asked UP Chief Minister Yogi Adityanath to meet her. Tiwari's mother also demanded justice from the Adityanath government, saying that in previous governments, "no one could touch her son." She also accused BJP leader Shiv Kumar Gupta of the murder.
No laxity on part of police administration: UP DGP
However, in the Saturday morning press conference, DGP Singh said, that Tiwari was given a gunner and a policeman, who were present with him. He said that all security arrangements had been made and "there was no laxity on the part of the police administration." CM Adityanath has also sought a detailed report from Additional Chief Secretary (Home) Awanish Awasthi and DGP Singh.
Family refuses to cremate body until Adityanath's visit
Meanwhile, Tiwari's family has said they will not cremate his body until Adityanath visits them. The family has taken the body to their native place in Mahmudabad, Sitapur. The murder sparked a massive uproar as Hindu outfits staged protests in Lucknow, demanding the arrests of those involved. Lucknow Senior Superintendent of Police (SSP) Kalanidhi Naithani said multiple teams are looking for the two assailants.