Woman who entered Sabarimala returns home; her family moves out
Woman who entered Sabarimala returns home; her family moves out
Written by
Shiladitya Ray
Feb 06, 2019, 03:38 pm
3 min read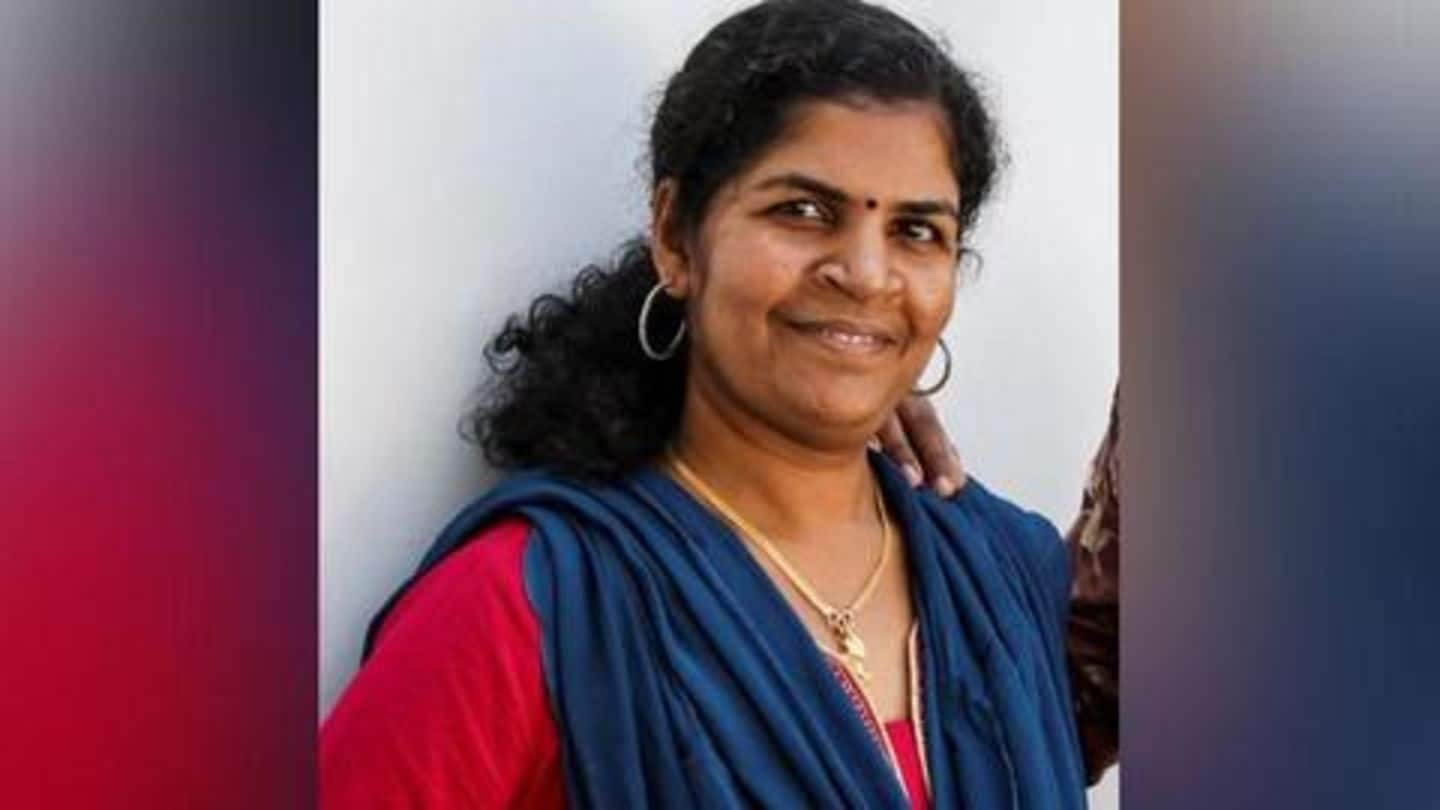 Two weeks after she was allegedly assaulted by her mother-in-law for entering the Sabarimala temple, Kanaka Durga returned to her home in Angadipuram on Tuesday following a court order in her favor. However, minutes before she reached home, her mother-in-law and husband reportedly left with her two children, and moved to a rented house. Here are the details.
The Supreme Court's September 28 verdict
On September 28, the Supreme Court lifted an 800-year-old ban that restricted women aged 10-50 years from entering the Sabarimala temple. The verdict led to widespread and often violent protests from Ayyappa devotees across Kerala. However, the Kerala government enforced the verdict.
Kanaka Durga and Bindu Ammini had scripted history in January
To refresh your memory, 39-year-old Kanaka Durga, a civil servant, and 42-year-old Bindu Ammini, a lecturer atKerala's Kannur University, became the first to defy the Sabarimala temple's entry restrictions when they entered the temple on January 2. Their entry sparked widespread protests and a day-long strike in Kerala, and the two women also suffered significantly on the personal front.
The two women had to spend two weeks in hiding
After entering the temple, the two women had to spend nearly two weeks in hiding, owing to threats from Ayyappa devotees. They had been hiding in an undisclosed location in the outskirts of Kochi. However, even then, things started going downhill for Kanaka Durga. Her husband's family disowned her after her visit to the temple, and when she returned home, more misfortune awaited.
Kanaka Durga was hospitalized after mother-in-law's attack
When Kanaka Durga returned home on January 15, she was allegedly attacked by her mother-in-law, who reportedly hit her in the head with an object. Following the alleged attack, she had to be hospitalized. Upon recovery, Kanaka Durga then filed a petition under the Domestic Violence Act, seeking permission to enter and stay at her husband's home. Subsequently, a village court ruled in her favor.
However, Kanaka Durga remains hopeful
Speaking to media on Tuesday, Kanaka Durga had expressed her hopes of meeting her children. However, now that her husband and in-laws have moved out with her children, it seems like her suffering is far from over. Yet, she has maintained her resolve, and is hopeful that she will be able to work things out with her in-laws and husband soon.
What Kanaka Durga had to say
"I want to live with them, they have moved out as they are not ready to live with me. But I am sure all problems will be solved in the near future," Kanaka Durga told TNM.