Karnataka students offer namaz in school classroom amid hijab row
Karnataka students offer namaz in school classroom amid hijab row
Feb 12, 2022, 06:07 pm
3 min read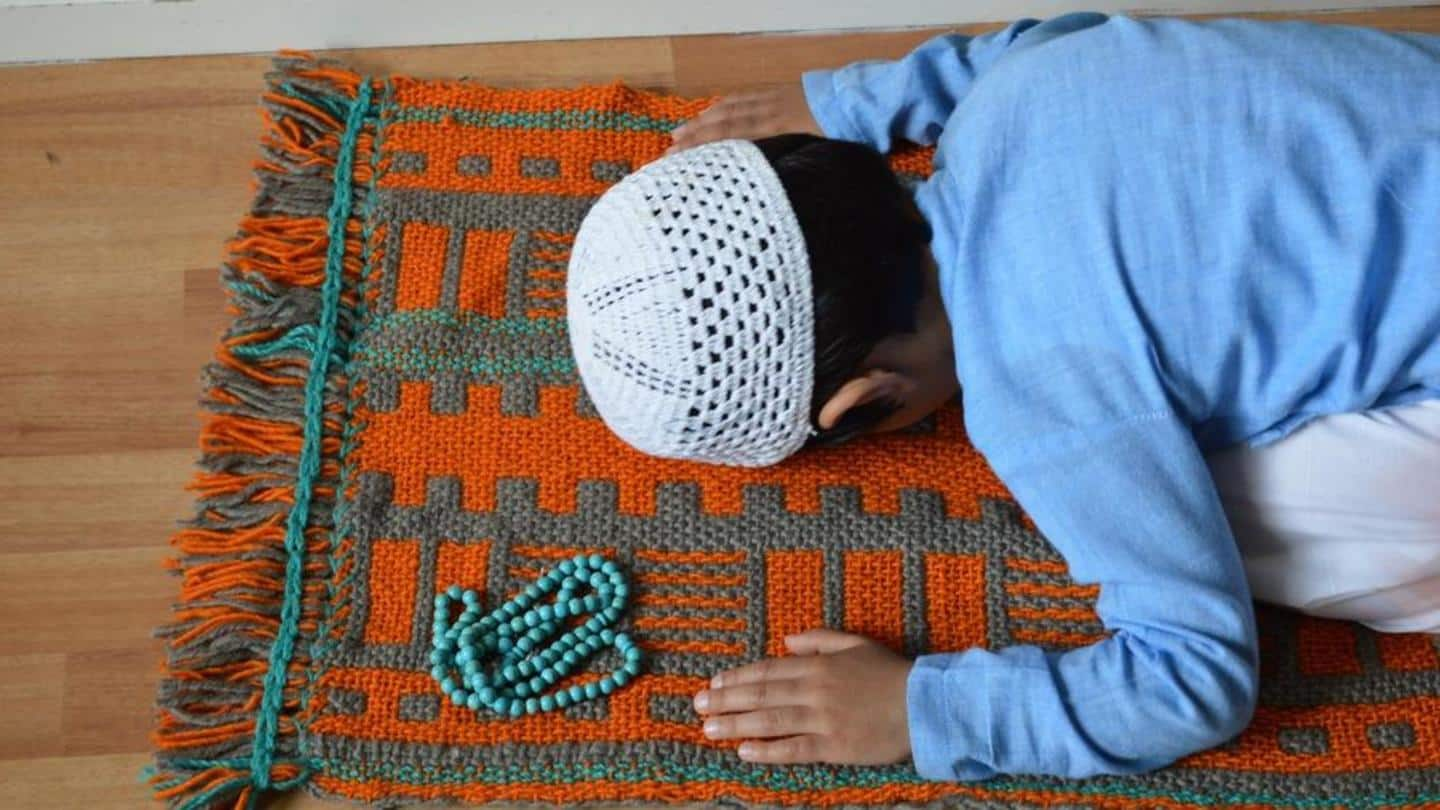 A video showing Muslim students offering namaz (Islamic prayers) inside a classroom of a government school in Karnataka has surfaced on social media. The fresh controversy erupted amid raging tensions over the wearing of the hijab (a traditional headscarf worn by Muslim women) in the southern state. The hijab matter is being heard by the Karnataka High Court.
Why does this story matter?
The incident comes to light amid massive protests over the wearing of hijab and other religious clothing in schools and colleges.
The Karnataka government has ordered high schools and colleges to remain shut until Wednesday in view of the tensions.
Meanwhile, Indian government officials have rejected criticism from foreign countries over the hijab row saying it is an "internal issue."
Incident occurred on February 4
In the viral clip, several male students were seen kneeling down and offering namaz inside a vacant classroom. The video was reportedly filmed on February 4 at a government school in Dakshina Kannada district and triggered outrage among local residents. Officials of the state education department visited the school on Friday to inquire about the incident and will soon submit a report.
'Directed students to avoid religious activities on campus'
Teachers of the school said they have since directed students not to engage in religious activities on the campus. "As soon as the issue came to our notice, we have directed students not to engage in such activities," school headmistress Jalaja reportedly said.
Protests over headscarves grip Karnataka
Violent protests over headscarves have gripped parts of Karnataka and several other states. The agitation had begun weeks ago at a government-run college in Udupi when six women students were barred from attending classes for wearing hijabs. Meanwhile, Hindu students wearing saffron scarves have launched counter protests. The state government maintains that all students should abide by the school's dress code.
Court temporarily bans religious clothing in schools
The Karnataka High Court, which is hearing petitions on the issue, has banned wearing religious attires at schools and colleges in an interim order. The court will continue hearing the matter on Monday. Meanwhile, the Supreme Court has refused to take up the issue. Chief Justice of India NV Ramana said the top court would interfere only when it is "appropriate" to do so.
India's foreign ministry slams 'motivated comments'
On Saturday, the Indian Ministry of External Affairs issued a statement saying "motivated comments on our internal issues are not welcome." The statement came a day after a United States government body criticized the hijab ban in Karnataka. "Hijab bans in schools violate religious freedom," Rashad Hussain, the Ambassador at Large for International Religious Freedom (IRF), had tweeted.