Kerala: Nun, expelled for 'buying car', approaches Rome for justice
Kerala: Nun, expelled for 'buying car', approaches Rome for justice
Aug 17, 2019, 02:27 pm
3 min read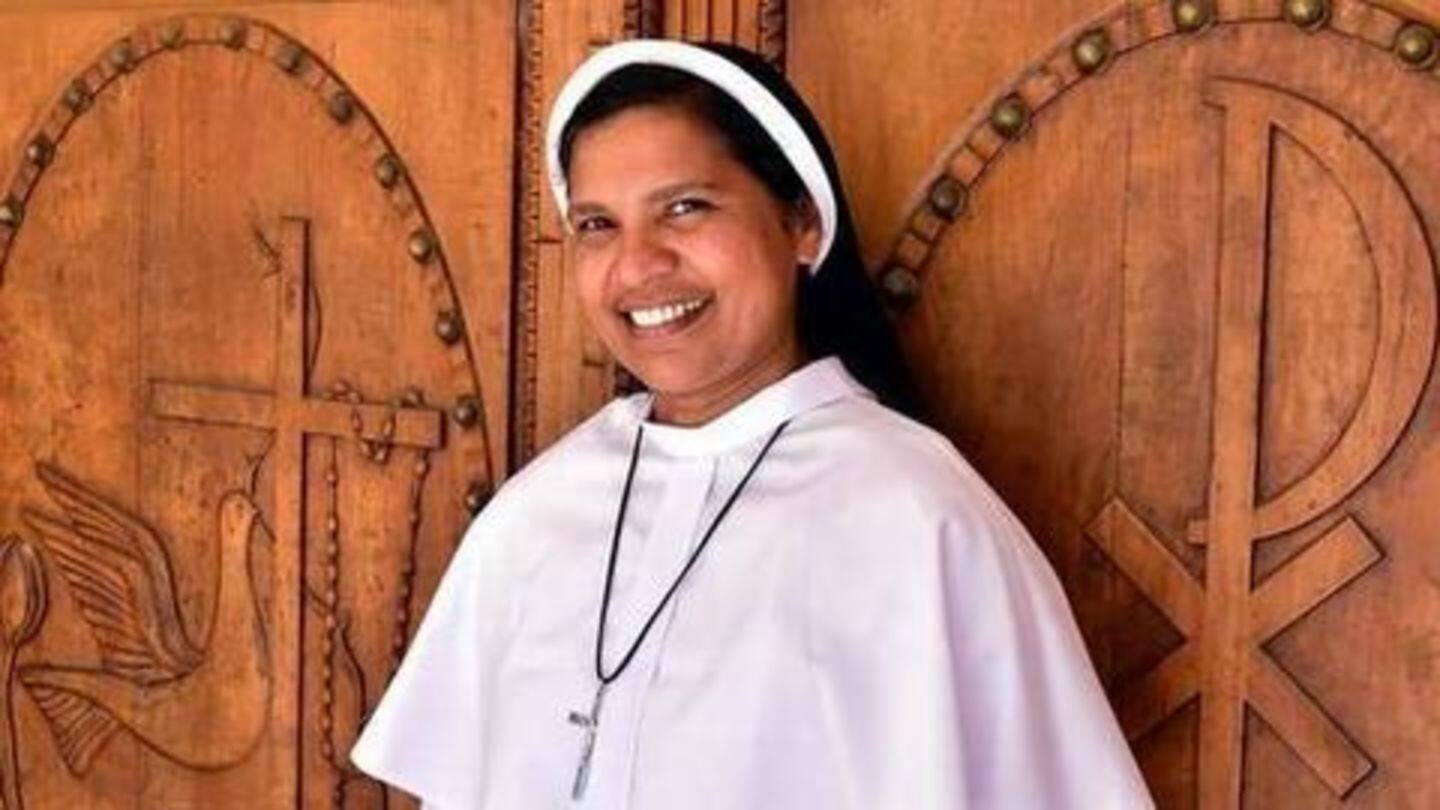 Last year, a horrifying rape incident came to light. In Kerala, a celebrated Bishop, named Franco Mulakkal, was accused of raping a nun, but the church didn't take proper steps. To the victim's fortune, her sister nuns supported her. They decried the incident publicly and demanded justice. One of the nuns was expelled earlier this month on flimsy grounds. She, however, is determined to fight.
Context: Mulakkal raped nun 13 times, case sparked outrage
Mulakkal, the former Bishop of Jalandhar diocese, is accused of raping a nun 13 times between 2014 and 2016. After the church refused to take any action against him, the victim approached the police. The case garnered media attention and sparked outrage after which Mulakkal was arrested and questioned. He is currently out on bail and the case is being heard in Kottayam court.
Buying car, not submitting salary: Why congregation expelled nun
The aforementioned expelled nun is Sister Lucy, who shot to popularity after she participated in a protest against Mulakkal. In the order, the congregation said the action was taken against Lucy as she violated dress code, bought a car, disobeyed orders, was involved in large monetary transactions by publishing a book, releasing music CD, didn't submit her salary to the convent, and made media appearances since September 2018.
They are killing me slowly, Lucy said
Slamming the decision of Franciscan Clarist Congregation, Lucy, who lives in Wayanad, said she's being targeted for speaking up against Mulakkal. She has appealed against the decision before the Catholic Church in Rome. "I'm very afraid... they are killing me little by little, trying to take away all my happiness," Lucy told NDTV. She revealed her colleagues have turned cold towards her.
She has been isolated, is being targeted
"My colleagues in the convent keep smiling, talking among themselves. They have completely isolated me. The congregation targeted me only because I spoke up against Bishop Franco, because I supported the nun who was fighting for justice. Because I stood by her," she went on.
According to Lucy, car helped her fulfill duties
On her part, Lucy said her car shouldn't be seen as a violation of sacred vows. Ever since she purchased it, she has been able to fulfill her duties more responsibly. "I have been able to visit hundreds of poor patients and people in their houses, support them, pray for them," she said. She also gives a lift to underprivileged kids.
Obedience isn't about being a stooge, argued Lucy
Lucy added she was tired of hearing the words obedience and disobedience. "Obedience is not just about shutting one's eyes and saying 'yes'. How is that wrong if I'm using it for God's work, which is my duty as a nun? The CD has worship songs that I wrote by myself," she said. Further, Lucy added she is scared for her safety.