Meet Australian Baba, the atheist-turned-ascetic, who has become Kumbh's attraction
Meet Australian Baba, the atheist-turned-ascetic, who has become Kumbh's attraction
Jan 19, 2019, 12:05 am
2 min read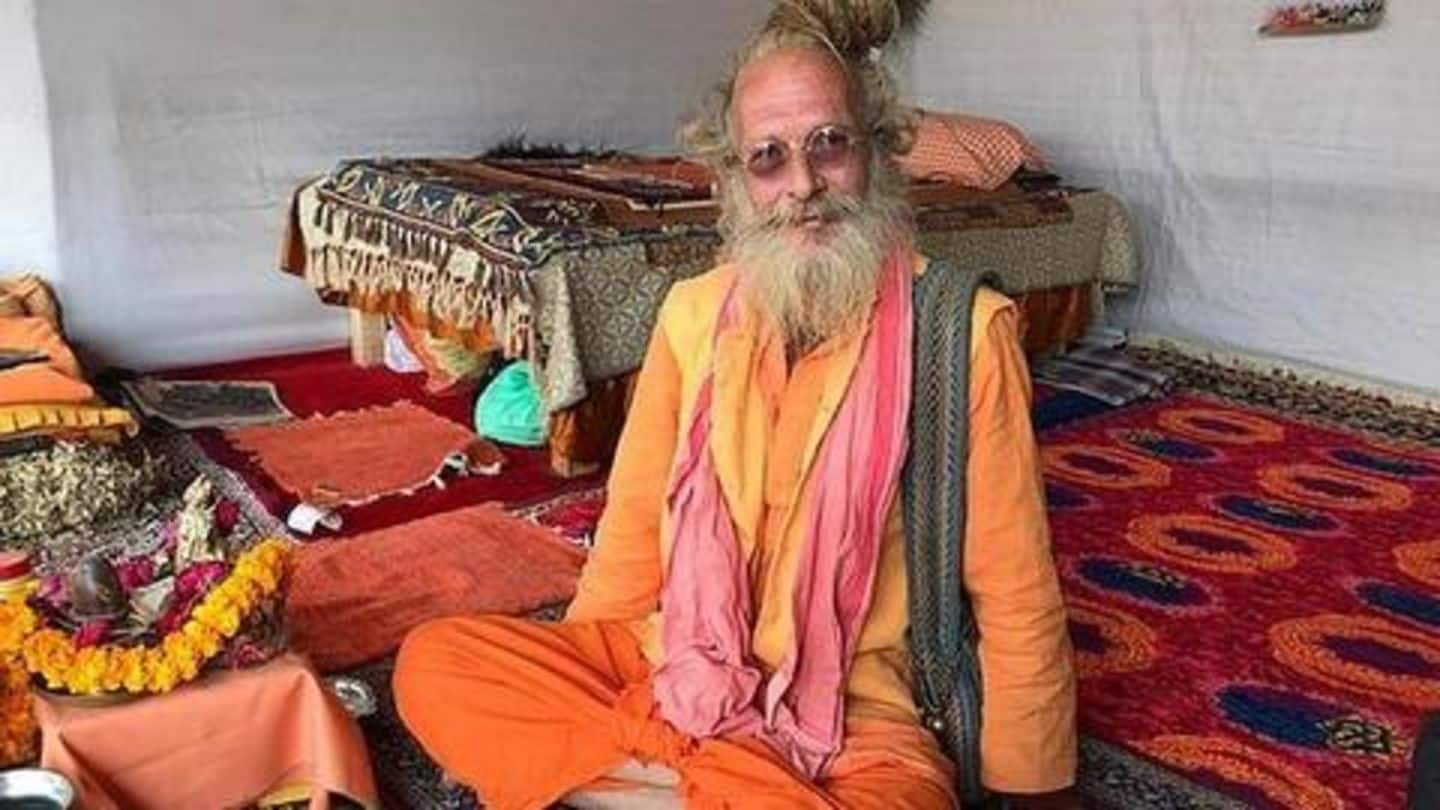 At Kumbh 2019, which is underway in Uttar Pradesh's Prayagraj, a unique baba has hogged the limelight. He is not like other seers, but has plenty of Kumbh experience. He says a trip to India in 1998 changed his life forever, and this is the tenth Kumbh he is attending. Here's the story of Sharabhang Giri alias Australian Baba, who was once an atheist.
He came to India in 1998 and then everything changed
Like mentioned before, Giri was an atheist. His knowledge of Hinduism was limited to doing Yoga. But everything changed when he visited India in 1998 and met Guru Duttatreya at Gujarat's Girnar hill. Under the saint, Giri embraced the life of an ascetic, so much so that he doesn't even remember his name prior to that. He called his trip to India, life-changing.
In Melbourne, he lives in a small hut
Giri knows about Hindu mythology just fine. When asked about his 'new name', he said, "Sharabhang was the name of an ascetic in Ramayana, whom Lord Rama had met when he had visited Dandakaranya." The Australian Baba returns home occasionally but there too he doesn't let go of the ascetic lifestyle. Giri claims he lives in a small kutir (hut) in Melbourne.
Giri is a part of the famous Juna Akhada
In sharp contrast to his life in the land Down Under, Giri moves a lot in India. He said the maximum time he stays in one place is his Guru's ashram. He has attended 10 Kumbh Melas so far, and this is his fourth in Prayagraj. Giri belongs to famous Juna Akhada, known for its ferocious Naga sadhus, the devotees of Lord Shiva.
Prayagraj has been painted in Kumbh color
The mega-religious festival started on Tuesday, with the first bath of Makar Sankranti. Devotees from around the world take a dip in the holy confluence of rivers Ganga, Yamuna, and mythical Saraswati. The Yogi Adityanath led government has made gigantic preparations for the event, which is expected to be attended by 150 million people. The mela will end on March 4, 2019.