#HealthBytes: 5 brain exercises to help boost your memory
#HealthBytes: 5 brain exercises to help boost your memory
Written by
Ramya Patelkhana
Feb 15, 2019, 08:42 pm
2 min read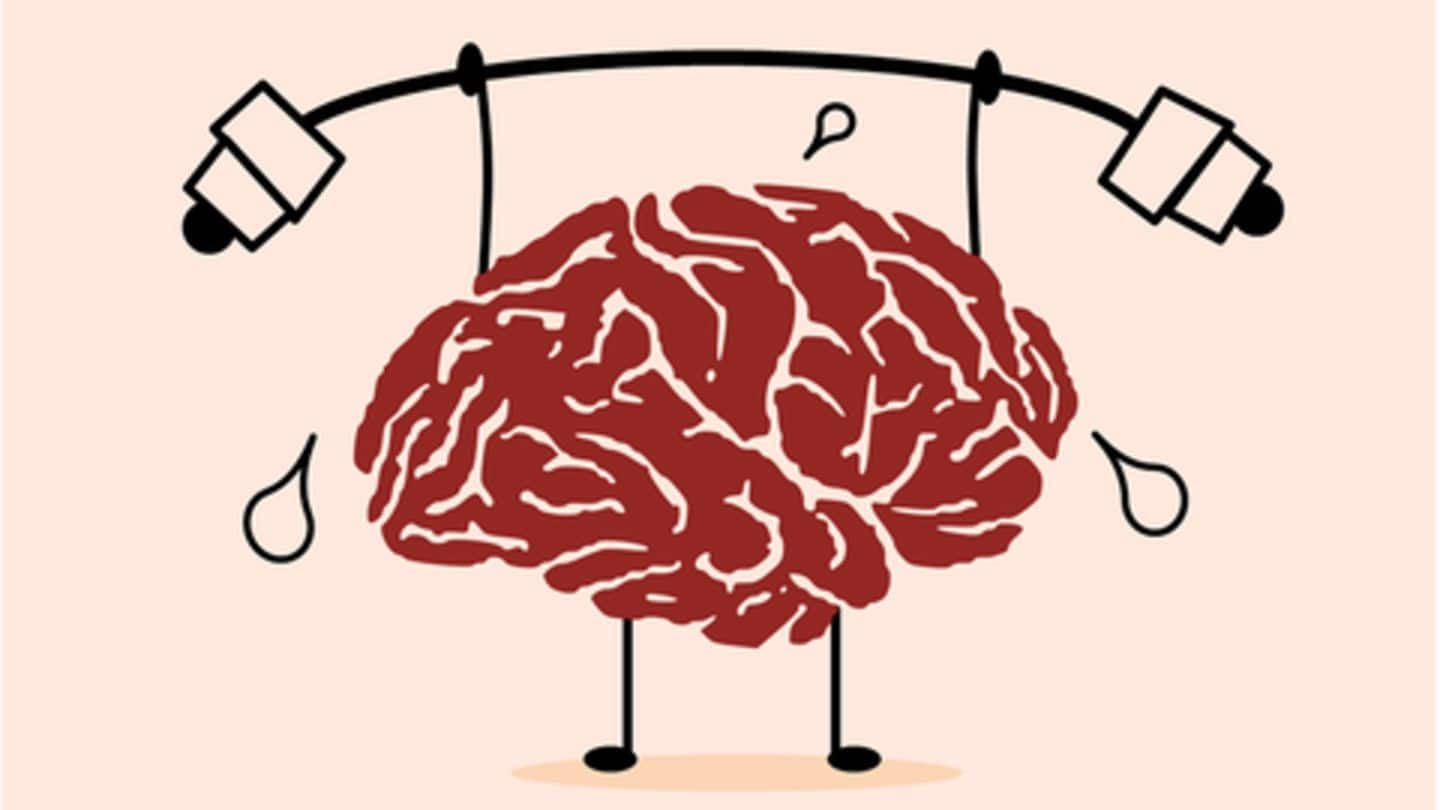 Exercise is an essential part of our lives and has several positive effects on the body. Regular exercise and a healthy diet are necessary to stay fit. Just like the body needs a workout to stay fully functional, the brain needs exercise to operate at full capacity and improve memory. There are many brain exercises/activities for enhancing memory. Here are 5 memory-boosting brain exercises.
To remember or recall easily, repeat it out loud
One of the easiest activities one can try to improve their memory or remember anything they have seen, read, done, or heard is to repeat it out loud. Whether it's a phone number or the name of a person, one can repeat it out loud to memorize better. Also, telling stories or explaining something to others stimulates the brain and helps recall important details/events.
#2: Create your own memory tests
Memory tests are a great workout for the brain. An easy test to try is to place some regular objects on a table, look at them for a few seconds, cover them, and then try to recall as many as possible without looking at them.
Try a challenging activity like recalling something in reverse order
Recalling something - facts, phone numbers, alphabet, math sequences or events - in reverse order is an excellent brain workout too. It can be a little challenging initially but gradually, this brain exercise will help improve memory and concentration. One can also time themselves to know the improvement. It also helps a person think faster; one can even try this activity on the go.
#4: Complete crosswords, Sudoku puzzles; play brain training games
To improve memory, one can complete a crossword puzzle or solve a Sudoku puzzle every day that can help them improve their ability to recall better. They can also play brain training games or puzzles online in their free time.
Before going to sleep, try recounting what happened that day
Every day, before going to sleep, one can also try recounting what happened earlier that day and recall important details and events. This is a very useful activity that helps in remembering or recalling things better, improving the power of observation, and enhancing concentration. They can also maintain a diary to write down the events of the day for better memory.