MP: COVID-19 patient dies; family says ward-boy cut oxygen supply
Last updated on
Apr 15, 2021, 11:34 pm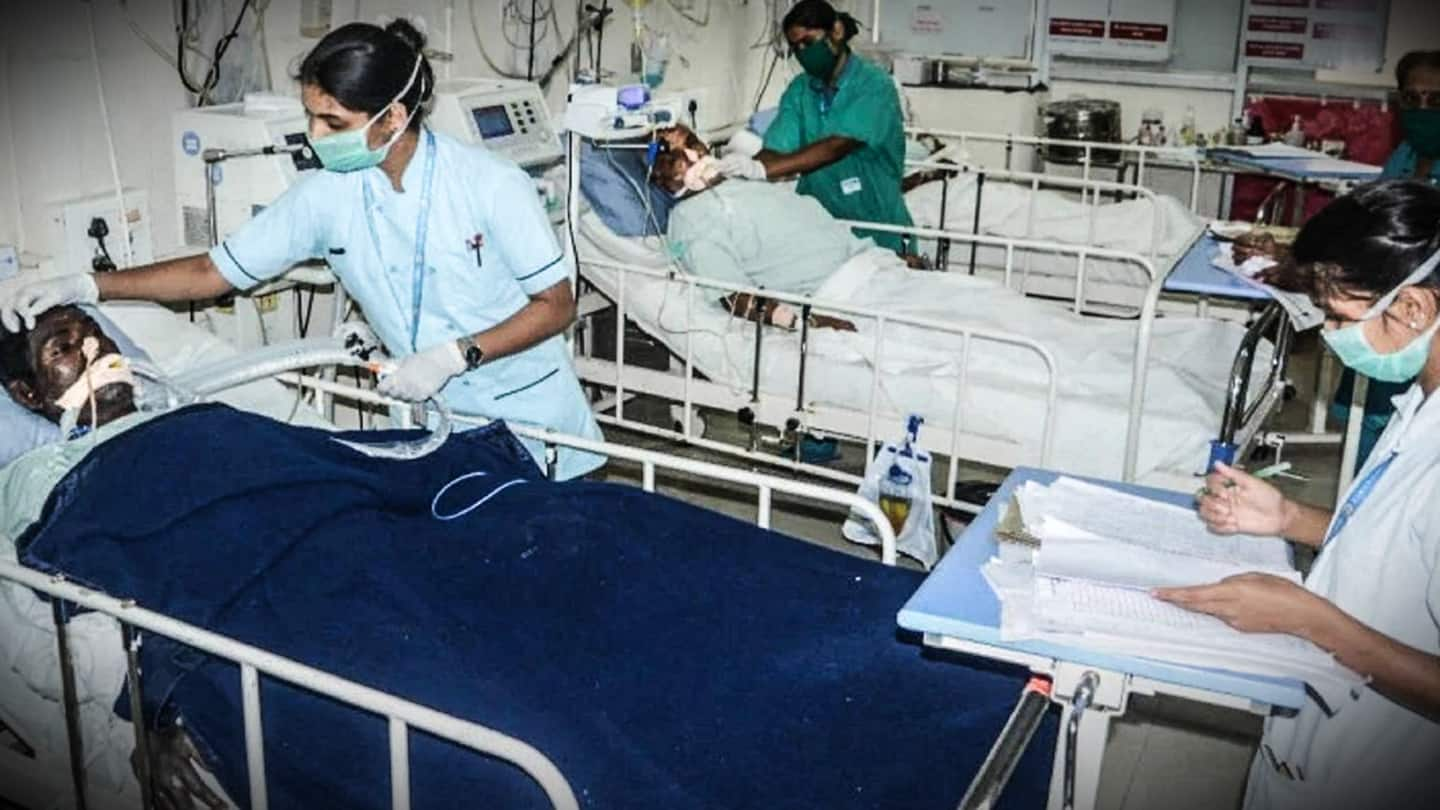 The family of a COVID-19 patient who died at a government hospital in Shivpuri, Madhya Pradesh, has alleged that a ward boy cut off the patient's oxygen supply before he passed. The deceased has been identified as Surendra Tiwari, a government school teacher. The hospital administration denies any lapses and has ordered a probe into the incident. Here are more details.
Tiwari was admitted to hospital on April 11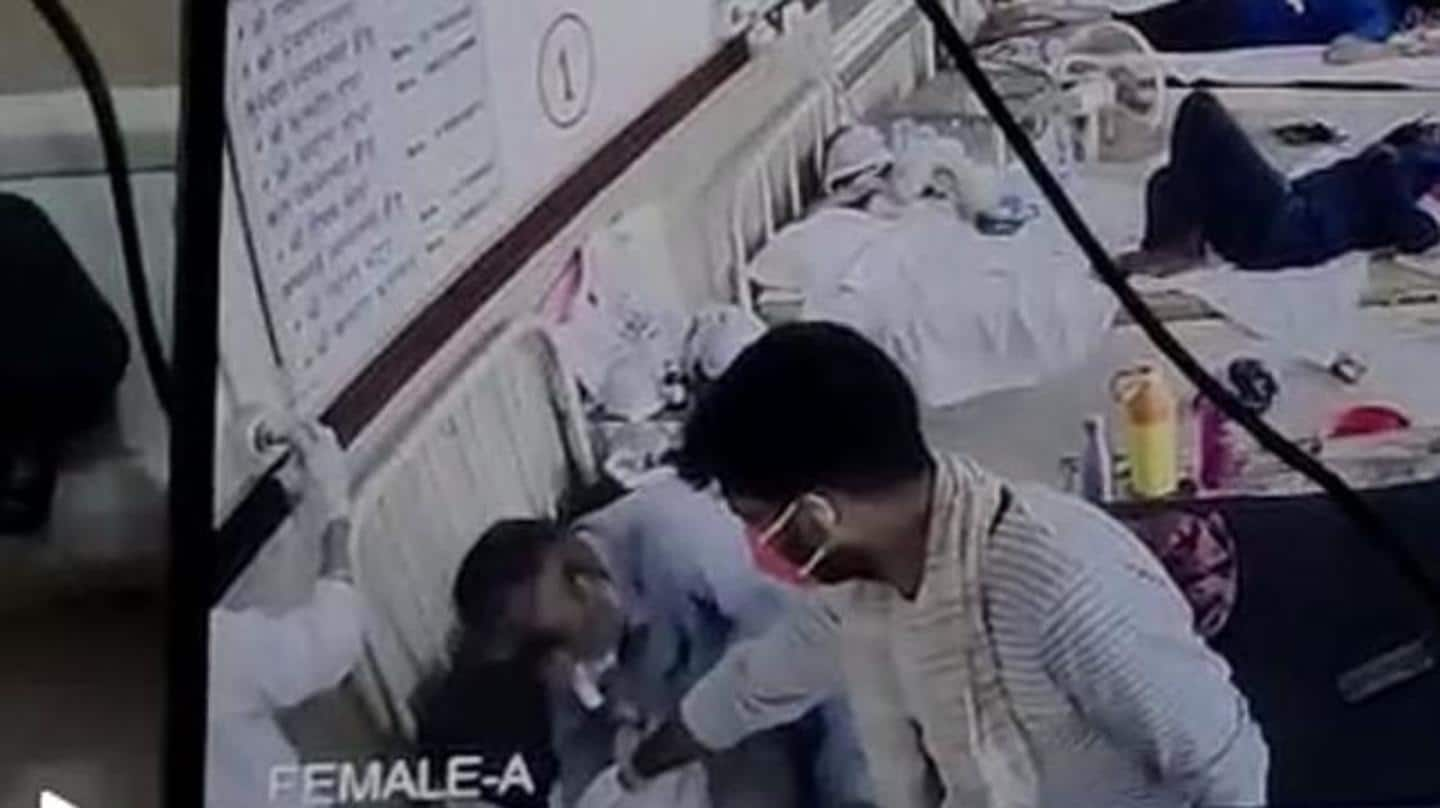 Tiwari, a resident of Durgapur gram tehsil in Shivpuri, was admitted to the district hospital on April 11 after testing positive for COVID-19. He was undergoing treatment and recovering well, however, on Wednesday morning he was gasping for breath, said his son Deepak, according to The Indian Express. Deepak said that his father's oxygen had been pulled out at some point in the night.
'Nurses refused to put his oxygen supply back on'
Deepak said, "In the morning when I reached, I pleaded with nurses to put his oxygen supply back but they refused, I pulled the oxygen and put it back on him but he died 15 minutes after it."
CCTV footage shows hospital worker pressing button near bed
The family pointed to CCTV footage to assert that Tiwari's oxygen supply was cut off. The footage from roughly 8:30 am Wednesday shows a distressed elderly man lying in a bed as a hospital worker attends to him. Toward the end of the one-minute-long video, another person is seen pushing a button near the bed. None of the workers are seen wearing PPE kits.
'When he needed oxygen support, his mask was pulled out'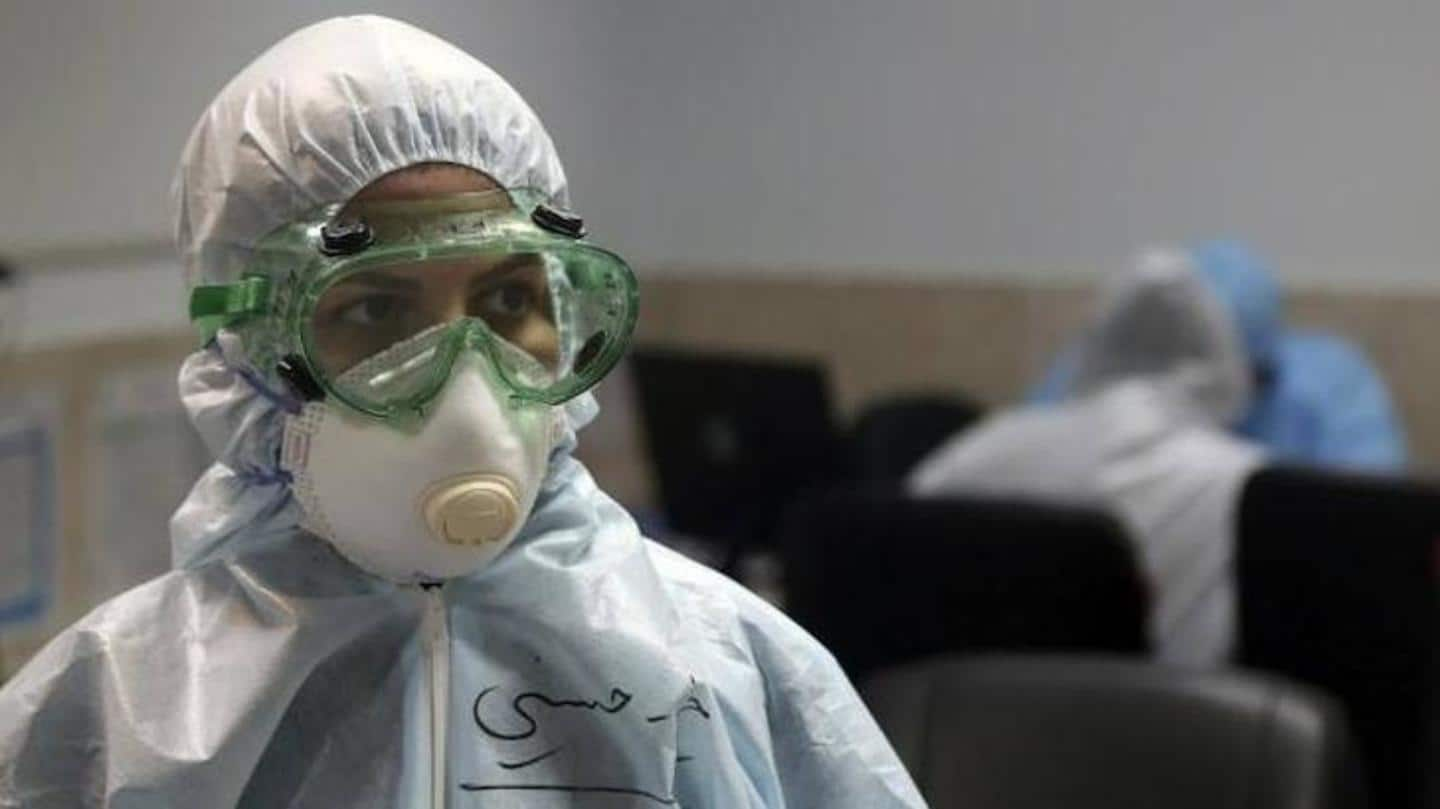 BJP spokesperson Jaivardhan Sharma—who was approached by Deepak—was quoted as saying by TIE, "After viewing the footage, it was clearly seen that the ward boy first removed the portable oxygen limit that was attached to him and then removed his mask too, and no on-duty doctor visited the patient during the night." "When he needed oxygen support critically, his mask was pulled out."
3-member committee to probe matter
The hospital administration constituted a three-member committee—headed by HOD of Surgery Dr. Anant Kumar Rakhode—to probe the matter and submit a report in 48 hours. Chief Medical Health Officer Arjun Lal Sharma said, "The patient was undergoing dialysis for a long time and his hemoglobin levels were also low. We have ordered an inquiry and will get the result in a day."
MP reported record surge in infections yesterday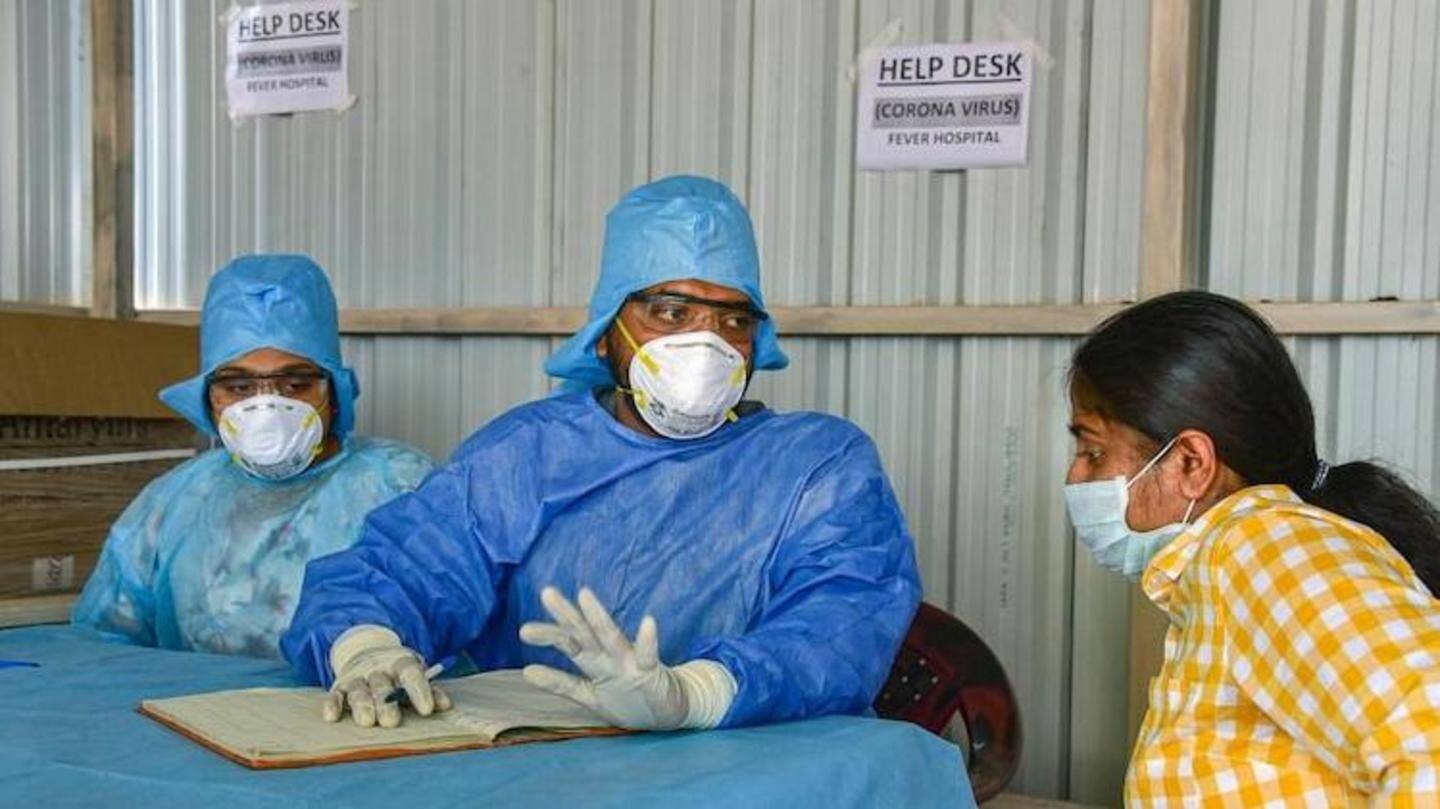 MP is one of the states where COVID-19 infections are rising at an alarming rate. The state reported a record single-day spike of 9,720 new cases, pushing its total caseload to 3,63,352. The daily positivity rate stood at 21.7% with 44,732 tests. 3,09,489 patients have recovered, while 49,551 cases are active. The death toll rose to 4,312 with 51 more deaths.
Old people have to die: MP Minister on COVID-19 deaths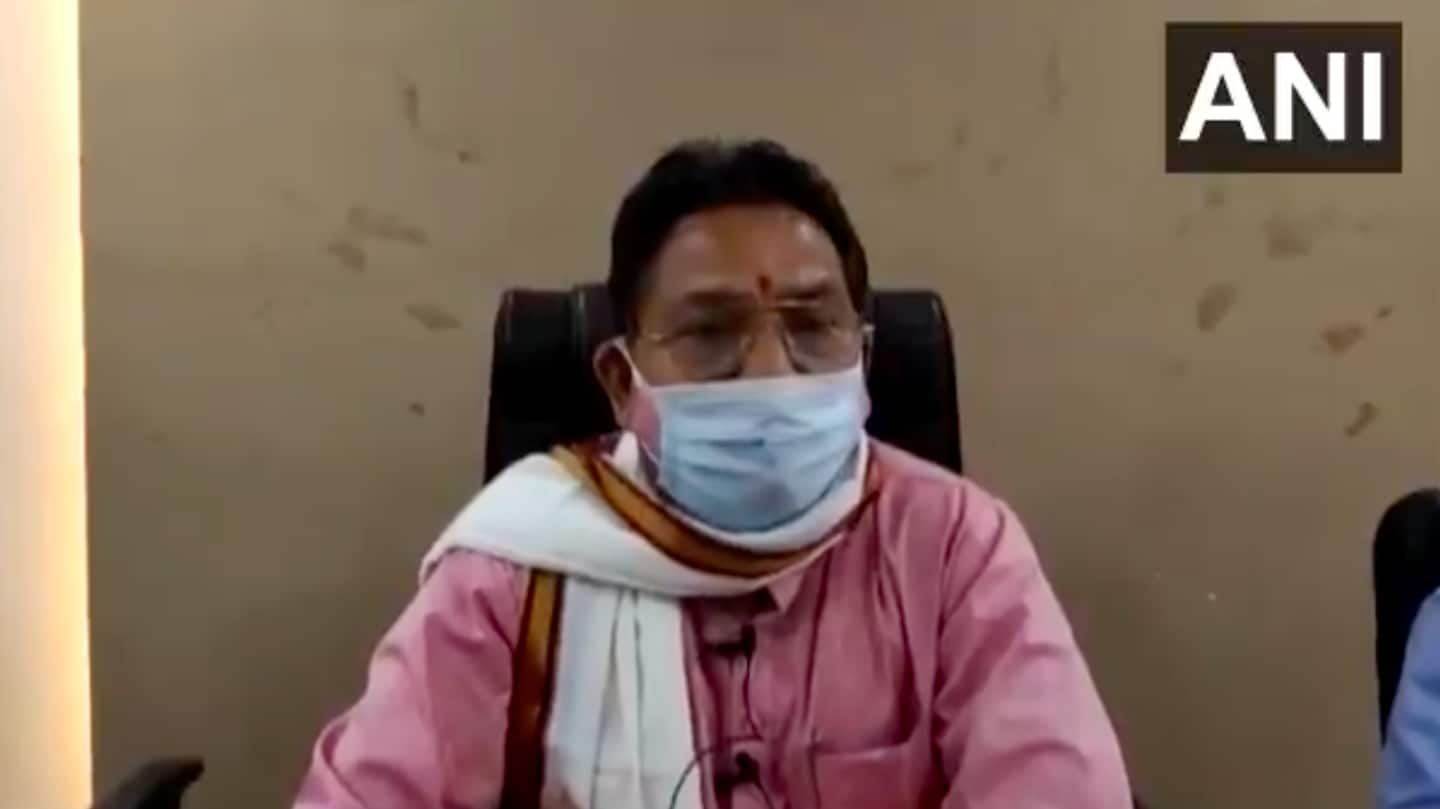 Controversially, when asked about the COVID-19 deaths in the state, MP Minister Prem Singh Patel said, "Yes, there have been deaths. Nobody can stop that...Old people have to die." "Everyone is talking about cooperation to shield ourselves from COVID-19...We need to wear masks and maintain physical distancing to stay safe. Visit doctors and get treated," he added.