Panjab University students are on a mission to 'save' Punjabi
Panjab University students are on a mission to 'save' Punjabi
Nov 15, 2017, 04:43 pm
2 min read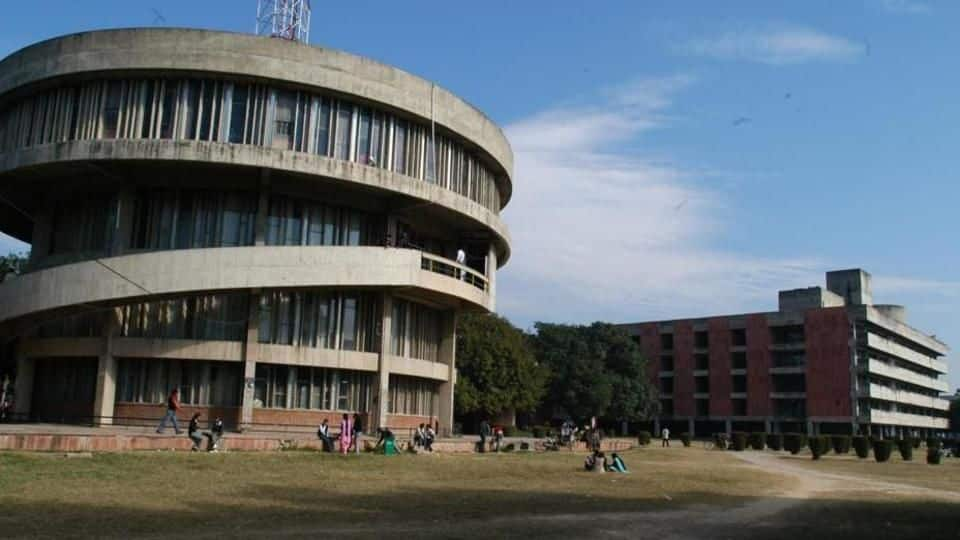 It looks like Panjab University is going all out to preserve the state's traditional language. If a list of Punjabi words suggested by students is approved, signboards in the campus will soon be rewritten. So 'dean' will be 'jathedar', 'student centre' will be 'satth' and 'publication bureau' will be 'chhapa khana', among others. Read more about it!
Students wanted to "save Punjabi's status"
Students of Panjab University, including the Panjab University Campus Students' Council (PUCSC), recently started a movement to "save the status of the language". In one of their protests, students organized a workshop to teach Punjabi to teachers as well as the V-C, right outside his office. Last month, a panel was formed to look into the matter. Work has already started on some signboards.
Punjabi on signboards, thesis and question papers, among others
For one, students want all signboards in the campus to be trilingual, with Punjabi at the top followed by Hindi and English. They want research scholars to be able to submit their thesis in Punjabi. Currently, English is compulsory; those who don't know English have to spend to get their papers translated. Punjabi should be a choice in question papers too, students have demanded.
These are the words you might see across campus soon
Among the suggestions for signboards are 'jathedar' for dean, 'bhojan vehda' for mess, 'paarha gaah'/'satth' for student centre and 'chah-paani vehda' for the canteen block. Students want to call the academic chairperson 'manjidar'/'pirhidar', the department 'taksal' and the printing press 'chhapa khana' instead of 'parkashan vibhag'. The committee examining the list has assured only those words easily understood by all will be used.
Private schools are next on these students' list
Mehtab Singh Sandhwala, the movement's leader, has said their protest will be unique: "If the authorities don't agree with us, we won't throw black ink on boards, but paint them white and then would write on them in Punjabi." Once they achieve their goal in the university, they will move on to their next target: private schools that fine students for speaking in Punjabi.