NRC aftermath: Prateek Hajela, the man who's running the show
NRC aftermath: Prateek Hajela, the man who's running the show
Written by
Pallabi C Samal
Jul 31, 2018, 08:33 pm
3 min read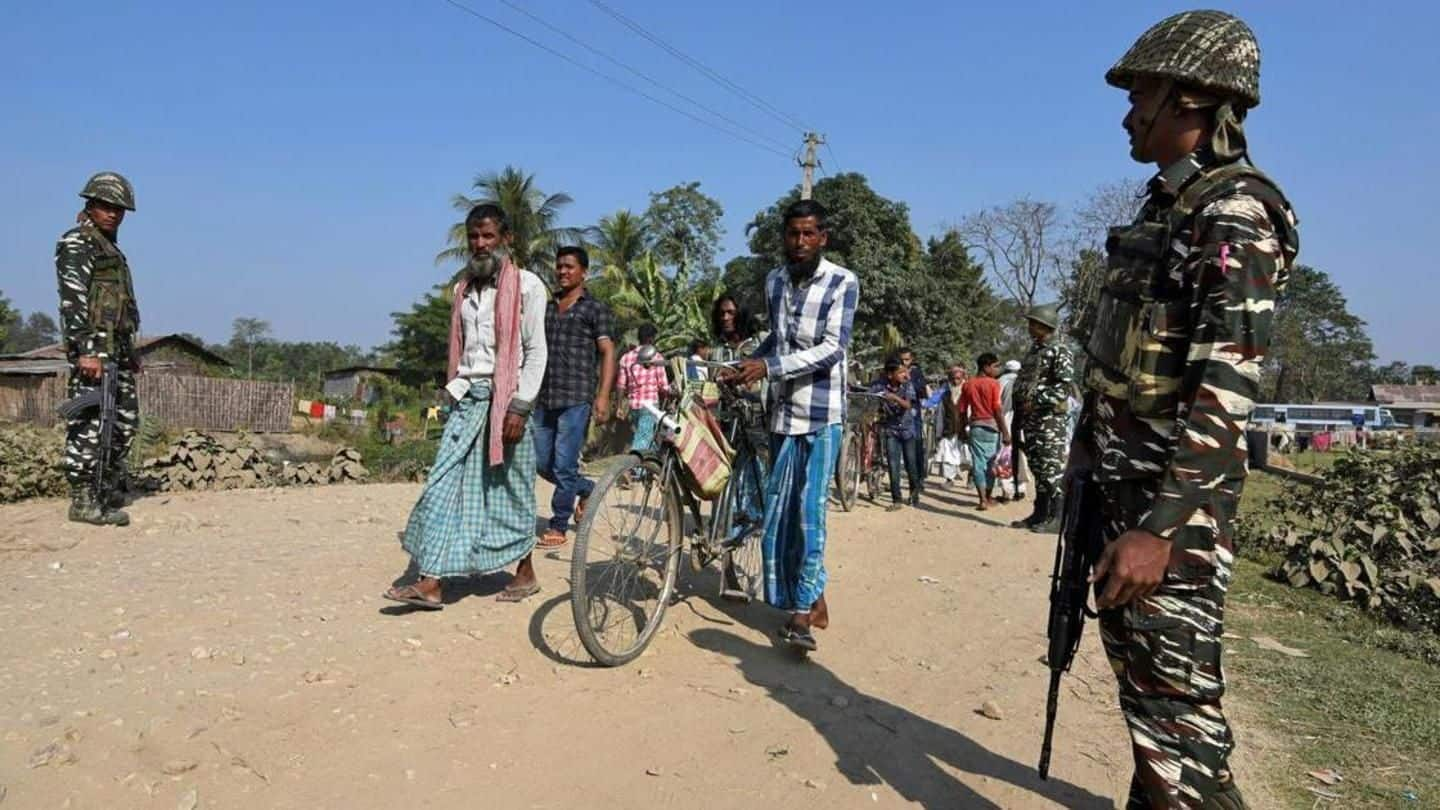 The complete draft of National Register of Citizens (NRC) that was published yesterday has sent people into a tizzy. While Assam residents who haven't featured in the list fear expulsion, political parties like Mamata Banerjee-run TMC have jumped the wagon, claiming the current government is purposely driving out Bengalis from Assam. Want to know the man responsible for the same? Meet Prateek Hajela.
NRC was to get published on Jan-2016, Hajela requested extension
Hajela was appointed the NRC State Coordinator in 2013, after the Home Ministry consulted with Ministry of Law and Justice. SC too said its committee will "take care of any clarification that would be required with regard to the modalities in the preparation of the NRC." Initially, the SC had set a deadline of January 2016, but upon Hajela's request, it got extended.
Handled aftermath of Bodo-Muslim riots, ensured transparency in police recruitment
Appointing Hajela for this rigorous exercise was easy. He had proved his credentials by efficiently handling the aftermath of the horrific 2013 Bodo-Muslim riots as Home Commissioner. The Assam-Meghalaya cadre IAS officer was soon appointed the Special Commissioner for emergency operations in Assam. He was duly felicitated by the Chief Minister for ensuring transparency in recruitment of 5,000 police constables.
Father an ex-MPPSC officer, uncle varsity VC, brother doctor
The 48-year-old Bhopal native also has a prolific family. His father SP Hajela was associated with the MPPSC (Madhya Pradesh Public Service Commission) while his uncle PD Hajela was a renowned economist and served as Vice-Chancellor of Allahabad University and Sagar University in MP. His brother Anoop is a top doctor in Bhopal. With such genes, Hajela always was a promising candidate.
Task was humongous since NRC wasn't updated since 1951
Coming back to the NRC, the B. Tech from IIT-Delhi had a huge task in front of him, as the database hadn't been updated since 1951. Hajela and his team then developed a new format, which included developing 'legacy data': information of people enlisted in the pre-1971 electoral roll. Why 1971? Because the Assam Accord mandates March-24, 1971 as cutoff for defining 'illegal migrants.'
Format building took two years; citizen verification started post that
The format also required creating a digital database for which Hajela assembled 68,000 officials, including government officials, contractual workers and specialists for NRC Secretariat and another 2,500 Nagrik Seva Kendras for Assam. The whole process took two years, post which citizen verification process began in September 2017. Though he received brickbats and bouquets in equal measure, Hajela insists his process is scientific and transparent.