Meghalaya: Trapped for two weeks, 15 miners feared dead
Meghalaya: Trapped for two weeks, 15 miners feared dead
Written by
Shiladitya Ray
Dec 27, 2018, 11:49 am
3 min read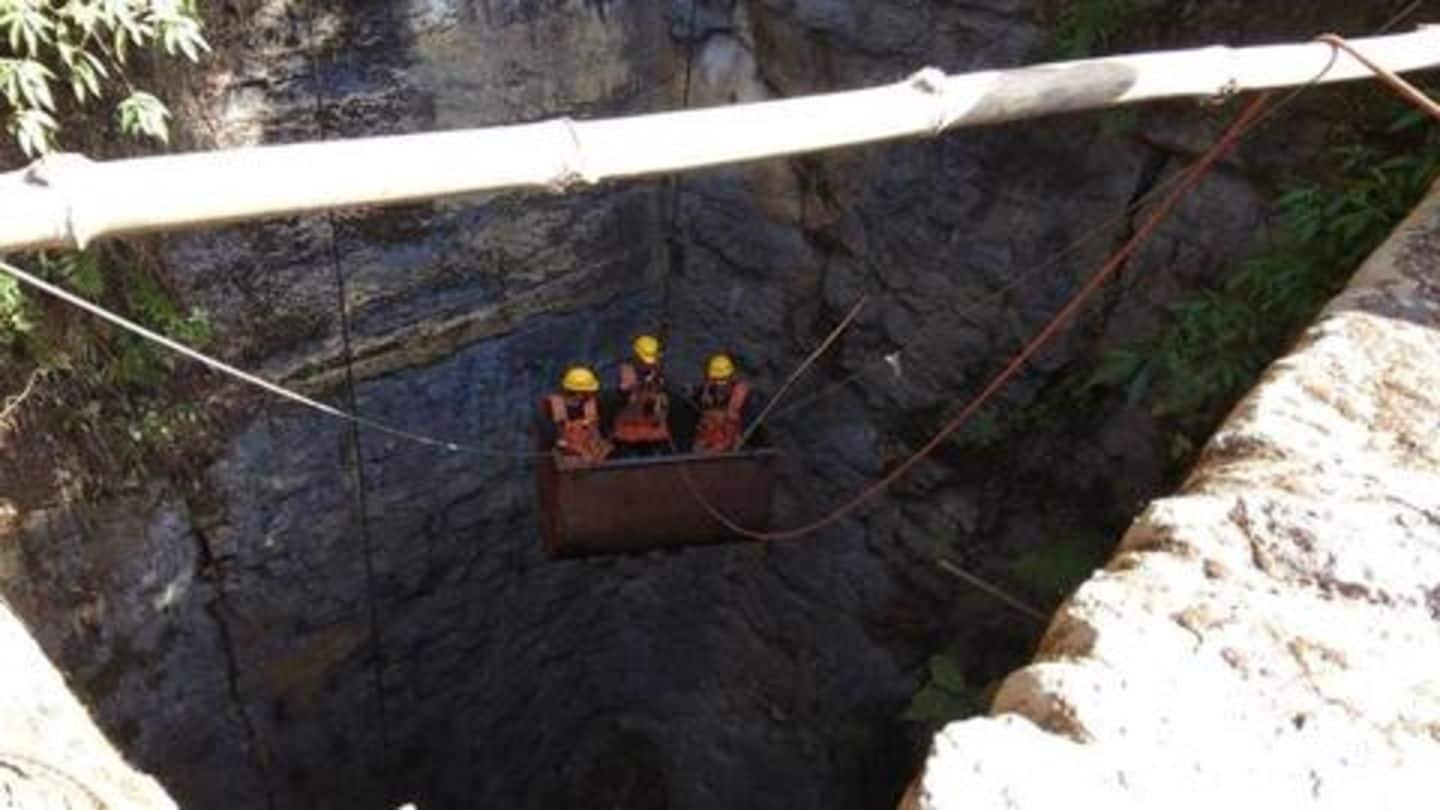 After nearly two weeks of search operations to find 15 miners trapped inside a 'rat hole' coal mine in Meghalaya, the National Disaster Response Force (NDRF) is now fearing the worst. On Wednesday, for the first time, NDRF divers who are carrying out searches inside the flooded mine reported a foul odor coming from within, indicating that the miners might have died. Here's more.
Chances of the miners surviving are very slim
"Miracles do happen. As rescue personnel, we keep our hopes up till the last minute. But practically speaking, in this case, the chances of rescuing the men are very slim," said NDRF Assistant Commandant Santosh Singh, who is heading the rescue operations.
Backstory: How the miners got trapped
The mine in question is located in Meghalaya's East Jaintia Hills district, near the Lytein river in Ksan village. Reportedly, the miners started work on the illegal mine on December 11, and got trapped on December 13 when water from the Lytein river gushed in and flooded the mine. It's believed that the miners accidentally breached an old, flooded mine, leading to the disaster.
Despite non-stop rescue efforts, the miners have not been located
Since the incident came to light, authorities have undertaken non-stop rescue efforts, but to no avail. Over the last 14 days, only three helmets have been recovered and rescue forces still do not have a trace on where the miners might be inside the 300-feet pit. Meanwhile, efforts to pump out the water from the flooded mine have also proved to be ineffective.
NDRF cannot proceed without more powerful pumps
Rescue forces had been using two 25-HP pumps, but these were of little use. Subsequently, a request was made to the state government for the provision of at least ten 100-HP pumps, but no action was taken. As it stands, the water level in the mine is at 70 feet, and rescue operations by divers cannot be attempted till the water level comes down to 40 feet.
Divers can't go in till water is pumped out
"The divers may suffer nose bleed [if they attempt a rescue with current water levels]. Our body cannot take that kind of pressure," added Singh.
There have been similar incidents like this before
As unfortunate as it is, this isn't the first incident of this nature. In 2012, at least 15 people got trapped inside a similar 'rat hole' mine in the South Garo Hills, and their bodies were never found. Subsequently, in 2014, the National Green Tribunal (NGT) banned such mines owing to their unscientific nature, and risks involved. Evidently, the ban wasn't strictly enforced.