Love over religion: The curious story of a mentally-challenged man
Love over religion: The curious story of a mentally-challenged man
Written by
NewsBytes Desk
Mar 23, 2018, 06:32 pm
2 min read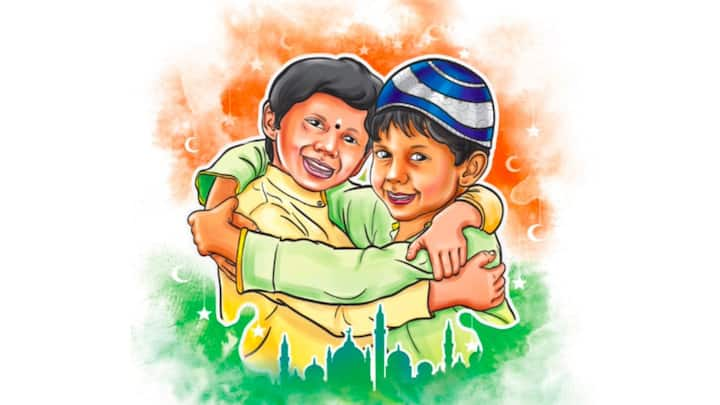 The last rites of a 24-year-old mentally-challenged man in UP's Moradabad on Wednesday would have silenced even the snarkiest communal haters. Chaman, also called Rizwan, was taken to a Hindu cremation ground for a Muslim burial. Both Muslims and Hindus mourned him. The Quran was read. So was the Bhagwad Gita. His death is a reflection of his life, and an inspiration for all.
Chaman went missing from February-December 2009
According to a Hindustan Times report, Chaman was born in August to Jwala Saini, who lives in Moradabad's Katghar area. A second-born, he was diagnosed with a medical illness in childhood, which aggravated as he grew up. Then one day in February 2009, Chaman went missing. Despite not registering any complaint, Jwala found him near a mosque in December the same year.
He had two families - a Hindu and a Muslim
However, Subhan Alam, a Muslim man didn't let Jwala take Chaman home. He claimed Chaman was his younger brother Rizwan Alam. After the matter escalated, they took it to the police. When neither of them could provide a conclusive proof to establish their relation with the boy, the police made them both his guardians. Ever since, he was Chaman for Hindus, Rizwan for Muslims.
He didn't understand religious discrimination
Mentally handicapped, Chaman was ill equipped to understand religious divide or communal hate. So, he moved freely, loved by all. "Some days he shared lunch with us and slept in the Hindu locality. On other days he ate there and slept here," Subhan told HT. Their care for Chaman united the two families over the years. They shared food and celebrated festivals together.
Religion doesn't matter for those who love
Chaman had recently taken ill. The families were planning to take him to Bareilly for treatment but he died before they could. Each family wanted to perform his last rites according to their respective customs. The police intervened once again and decided that Chaman be buried in a cremation ground. Both the families are mourning him, he who taught them to love, acceptance, tolerance.