NGT stays felling of 16,000 trees in Delhi till July-19
NGT stays felling of 16,000 trees in Delhi till July-19
Jul 02, 2018, 02:50 pm
2 min read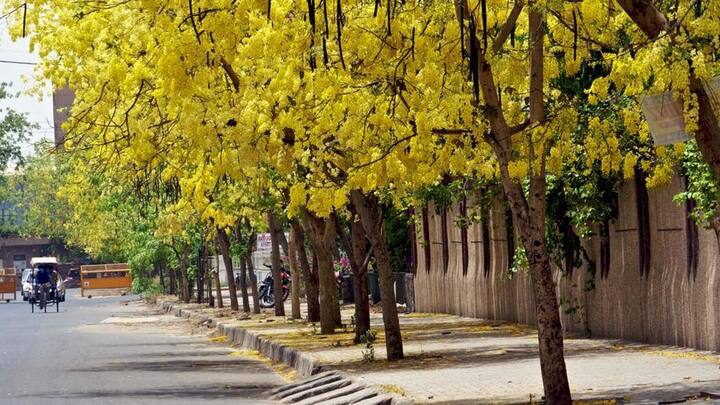 A week after the Delhi HC stayed the felling of 16,000 trees, the National Green Tribunal (NGT) has extended the stay further, till its next hearing on July 19. It also issued notices to the Center, Delhi government, and the National Buildings Construction Corporation (NBCC) in the case. Plans to cut thousands of trees for constructing residential facilities for central government employees had riled Delhiites.
Center's plans have got thousands taking to Delhi's streets
Last week, thousands gathered in Sarojini Nagar, one of the six South Delhi colonies chosen for the redevelopment project, to re-enact the famous 'Chipko movement' by hugging trees. Other locations shortlisted for felling are Naoroji Nagar, Thyagraj Nagar, Netaji Nagar, Mohammadpur and Kasturba Nagar. Ironically, the tree-felling move comes even as the capital chokes amid "severe" air quality, which has become the norm.
Here's the exact damage "redevelopment" would cause
According to the government, as many as 8,322 of 11,913 trees in Sarojini Nagar would be cut, while in Nauroji Nagar, 1,465 of 1,513 tress would be chopped. In Netaji Nagar, 2,315 of 3,906 trees would be felled, while in Mohammadpur, 562 trees would be removed. 723 trees would be cut in Kasturba Nagar, 750 in Sriniwaspuri, and 93 in Thyagraj Nagar.
Center's "hollow promises" fall on deaf ears
The Center's assurance that it would cover up the loss of the trees by planting saplings hasn't satisfied the common man. Junior Housing Minister Hardeep Singh Puri assured they would plant 10 saplings for every tree cut. "Green cover will go up by three times after re-development." But activists rubbished the claims, arguing it will take the saplings years to substitute the fully-grown trees.
Course of action to be decided in the next hearing
On June 25, the Delhi HC stayed till July 2 the planned felling, asking if the capital can "afford to cut trees for roads and buildings." The NGT was meanwhile hearing three petitions, one of which claimed environmental clearance had been granted to the project without proper consideration. Further action to be taken will be clarified in the next HC hearing on July 4.
Meanwhile, Delhi struggles for a breath of fresh air
Planning to cut thousands of trees, especially in a city like Delhi, is painfully ironic, to say the least. Pollution in Delhi is so severe that it is even corroding metro infrastructure.