Bhopal farmer names newly-born twin cows 'BJP' and 'Congress'
Bhopal farmer names newly-born twin cows 'BJP' and 'Congress'
Dec 10, 2018, 01:56 pm
3 min read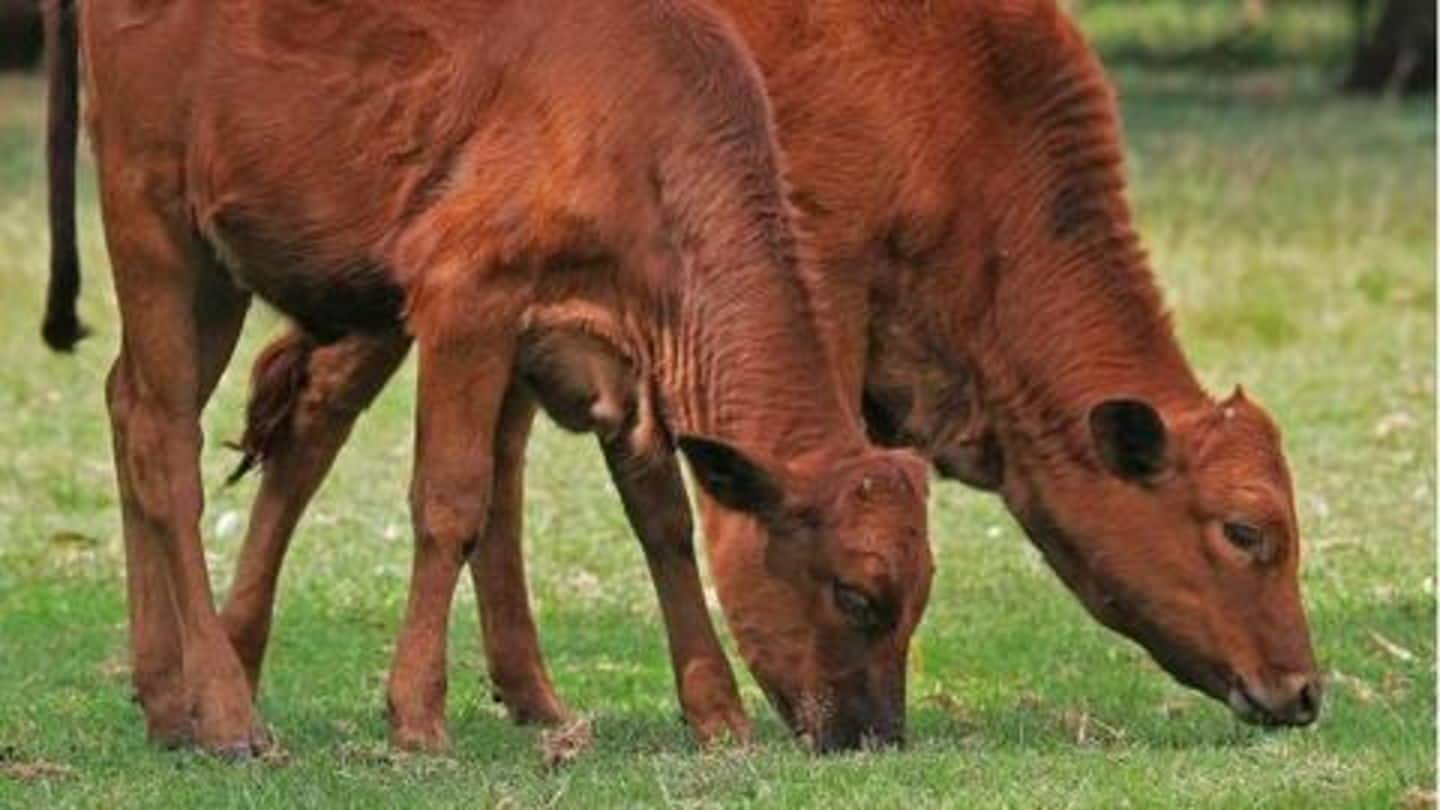 India's two biggest national political parties, BJP and Congress have been at loggerheads for decades. The animosity between the arch-rivals is quite visible and naturally their coalition is extremely unlikely. However, a farmer in Bhopal, probably wanting a unity between the parties, has named his cow's newly-born twin calves 'BJP' and 'Congress' saying they will work together in fields for the nation's development.
Unlike parties, my BJP and Congress will work together: Owner
The farmer, Bak Kishan Sisodia, a resident of Khajuri Kalan village of Bhopal, said after his cow gave birth to the twins last week, he came up with the unique names considering the election fever in his state Madhya Pradesh. While the two parties can continue fighting, the calves will work together in the field for the nation's development, the farmer said.
'Development promises usually last only for few months during elections'
The farmer's son, Dhan Singh said, "For last few days, we have been hearing the cacophony of political campaigning and development promises. But this usually lasts only for few months during elections." He further said that though workers of both the parties claim to be better than the other, both are same. That's how the idea to name them BJP and Congress cropped up.
Multiple cow births a rare event, says research
"At least symbolically they can work together," said Singh. According to a vet, both the calves are healthy. Notably, it's a rare event as there is only 0.5% chance of cow giving birth to twins naturally. Research says, multiple births in a cow occur rarely.
Cow has become an integral part of Indian politics
The BJP has been a staunch supporter of cow protection since its inception. Its intolerance towards cow slaughter has got momentum but has simultaneously stirred up nationwide controversy. Meanwhile, Congress too has spoken about it. The grand-old party claimed its idea of cow-protection contradicts BJP's 'violence'. In the manifesto for MP elections, Congress promised construction of cow-shelters and allowances to those who keep cows.
At least somewhere BJP and Congress will be working together
In the backdrop of state and upcoming Lok Sabha elections, both the political parties have been campaigning in full swing. At rallies, ugly words have been used, allegations have been exchanged, and the political discourse has been touching a new low. However, in this tension-filled battle in politics, it's good to know that somewhere both BJP and Congress will work together for good.