#HelpNagaland: As heavy rains kill 12, CM seeks Centre's help
#HelpNagaland: As heavy rains kill 12, CM seeks Centre's help
Aug 30, 2018, 12:59 pm
2 min read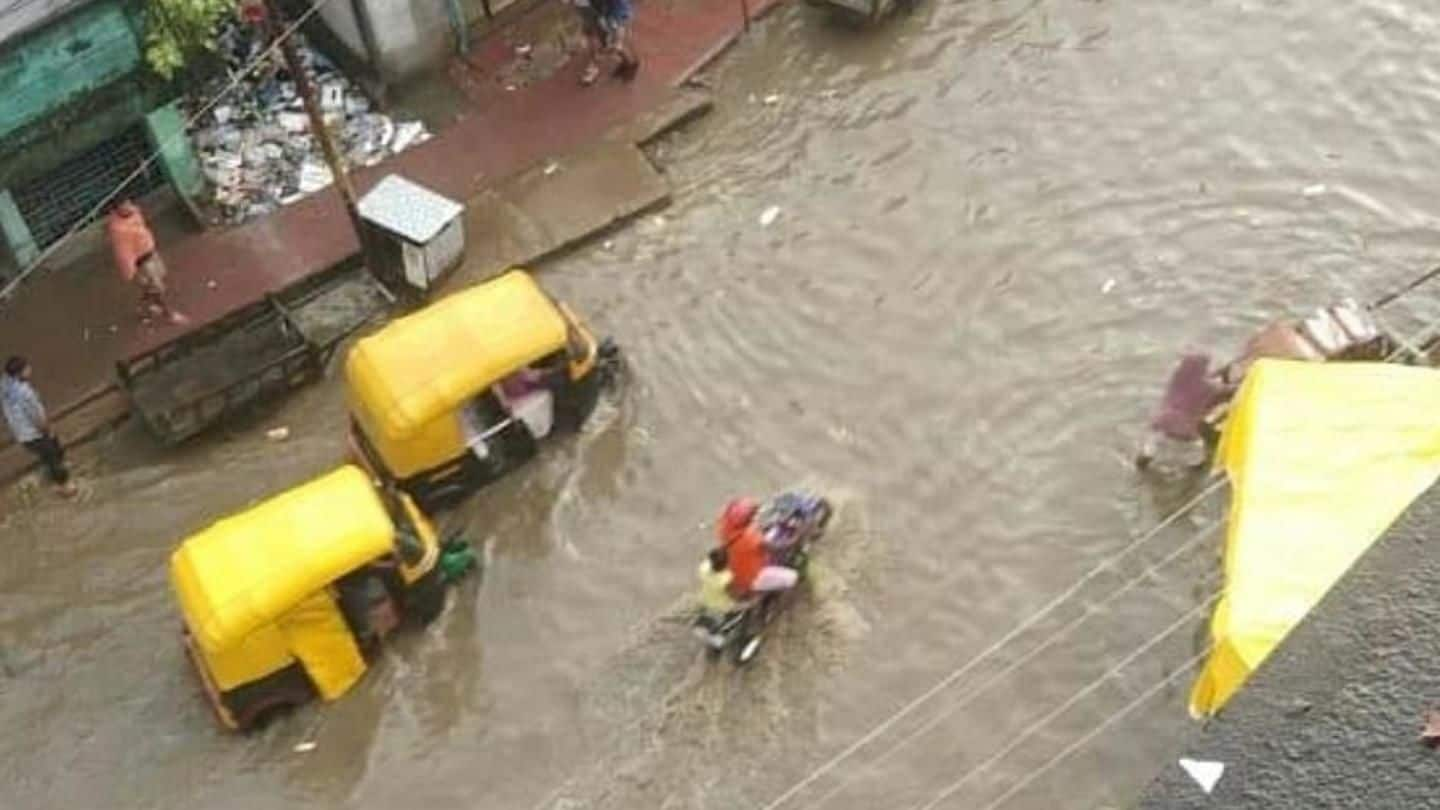 Nagaland Chief Minister Neiphiu Rio has sought help from Centre as the Northeastern state is facing a grim disaster after 12 people have lost their lives and over 1,000 have been displaced due to incessant rains. Chief Secretary, Nagaland, Temjen Roy, said the damage this year is unprecedented in history. The state sought Rs. 219 crore as immediate help from Centre.
Despite deficit rainfall, Nagaland is facing deluge
According to the Regional Meteorological Center, the Northeast has faced deficit rainfall. Till August 29, Nagaland, Assam, Meghalaya, Manipur, Arunachal Pradesh, Tripura and Mizoram saw 26%, 30%, 43%, 68%, 46%, 17% and 6% deficit rainfall respectively. But the condition is due to disruptive rainfall, Johnny Asin, an officer on special duty in Nagaland's disaster management, explained. "It pours 100 mm in one hour," he added.
Water released from Doyang Hydroelectric project led to floods
Since July, the state has been receiving heavy rainfall. Subsequently, the water level rose in Wokha district's Doyang Hydroelectric project, the release of which caused floods in downstream areas including Assam's Golaghat district. In Nagaland, three districts have been cut off with the administration trying alternate routes. All districts including Kohima and Dimapur have been affected.
The state is in an emergency situation, says Asin
"We are diverting traffic through rural roads, not allowing any truck with a load of more than ten tonnes. About 359 locations of roads have been totally cut-off sending the state into an emergency situation," Asin explained.
Routine help from Centre won't do much, say officials
The worst affected district is Kiphere, bordering Myanmar. The district's Deputy Commissioner Shihab hoped 1,500 trucks carrying rice would reach Kiphere soon. Meanwhile, Toy said routine help won't do much. As of now, the damage is pegged at around Rs. 800 crore, and officials said they might need Rs. 400 crore help from the Centre. Notably, for Kerala floods, Nagaland gave Rs. 1cr aid.
Rio wants help for Nagaland
Here's how you can help Nagaland
If you wish to help Nagaland during this time of need, you can donate money to CM's relief fund. The account number is 10530527879 and IFSC Code is SBIN0000214.