UT status temporary, will rid J&K of terrorism: PM Modi
UT status temporary, will rid J&K of terrorism: PM Modi
Aug 08, 2019, 08:58 pm
4 min read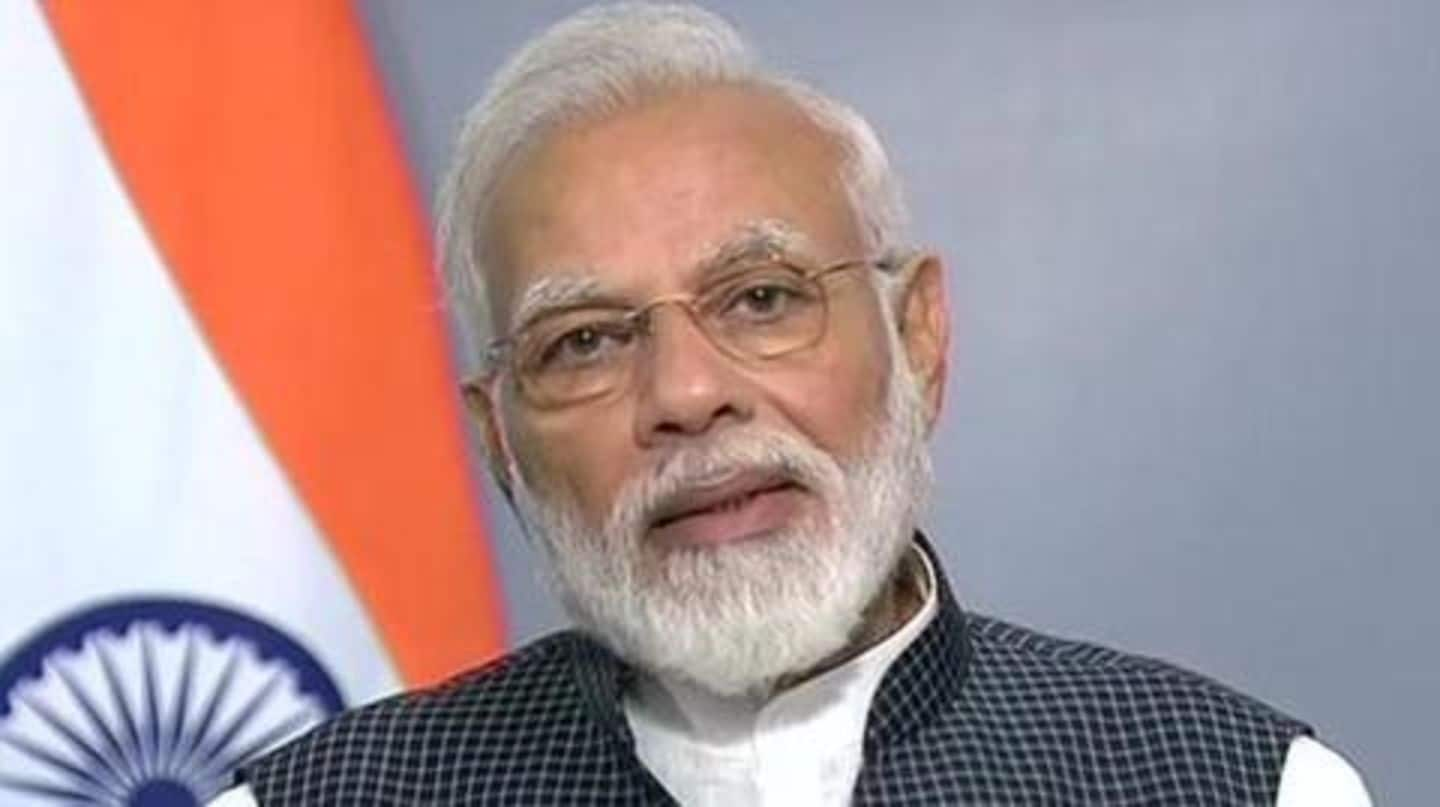 In his much-awaited address to the nation after Article 370 was scrapped, Prime Minister Narendra Modi said the union territory status of Jammu and Kashmir is temporary and statehood will return after normalcy makes an appearance. He said Articles 370 and 35A only harmed the citizens of J&K and with the Centre's move, terrorism and separatism will be a thing of the past.
No one could explain benefits of Article 370: PM Modi
"There was never any discussion as to how Article 370 was adversely affecting the people of Jammu, Kashmir, and Ladakh. And it is surprising, no one was able to really tell how did the article benefit the people," said PM Modi.
PM Modi explained why governor's rule was important for J&K
On the decision of bringing J&K directly under Centre, PM Modi said the state saw good governance in the last couple of months. He said projects which were stalled for years gathered pace after governor took over the state. PM Modi also said now that Indian laws will be implemented in J&K, the area will see a new dawn.
PM Modi revealed laws weren't implemented in J&K earlier
PM Narendra Modi: In different states of the country sanitation workers come under the sanitation worker act, but workers from JK were deprived of it. In many states strong laws are their to stop atrocities against dalits, but this was not the case in JK. #Article370revoked pic.twitter.com/X0caiyve1v

— ANI (@ANI) August 8, 2019
PM Modi announced allowances for J&K police, state government employees
In a major announcement, PM Modi said J&K police personnel and their families will get allowances at par with other states. To note, J&K police had been demanding this for a long time. He announced the same for state government's employees. Further, he promised residents of J&K that they will choose their representatives like earlier. "Free and fair elections will be held," he added.
In future, international movies will be shot in J&K, Ladakh
"J&K and Ladakh have the potential to be the biggest tourist hub in the world. There was a time when Kashmir was the favorite destination of Bollywood filmmakers, I am confident that in future even international films will be shot there," he added.
Respect opinion but lawmakers should think of national interest: PM
PM Modi also said that nearly 42,000 people died in the last decades due to Article 370. It only promoted separatist sentiments. Reaching out to the opposition, PM Modi said he respects differing opinion on Article 370 but lawmakers must keep national interest in mind and respect public opinion. He told people of J&K things will soon return to normalcy.
Have to fulfill dreams of those who wanted peaceful J&K
In a bid to extend healing touch to J&K residents, PM Modi mentioned their sacrifices. "Rajouri's Rukhsana who killed a terrorist and was felicitated, martyr Aurangzeb who was killed by terrorists last year and whose brothers are now serving the nation, list of such daughters and sons is really long. Each of them wanted peaceful J&K. We have to fulfill their dreams,(sic)" he added.
Eid festivities won't be affected, assured PM Modi
Further, PM Modi said Eid is around the corner and security officials have been directed to ensure that festivities aren't hampered. He also said those who wish to return home for Eid, will be helped by the government. "Any problem of people of J&K and Ladakh is our problem. We are with them in their happy moments and their sad moments," he added.
In historic move, Modi-Shah fulfilled BJP's long-standing promise
Scrapping Article 370 was one of the core ideologies of BJP and its parent body RSS. So, when Home Minister Amit Shah moved a proposal to revoke the contentious article from the constitution, he created history. Apart from removing J&K's special status, the Centre also split the state into two union territories. This move, Shah said, will ensure the area's development and curtail terrorism.
Before making it official, Centre sent troops to J&K
To ensure the decision doesn't stir a fallout, the Centre took precautionary steps. It sent more than 30,000 troops to J&K, asked tourists to return home, and in an unprecedented move put politicians of the state under house arrest. After the J&K Reorganisation Bill was passed in Rajya Sabha, former CMs Mehbooba Mufti, Omar Abdullah were detained. This crackdown on rivals was widely criticized.