Kejriwal announces 15GB per month free data in Delhi
Kejriwal announces 15GB per month free data in Delhi
Aug 08, 2019, 09:02 pm
2 min read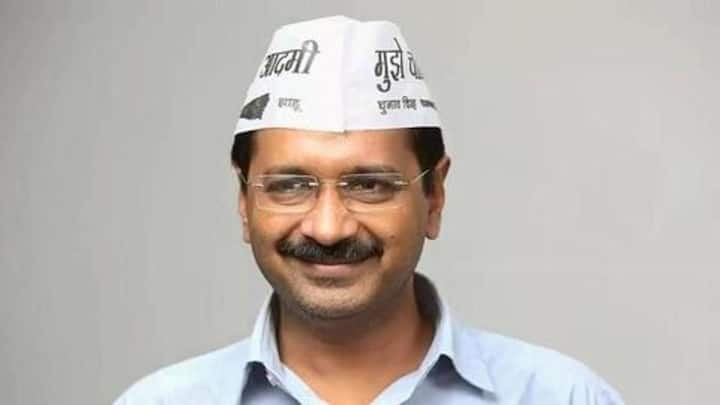 With an eye on the upcoming Delhi assembly polls, Chief Minister Arvind Kejriwal has doled out another sop. The AAP leader has said people will get 15GB of free data per month. To achieve this purpose, 11,000 hotspots will be installed across Delhi, Kejriwal told media on Thursday. He said work in this regard has already started. Here's more.
Reportedly, 4,000 hotspots will be installed at bus stops
A TOI report revealed the proposal to give free Wi-Fi was okayed by the expenditure finance committee (EFC) on Friday. A government official revealed about 1000 hotspots will be installed in 70 assembly constituencies. Routers will be installed at locations like mohalla clinics, dispensaries, parks, prominent markets, and buildings. About 4,000 hotspots will be installed at bus stops, the official added.
AAP had promised free Wi-Fi before polls
The official said Wi-Fi signals will be available within radius of 50 meters from where the hotspot is installed. Further, EFC has approved Rs. 99 crore for this project and the National Capital could become a free Wi-Fi zone by early next year. To note, providing free Wi-Fi to Delhi residents was one of the 70 poll promises which AAP made before 2015 polls.
1,40,000 CCTV cameras will be installed in Delhi: Kejriwal
Apart from free Wi-Fi, another crucial decision was taken during Thursday's meeting, Kejriwal said. Earlier, 2,000 CCTV cameras were being installed in all assembly constituencies, but now the government has decided to install 2,000 additional cameras. "1,40,000 CCTV cameras will be installed across Delhi," the CM said. This move will make Delhi safer for women, he added.
CCTV cameras helped in curtailing crime: Kejriwal
"अभी भी बहुत से वाकये सामने आए जहां इन CCTV की मदद से चोरी पकड़ी गई, या होने से बच गई
हर विधानसभा क्षेत्र में 2000 CCTV कैमरे और लगना, दिल्ली की महिलाओं को सुरक्षित रखने में बहुत ही कारगर साबित होगा"- @ArvindKejriwal pic.twitter.com/2sRsuL9rE7

— AAP (@AamAadmiParty) August 8, 2019
Not long ago, Kejriwal made 200 units of electricity free
Earlier this month, Kejriwal said households which consume up to 200 units of electricity will not be asked to pay a bill. Beyond that, the electricity bill will remain the same. Announcing the decision, Kejriwal said that like Lifeline Water, his government was committed to providing "Lifeline Electricity" to all residents. He added a dignified life is the right of every Delhi resident.