#KeralaFloods: Naval commander, who airlifted pregnant-woman, talks about toughest 30-minutes
#KeralaFloods: Naval commander, who airlifted pregnant-woman, talks about toughest 30-minutes
Aug 24, 2018, 06:41 pm
3 min read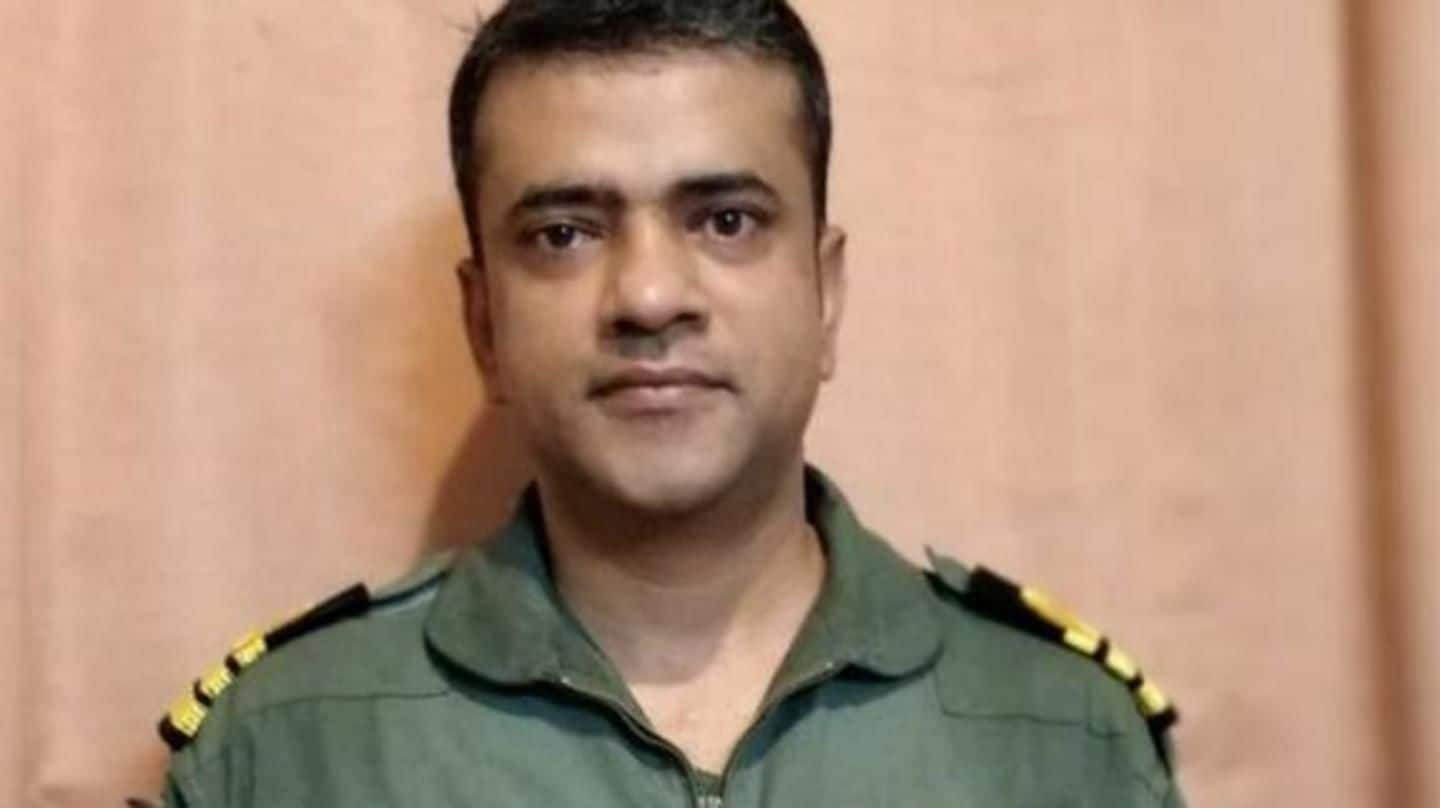 The nation was amazed by what Naval Commander Vijay Varma and his team pulled in rain-ravaged Kerala. The team airlifted a 25-year-old pregnant woman Sajitha Jabil from Chengamanad, a town near Aluva, one of the worst-affected areas. Her water had broken. In an interview, Varma said those were the most difficult 30 minutes of his life, and he has been flying for 18 years.
Stranded with no help, Army came to woman's aid
When Sajitha's water broke, there was no help in sight. That's when the Army chopper arrived. The operation became more difficult due to the presence of many buildings and power cables, Varma said. He added in any other situation he would have decided against the risky operation, but they knew the woman was in labor. "There was no margin for error," he said.
Varma and team didn't have much space
Varma then went on to say that roof of the mosque had no space, and the winch operator advised against continuing. But Varma insisted. "I moved in very slowly, with reduced height, making sure that my tail rotor did not hit anything," Varma said. He explained the driver said that hovering steadily would allow Varma to get in, and the commander did as planned.
This was most challenging mission I have done: Varma
But reaching Sajitha wasn't the most difficult task, rescuing her was. He said since they knew about her condition, there couldn't be any jerks and she was to be kept vertical. "I swear to God, I have been flying for 18 years, but this was the most challenging mission I have done. And, trust me, these were the longest 30 minutes of my life."
Sajitha delivered baby boy, and Varma plans to adopt him
On the chopper, there was also a doctor whose courage Varma praised. Soon after the rescue, Sajitha delivered a baby boy at the naval hospital, and the entire team met them. But that's not it. He is thinking of adopting him. "As in he's going to be our flight mascot. We'll track his life and would like to be there for important milestones," he added.
The team will always be remembered for this epic rescue
Residents wrote thanks on roof tops for the team
The Kerala people ensured the team was appreciated for their heroic act. On the rooftops of the locality, residents wrote 'thanks'. About this gesture, Varma said it was really touching. He revealed about 77 people were rescued from different rooftops in that operation. Varma, who himself is a Malayali, said he was impressed with how people reacted to the floods. "It was stellar."
In face of tragedy, Keralaites showed what humanity means
Heaping praises on how Kerala fought floods, Varma said when people on rooftops had enough food they used to signal them to go to next stop. During rescue too, they showed their selfless side. He said once he thought to give priority to an old man, but he refused. He asked Varma to rescue a young couple having a 15-day-old baby, instead. Humanity always prevails!