With new drug's help, India can eliminate malaria by 2030
With new drug's help, India can eliminate malaria by 2030
Jul 22, 2018, 01:42 pm
3 min read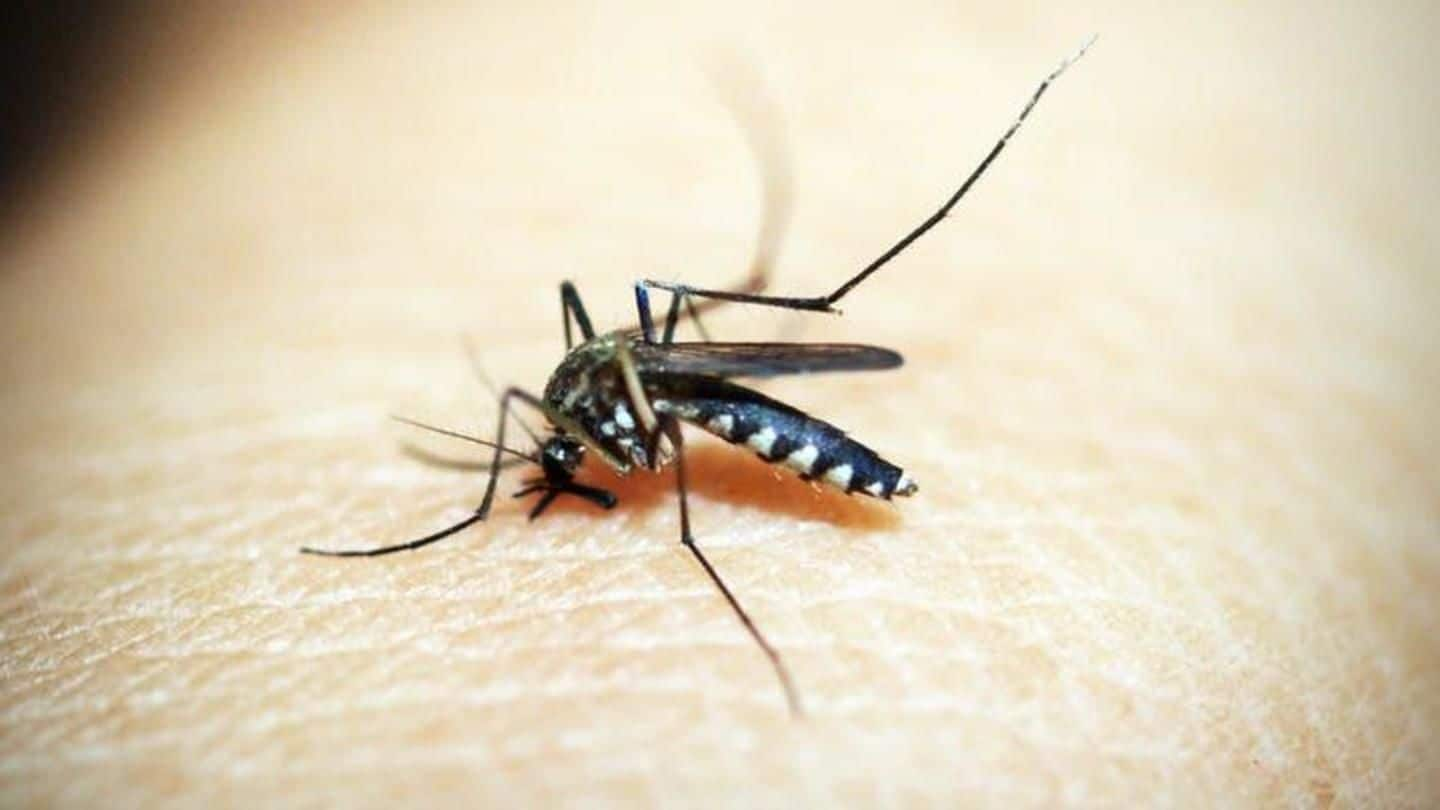 India's fight against malaria, which it aims to eliminate by 2030, has received a major boost after the US' Food and Drug Administration (FDA) approved a new drug called Krintafel (tafenoquine) to treat P. Vivax cases. In India, P. Vivax accounts for 34% of 13mn cases. Drugs available till now focused on the P. Falciparum virus, which developed resistance as early as the 1990s.
P. Vivax and the dangers it poses
P. Vivax is mostly responsible for urban cases of malaria, which peak during June-September. Smaller outbreaks are reported in March. For over 50 years, chloroquine plus primaquine has been the standard treatment. While chloroquine targets symptoms, primaquine helps in curing the dormant hypnozoite stage, which is responsible for relapse. Hypnozoite is undetectable through blood tests and symptoms can remain invisible for months, if untreated.
Treatment often hindered due to inefficiency in both patients, doctors
Despite having a cure in place, elimination of malaria has been hindered as people hardly adhere to the two-week course; they often give up medication after symptoms disappear. India's poorly-regulated healthcare sector also means practitioners many times ignore prescribing primaquine, focusing on only treating symptoms.
Krintafel the first cure for P. Vivax in 60 years
Experts say the newly-approved Krintafel will change things radically. It is a single-dose 'radical cure' for ages 16 and above, centered on killing the dormant infection in the liver. It has been developed by GSK in collaboration with the not-for-profit Medicines for Malaria Venture, with funding from the Bill & Melinda Gates Foundation. It is the first treatment for P. Vivax in more than 60 years.
'Having Krintafel available in India could make a huge difference'
"Having Krintafel available in India could make a huge difference," said Martin Edlund, CEO, Malaria No More. "Making Krintafel available quickly will help reduce malaria cases globally and save millions of lives, especially in Asia and the Americas."
More than half of India's population at risk of infection
According to WHO, India has recorded 1.31mn cases and 23,990 deaths. More than half the population - 698mn - is at risk of infection. India accounts for 6% of the world's malaria cases, 6% deaths, and 51% of the global P. Vivax cases. Although treatment has lowered both P. Falciparum and P. Vivax cases, the decline is majorly in the former.
Krintafel, combined with other measures, can boost India's fight
Krintafel, combined with adequate solutions to other problems, can boost India's fight greatly. Focus should be on early diagnosis, which helps in easier and complete treatment. Accredited social health activists should actively spread awareness. Mosquito breeding should be discouraged. Use of long-lasting insecticidal nets (LLINs) should be promoted. Vector surveillance, especially in urban areas, needs to be improved.