Bhima Koregaon case: NIA takes over investigation, Maha government fumes
Bhima Koregaon case: NIA takes over investigation, Maha government fumes
Jan 25, 2020, 03:26 pm
3 min read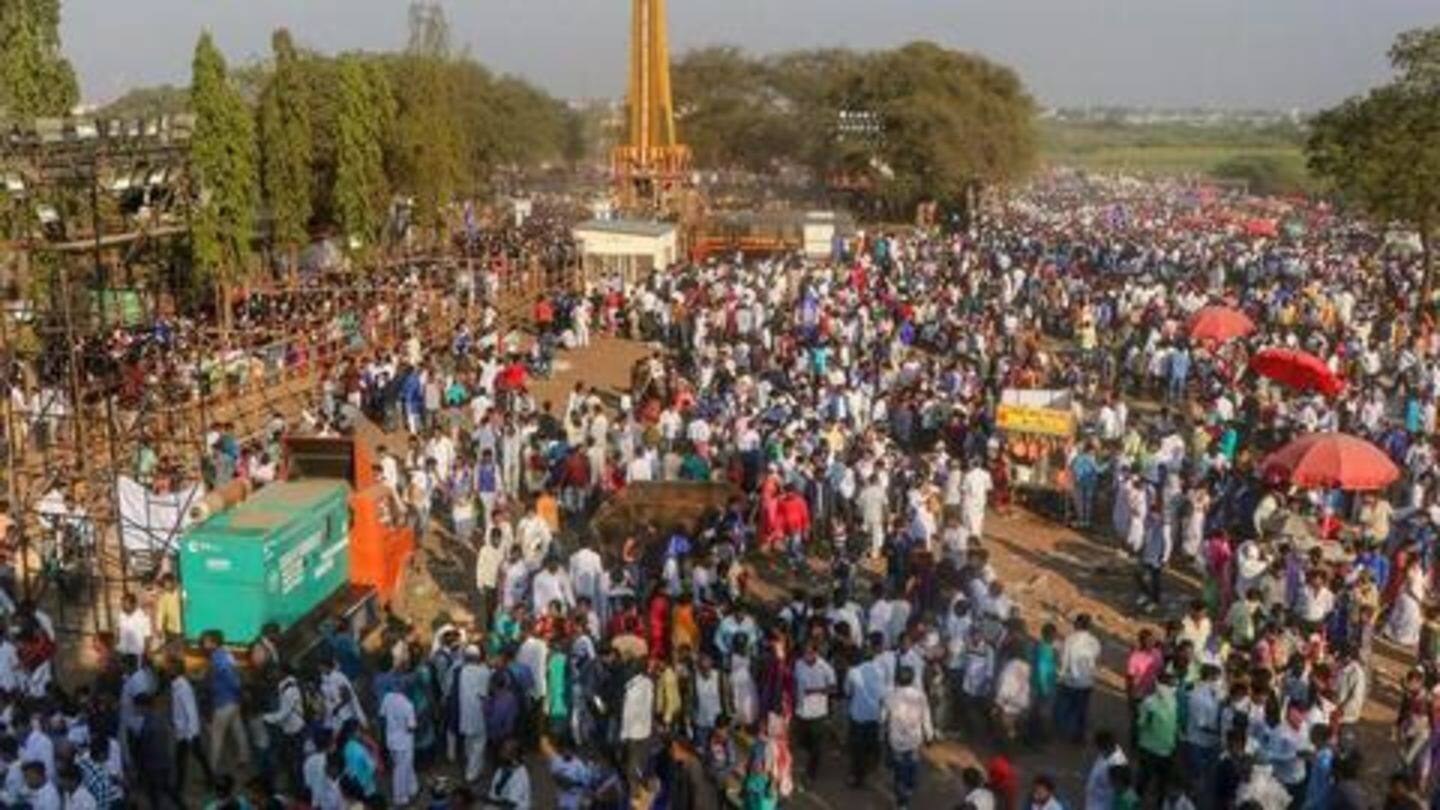 On Friday, Centre tasked National Investigative Agency (NIA) with the Bhima Koregaon case of 2018, sparking another battle with the Maharashtra government, that was formed after Shiv Sena, Congress, and Nationalist Congress Party (NCP) joined hands last year. The decision was taken a day after the state government spoke with senior Pune police officers about pursuing the matter. Read on to know what happened.
Before Bhima Koregaon violence, activists allegedly gave provocative speeches
The case pertains to the violence that broke out on January 1, 2018, near Koregaon-Bhima when the Dalit community was celebrating the 200th anniversary of a war they won in British-era. A day before, several activists, mostly from Left-leaning organizations, gave speeches at Elgaar Parishad. Pune Police booked them for inciting violence, and they were dramatically arrested from across the nation.
Some activists have been in jail since 2018
As the case garnered media attention, Pune Police, went on an overdrive to arrest activists conducting raids at offices and homes in Delhi, Mumbai, Hyderabad, Goa, and Ranchi. Among those who were nabbed are Chhattisgarh-based Sudha Bhardwaj, and Hyderabad-based Varavara Rao. They have been behind the bars ever since. Another activist, Delhi-based Gautam Navalakha, managed to get a judicial reprieve.
Two years later, Bhima Koregaon hasn't escaped BJP's mind
This case got criticism for BJP, which governed Maharashtra at the time. The saffron party was accused of labeling its critics as "Urban Naxals". And the latest development shows the case hasn't slipped from BJP's minds, however, this time it received strong resistance from the Maha Vikas Aghadi constituents. Slamming the decision, Maharashtra Housing Minister Jitendra Awhad claimed the "Constitution was insulted".
Centre should know law and order is state's matter: Ahwad
"The Constitution clearly speaks of the relation between the centre and state. Defense goes to centre while law and order comes to state. When you take over certain subjects of a state, you trample on its constitutional rights," Ahwad, who belongs to NCP, said.
Maharashtra Home Minister also said that state wasn't consulted
But, Devendra Fadnavis, the BJP leader who became the first CM in decades to complete a full term in Maharashtra, welcomed the decision, for obvious reasons. The 49-year-old claimed his successor Uddhav Thackeray let some "Urban Naxals" off the hook to reap political benefits. He claimed the "Urban Naxals" were exposed by the state police and even Supreme Court ruled against them.
"Ever since the new government came to power, some people -- for the sake of votes -- have been demoralizing the police. Charge-sheets had even been filed in some cases, but they tried to alter charges for the sake of votes," Fadnavis said.