Nirmala Sitharaman talks about India-US trade deal
Nirmala Sitharaman talks about India-US trade deal
Oct 20, 2019, 09:52 am
3 min read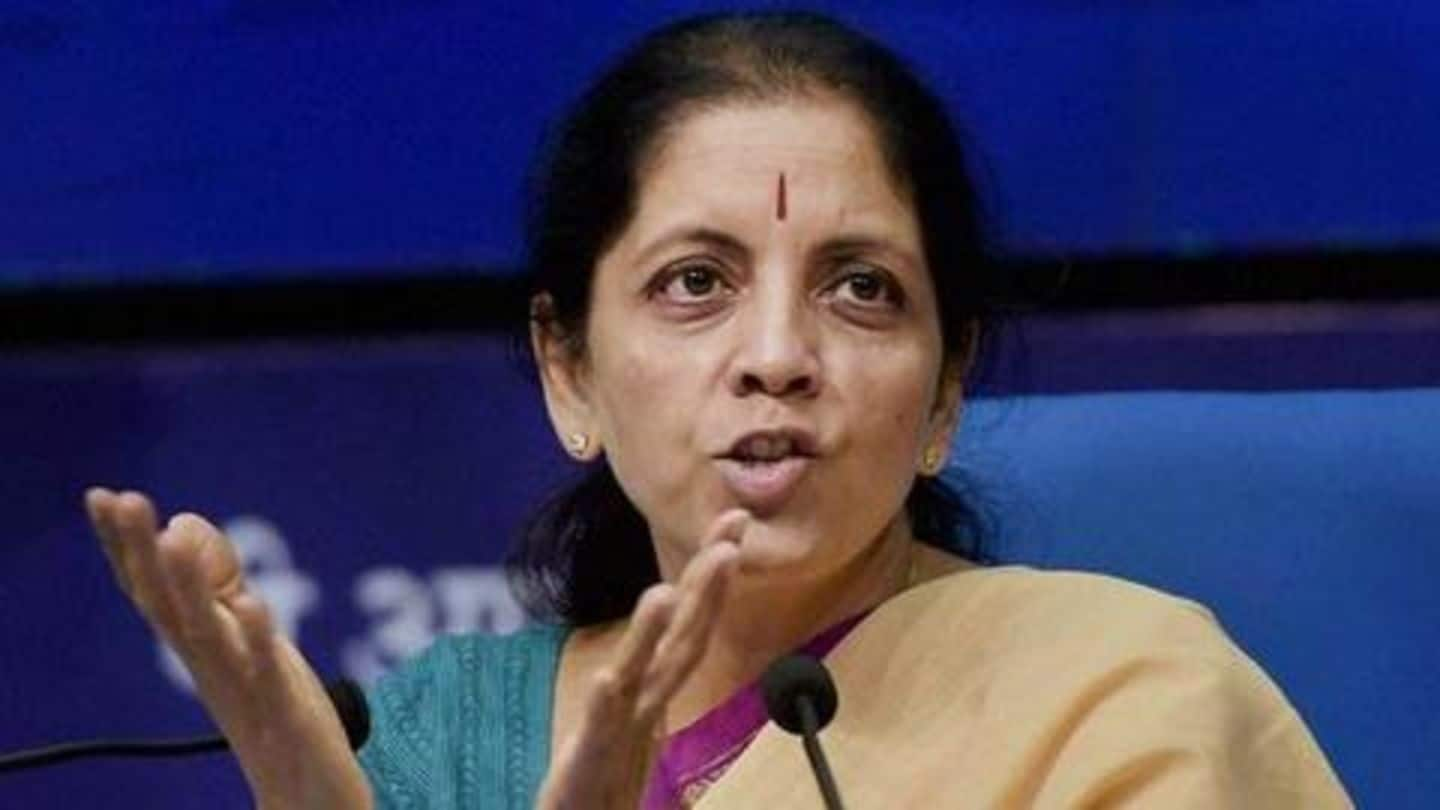 For the second time in a week, Union Finance Minister Nirmala Sitharaman spoke about a trade deal with the United States. On Sunday, she said the negotiations are going on at full speed and expressed hope that a conclusion will be reached soon. Earlier too she said that the trade deal will be finalized "sooner than expected". Here are more details.
Backstory: PM Modi's meeting with Trump didn't yield results
It should be recalled that a deal wasn't struck when Prime Minister Narendra Modi visited the US last month. Even his multiple meetings with US President Donald Trump didn't yield favorable results. In the past, Trump had criticized India for levying high tariffs and claimed the US is not "getting much". India, on its part, wants a fair and reasonable deal.
Sitharaman met a US official, spoke about trade deal
The trade negotiations between India and the US came up during a brief conversation between Sitharaman and US Treasury Secretary Steven Mnuchin. They met at the IMF Headquarters. She told Mnuchin that Commerce Minister Piyush Goyal and US Trade Representative Robert Lighthizer are working together for a deal. Later, she told the press that a deal will be "structured soon".
A totalization agreement has been on cards: Sitharaman
Further, she hinted at a "totalization agreement" with the US. "One of the reasons why that was never responded to was that India did not have a social welfare net or social insurance cover for Indians in India. And therefore, if they had to give it, they wouldn't be given in the sense where would it be used?" she explained.
Sitharaman said Ayushman Bharat may help in the deal
"I think most private insurances or for many of the families which are below the certain level of income, Ayushman Bharat is a fantastic big coverage. There is also now a lot more private sector option for insurance coverage," she went on.
Interestingly, Mnuchi will visit India next month
To note, most of the Indians living in the US can't claim their social security deductions as there is a minimum period of at least ten years. "It's so designed that you really can't benefit. And no one, in any case, does live for that duration in this country," she added. Both countries agreed to continue talks when Mnuchi visits Delhi in November.
Trade differences are narrowing, Sitharaman said earlier
Earlier this week, the Finance Minister said differences between India and the US were "narrowing". "I think the trade talks would conclude sooner. The talks are going on very well. Both sides are engaged with all commitment," she said. In fact, she also asserted that India is one of "fastest-growing economies" despite bodies like World Bank and IMF suggesting otherwise.